Printable measurements page here.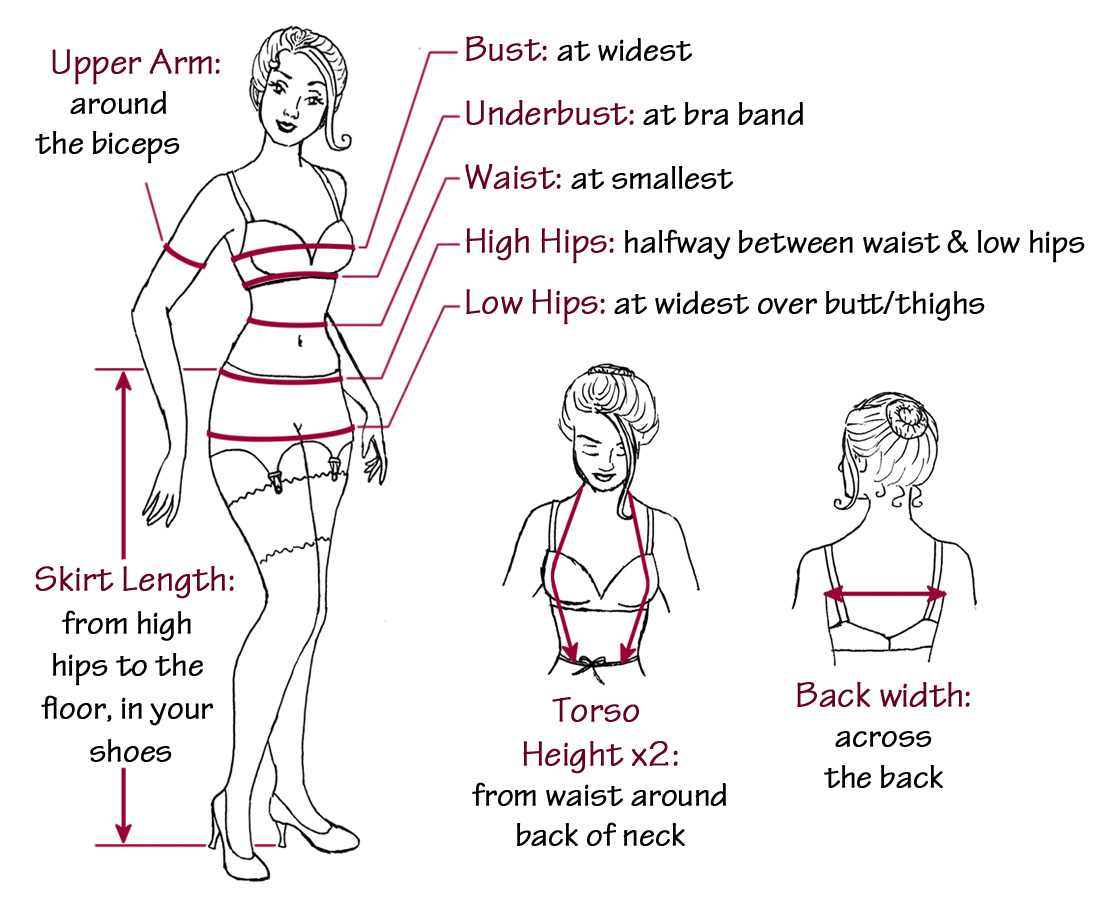 Wear a well fitting but unpadded bra.  Have a friend or a significant other help – you'll get more accurate measurements that way.
Bust: Measure around the chest at fullest.
Underbust: Measure at bra band beneath the bust.
Waist:  Measure at smallest point.
High Hips: Measure halfway between smallest waist and widest hips.
Low Hips: Around butt or upper thighs (whichever is widest).
Upper Arm: Around the biceps.
Back Width: Across the back with arms relaxed, to the point where arms meet the back.
Torso Height x2: Tie a string around your waist. Measure from the string, over the bust, and around the back of the neck.
Skirt Length: From high hip to the floor, in your shoes.