I'm working on a new section on my website to help with ordering custom wedding dresses and costumes from me. So it makes sense to have a list of everything I can make – every skirt design and jacket design. And I kid not, I've designed and drafted so many beautiful skirt patterns over the years that I have difficulty remembering them all!
One thing that makes it complicated is my skirts are interchangeable.  I have front patterns and back patterns – and you can combine different fronts with different backs for a ton of unique styles.  For instance, here are two fronts, and two backs, and depending on which front and which back you choose, you wind up with four different skirts!
Each time I've tried to list all my skirts, I've missed a few cute combinations.  And I definitely don't want to miss anything in the new custom orders section for my website.  So I cut up a bunch of cardstock, did some reeeeeally quick sketches, and made cards for every skirt pattern I've drafted so far (or am in the process of drafting).
And then I looked at all of them and thought geez, no wonder why I'm getting confused!
Once you start combining all these patterns with eachother, it makes quite the plethora of available styles!  So I'm sorting all my skirt styles into "Silhouettes".
And here they are!
I think because I'm a Late-Victorian-Era obsessed nut, this one's my go-to. When I design new things, I practically have to slap my muse to not design a new bustle skirt! So there have been a ton of bustle skirts over the years.
Sometimes I like to cosplay a younger character – or an adult character with a cutesy personality, and when I do, I definitely want a petticoat skirt.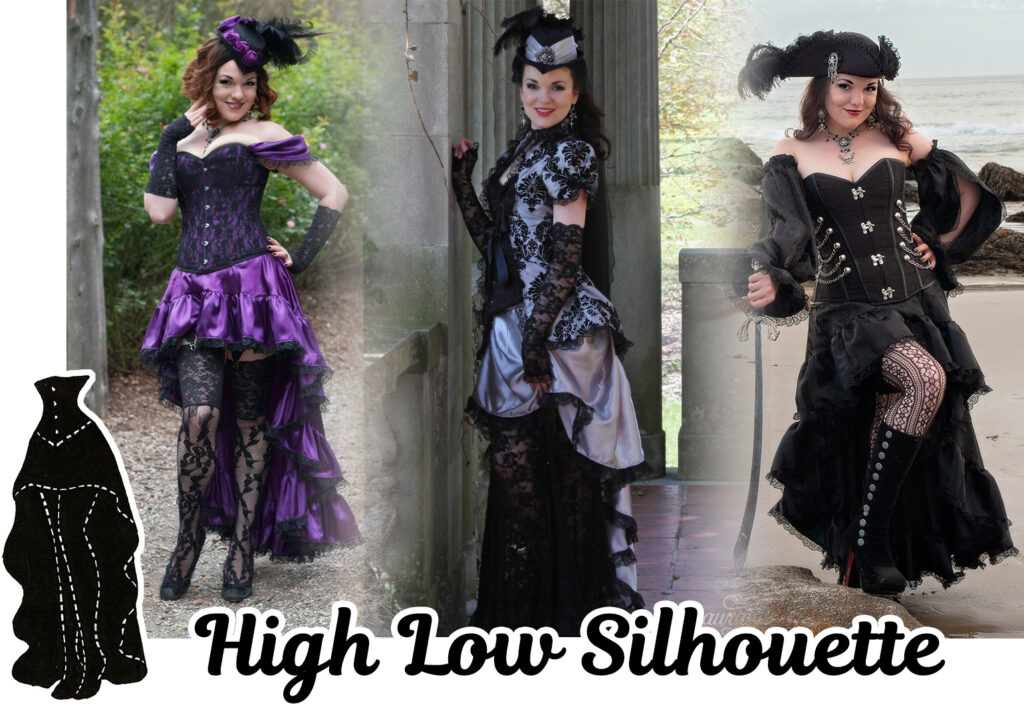 High low skirts are awesome because they look 100% amazing worn by themselves. If you want a cute look but prefer not to have to mess with petticoats, bustles, or other undergarments, high low is the way to go.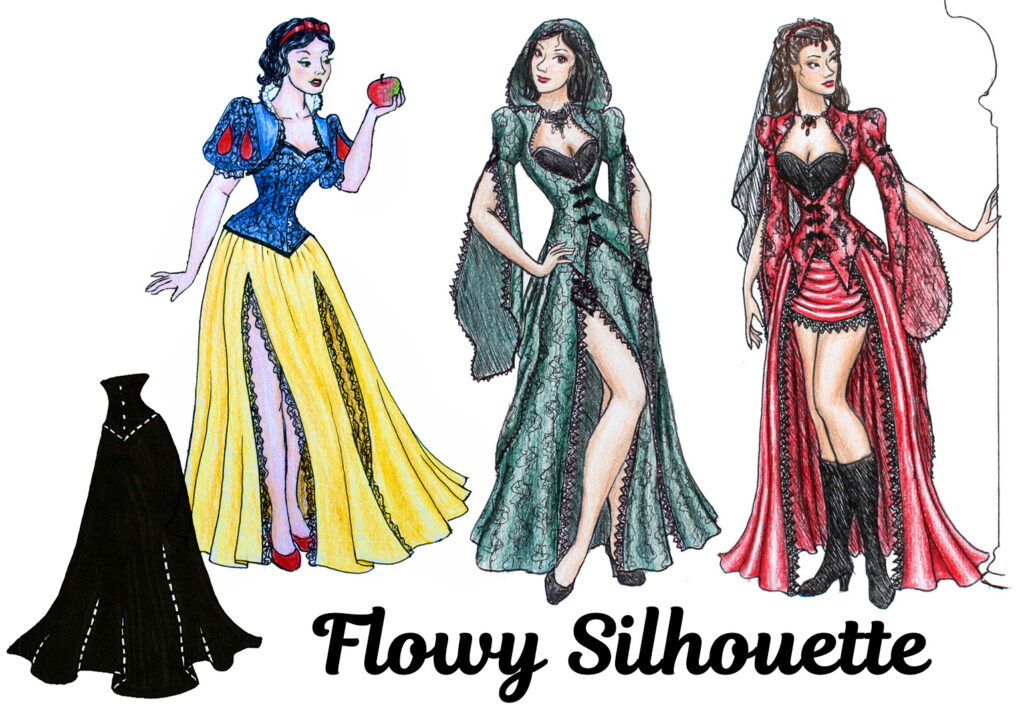 Apparently I need to actually make a few Flowy skirts! Lol when I went looking for pictures of them, I realized that none made it past the sketch point. Flowy skirts are based on a full circle's worth of fabric, and they fall smoothly past the hips. They are supremely twirl-able, and – well, flowy!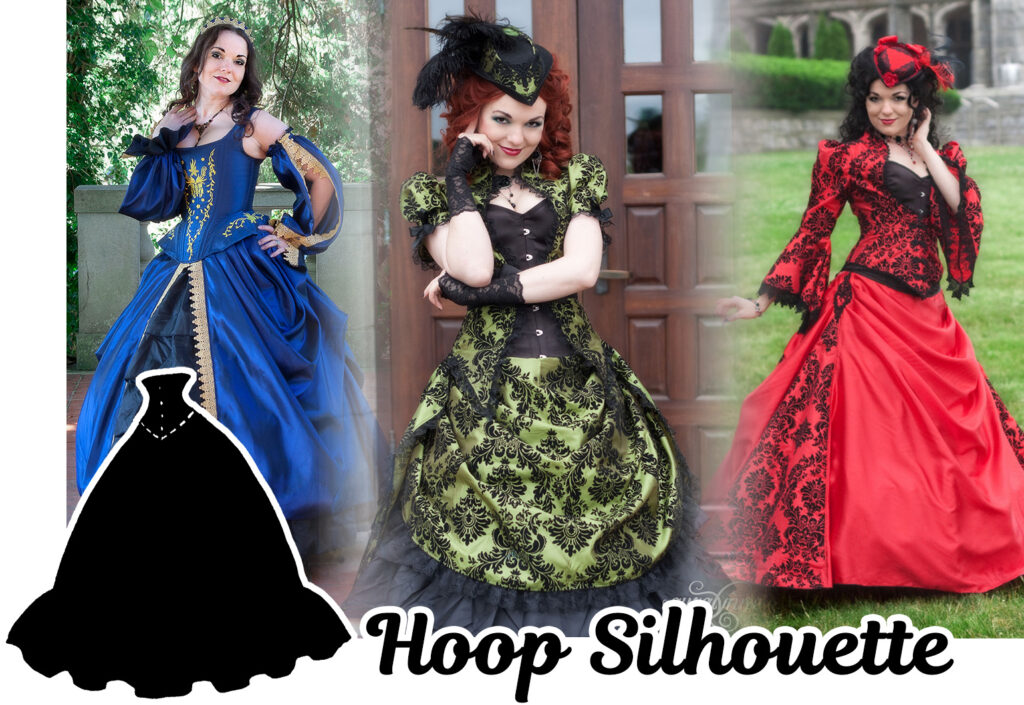 Sometimes, you just want to go all out. The costume equivalent to this is wearing a hoop skirt! Many of my skirts have an alternate version to the pattern that's intended to wear over hoops. And I have a few dedicated hoop skirt patterns as well.
And then that is only the tip of the iceberg, since every silhouette has multiple skirt patterns, and usually there are multiple looks you can create with a single skirt too, depending on what you wear it with. For instance, "Vintage Diva" my most popular skirt, can be worn in no less than 6 ways!
Lol, I fail at making/designing anything simple…
Which could explain why I always run late with new designs! I started writing and organizing pictures for this new section of my website way back in June! And I expected to have it complete by mid-July.
It's September now, and I believe I'm about halfway done. Sigh.
I planned to do the writing/organizing part in all the "free time" I thought I'd have once Virtual School ended, but it hasn't quite worked out that way!
But until I finish, I thought you all might enjoy this little preview. 🙂