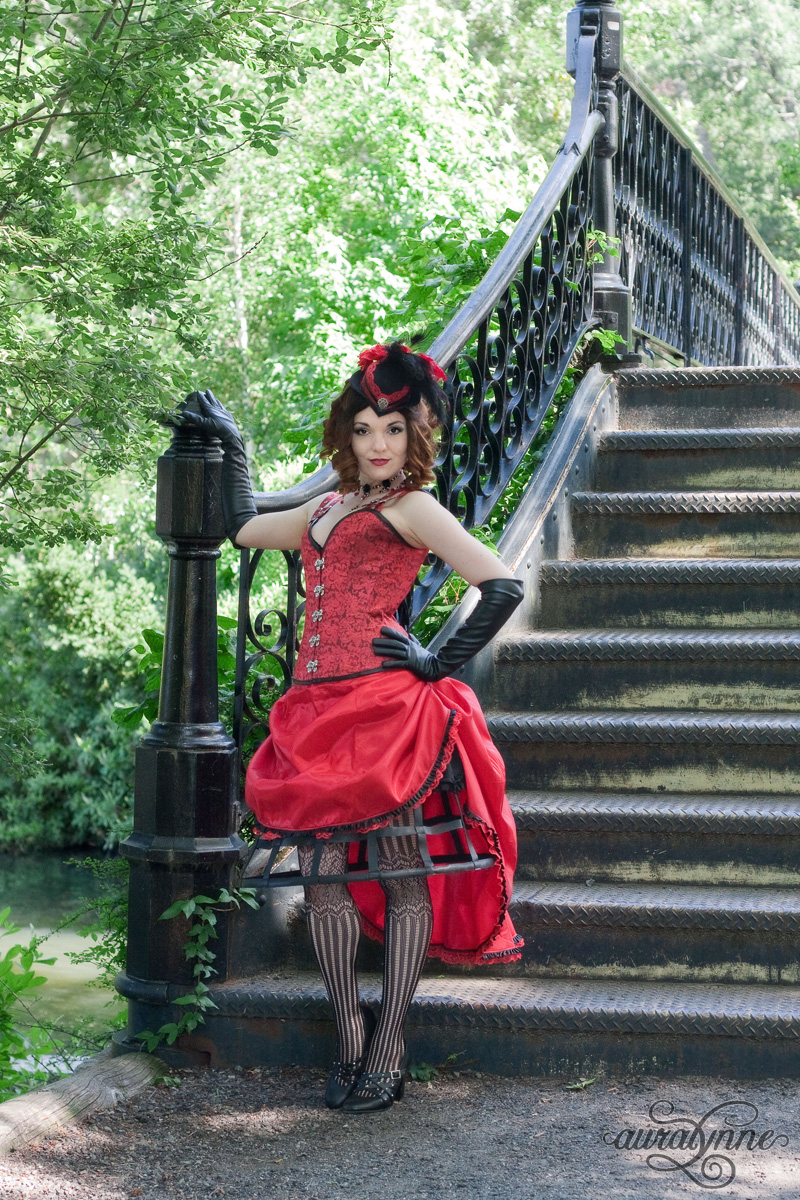 Halloween 2018 is coming on fast! So my sister and I decided it was time to hightail it to the park and get some new pictures of costume type things.
This first set of pictures is me in a Steampunk Halloween costume. I could see this look working awesomely for a Saloon girl, or a Queen of Hearts with a unique twist.
I love making things that match – and this Steampunk mini top hat is no exception. It's decorated with the exact fabric and trim from the corset.
The steampunk bustle skirt in the photos looks new, but it's actually a slightly shorter version of the style I'm wearing in this Gothic Wedding Dress and in this Steampunk Wedding Dress. The jackets covered up the bustle-y cuteness in my previous sets of photos. I'm still tweaking the back design to make it perfect, but I'm very pleased with how this skirt turned out.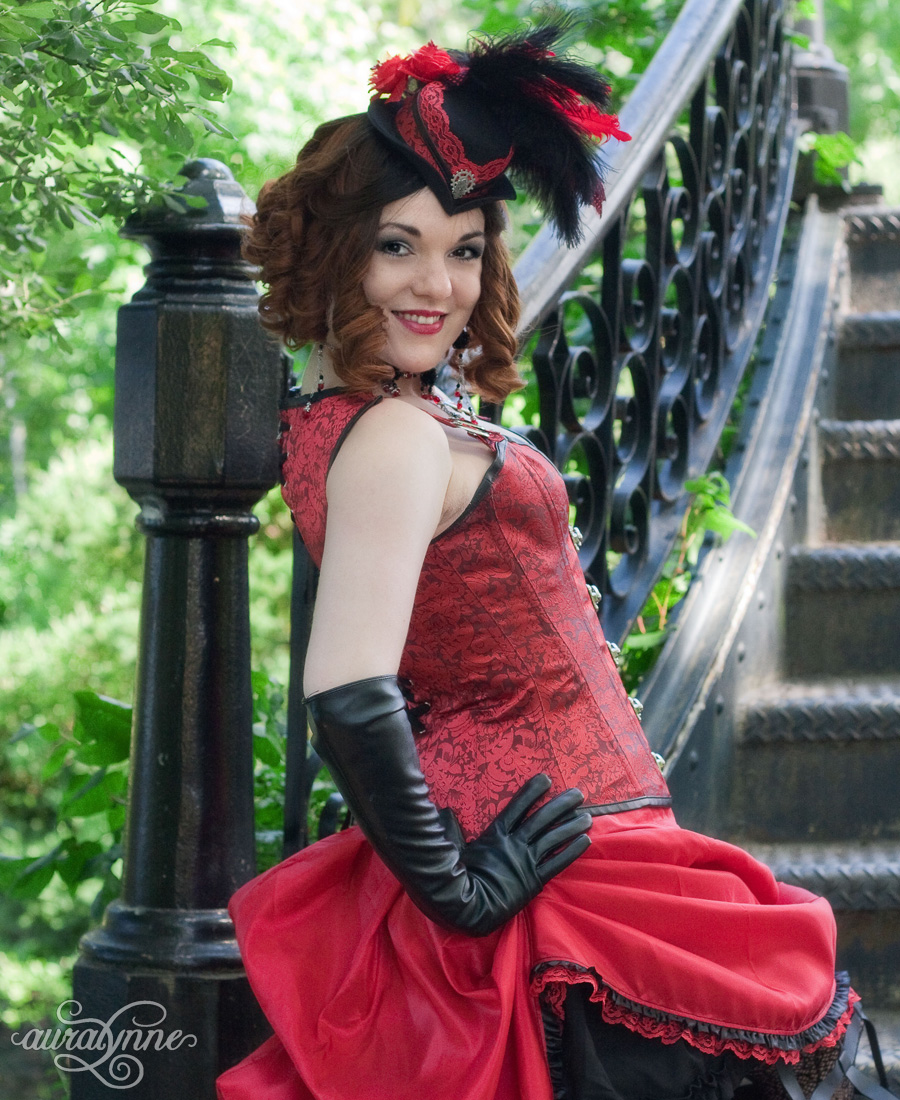 I do believe this dress makes an awesome addition to my collection of deluxe Halloween costumes, don't you?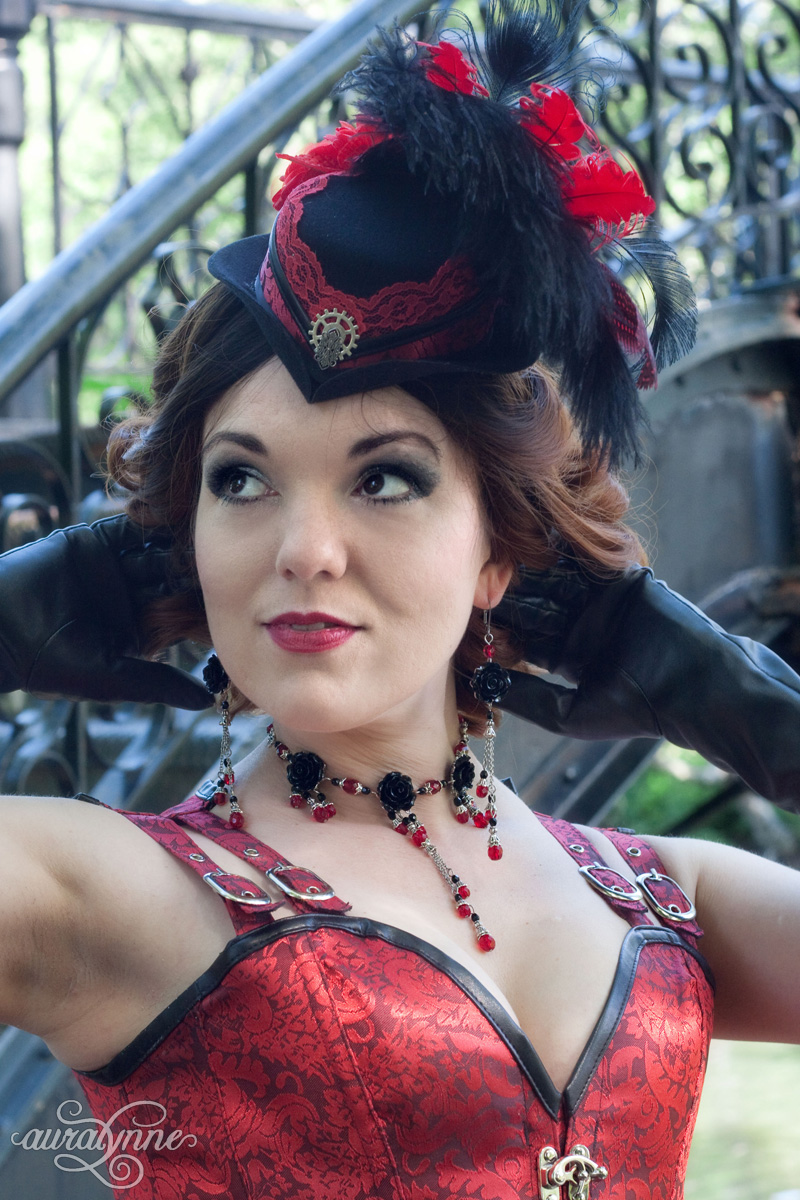 The jewelry i'm wearing in these photos is handmade by my sister, Vixen's Delight.
I made only two of these dresses. If you would like to make one of them yours, you can purchase it here.