Silver Siren Steampunk Costume
$173
You'll mesmerize unwary onlookers in this gorgeous steampunk costume. The bodice is a beautiful fashion corset, with spiral steel bones at sides to hold its shape. Alternating panels adorned with shining silver roses accent your curves and slim your waist. The skirt is a bustle design, with a pleated miniskirt front and flirty bows adorning each of your hips. The hem is trimmed in black lace to help you feel oh-so-elegantly seductive.
About This Design
This set includes my uber-versatile vintage diva skirt, which can be worn in many ways for many different looks. Here are a few of the possibilities. Photos 2-4 also show items from my collection of handmade "underthings"!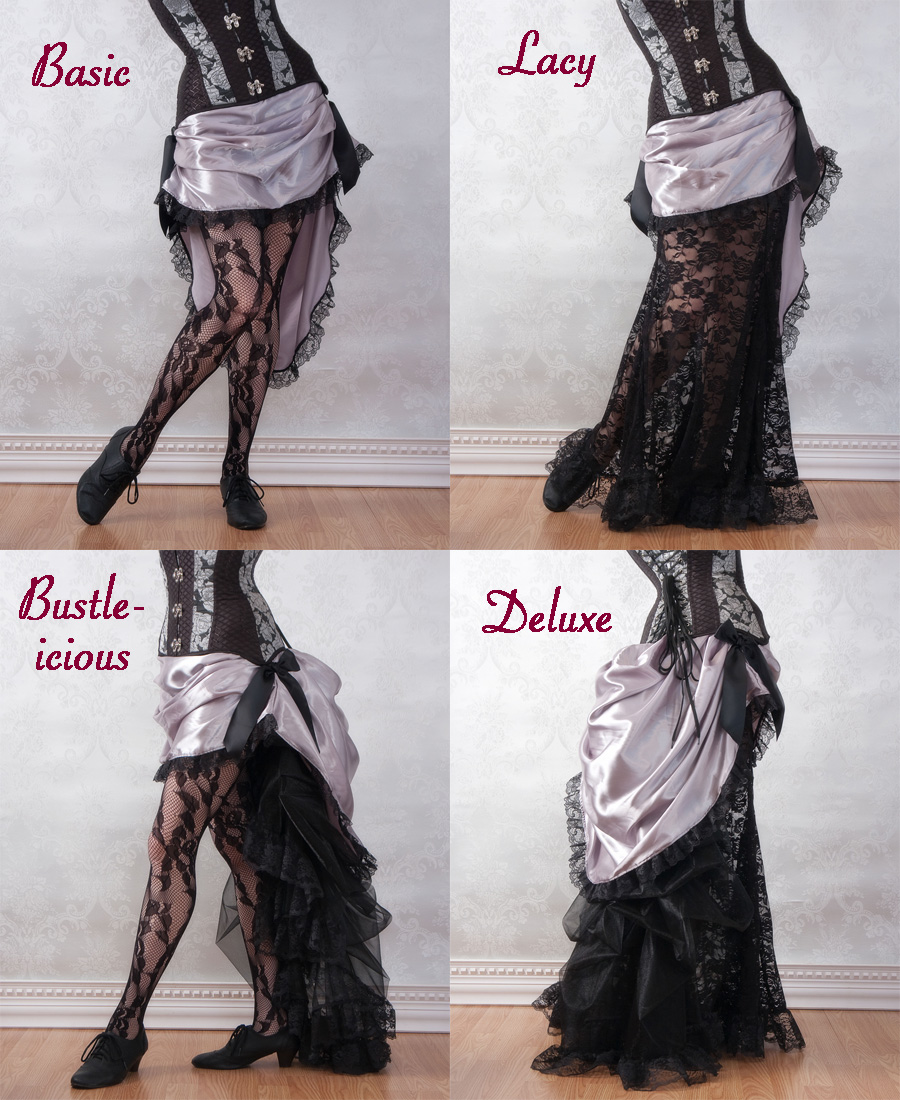 I make my skirts and sleeves, but I don't make corsets, so I have different size charts for each. With this look, the sleeves are attached directly to the corset, and the attachment point is customized based on your exact size and shape. Because of the customization, this item cannot be returned! Please include your measurements when you check out, so I can be sure I'm crafting your look correctly.
Size Charts for Fashion Corsets
| | | | | | |
| --- | --- | --- | --- | --- | --- |
| | S | M | L | XL | 2X |
| Bust | 32-34″ | 34-36″ | 36-38″ | 38-40″ | 40-42″ |
| Waist | 26-28″ | 28-30″ | 30-32″ | 32-34″ | 34-36″ |
| High Hips | 32-34″ | 34-36″ | 36-38″ | 38-40″ | 40-42″ |
Size Charts for Handmade Skirts
| | | | | | | |
| --- | --- | --- | --- | --- | --- | --- |
| | XS | S | M | L | XL | 2X |
| High Hips | 31-33″ | 33-35″ | 35-38″ | 38-41″ | 41-44″ | 44-48″ |
| Low Hips | 33-35″ | 35-38″ | 38-41″ | 41-44″ | 44-48″ | 48-52″ |