I'm leaving Etsy. Soon.
Eventually…
I hope.
Etsy was great for more than a decade, and along with other incredibly talented small business owners, I helped build the platform. Together, we made it THE place to go to get gorgeous unique items made or designed by real people.
At the end of 2017, Wallstreet took over Etsy. It's all been downhill from there.
Every year there has been a new anti-creator platform change. Every year, we've been scrambling to adapt, to try to keep our creative businesses afloat in what feels like shifting sand.
On February 24th, 2022, Etsy simultaneously announced record corporate profits and a seller fee increase. It was the final straw.
I became the leader of the Etsy Strike movement on February 28th, 2022, when we were still just 140 people in a subreddit. By the end of the strike on April 18th, our online petition had 82,000 signatures, and we made international headlines.
It was a wild time! We made so much noise that we reached the original CEO and founder of Etsy, who tweeted out in support of us:
One day later, during a Wallstreet Journal interview, Etsy's current CEO also had something to say: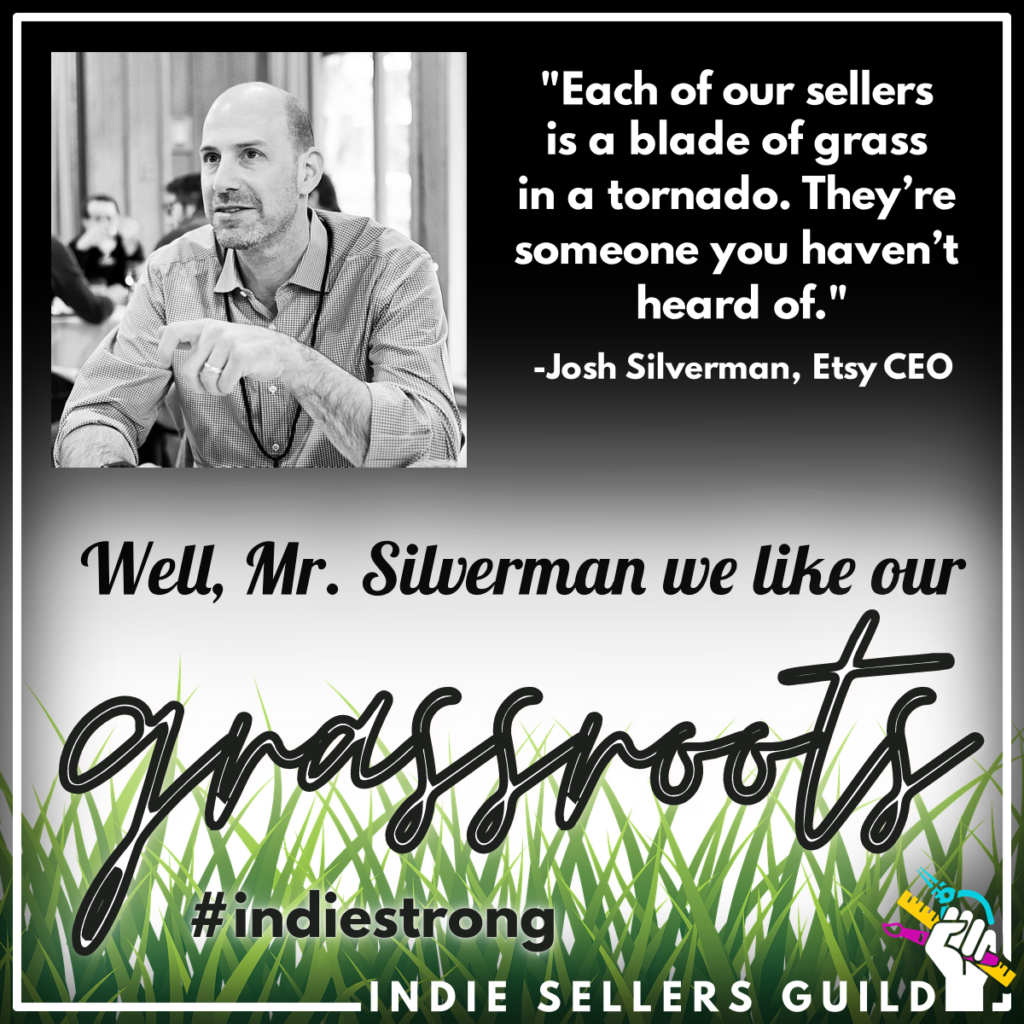 I wrote the story out in a series of blog posts. It takes about an hour to read the whole thing from start to finish, which you can do via the following links.
We created a petition for change that both buyers and sellers on Etsy can sign. Please help us spread the word about Etsy's mistreatment of sellers!