I do believe that these are my favorite pictures of this entire year so far! The funny thing is – this black gothic dress was totally an afterthought.
When I get a commission that involves custom ordered fabric, I always order extra fabric, just in case. And after more than 10 years of making custom wedding dresses and costumes, there is rather a lot of leftover fabric in my stash!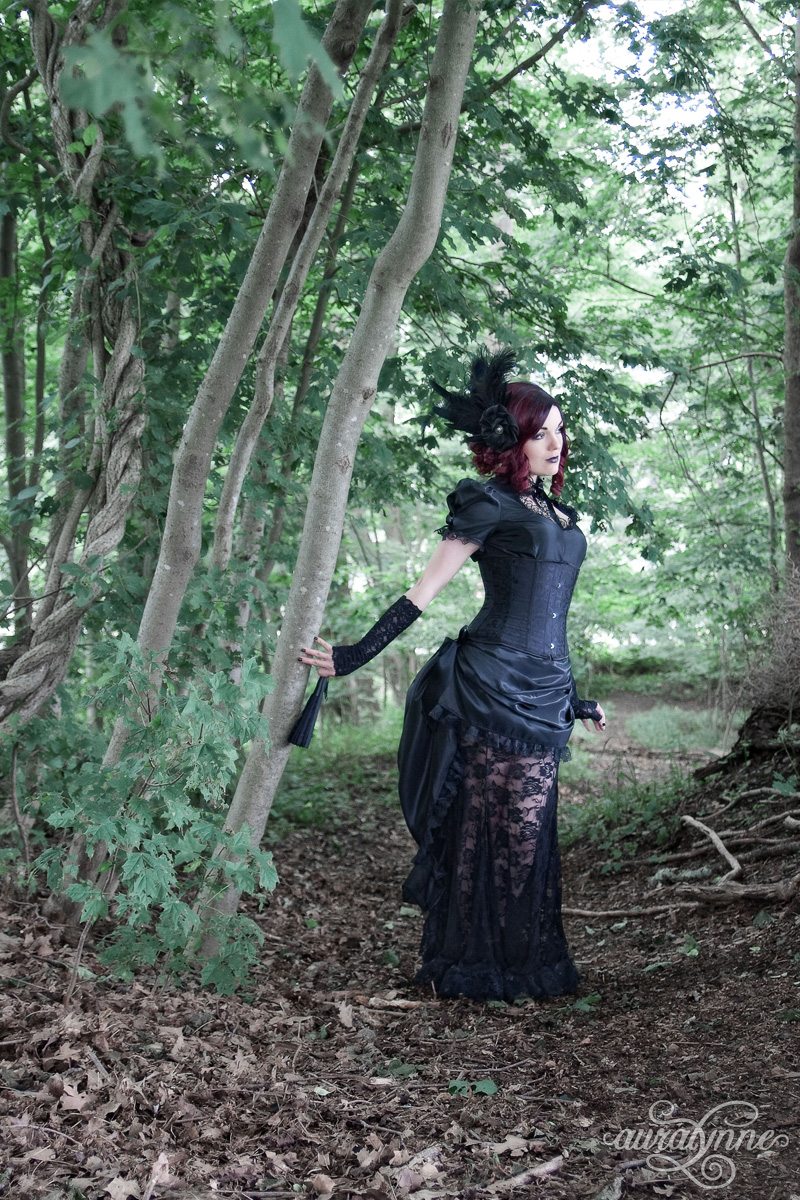 I was sewing with black taffeta per special request, and the leftover fabric happened to be exactly enough for a bustle skirt and a Gothic Victorian blouse. So in lieu of squeezing more fabric into my stash, I made this black wedding dress along with my customer's order.
And then it has been sitting in my stock closet for almost a year! I sew with lots and lots and LOTS of black – so when I went to plan photoshoots, this outfit blended with all the black and black lace constantly in my field of vision. And subsequently, it went to the back of the rack while more recent creations came out for photo days.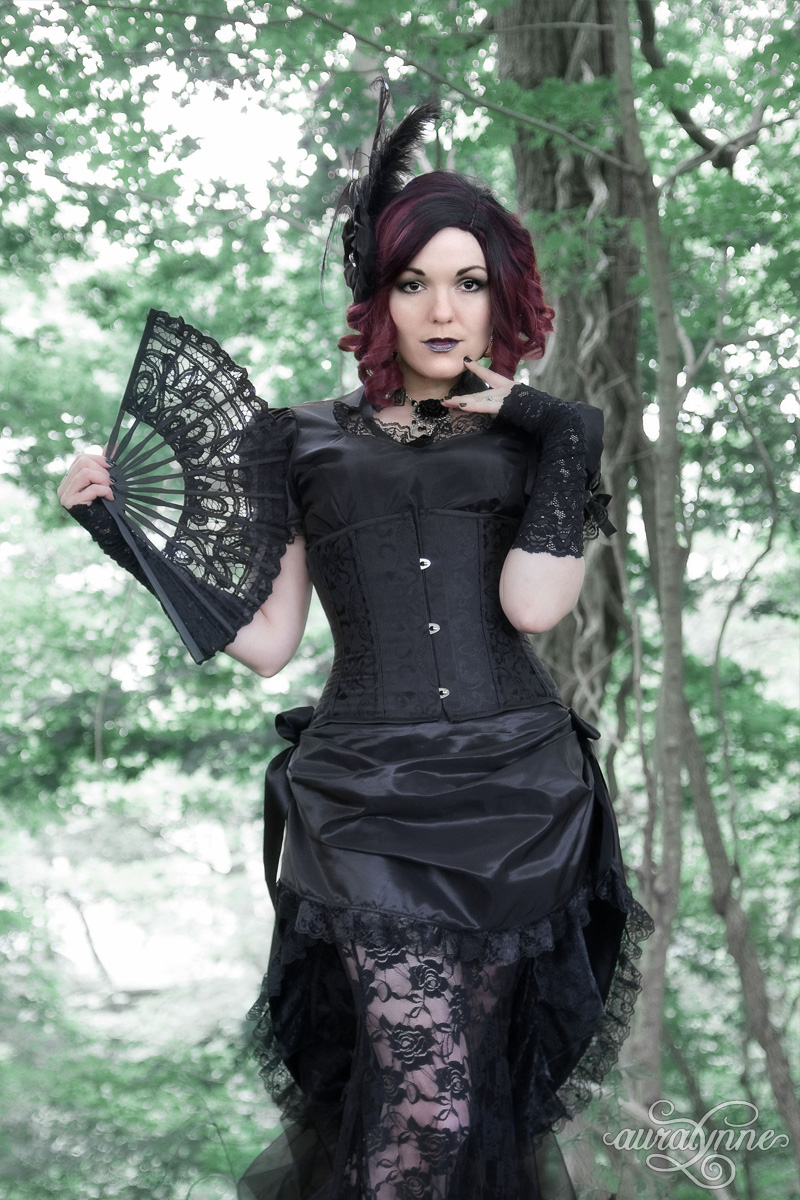 Now that I have finally brought this dress out for a photoshoot, I'm very glad I did! The exact dress in the photos has sold (very quickly!) but you can order your very own "Nevermore" dress made-to-measure here. And as always, jewelry by my sister, Vixen's Delight.