It really seemed like the year FLEW by. I hear that this happens more and more the older you get… but I'm hoping to at least feel more accomplished by the end of 2017!
It's been a long while since I've posted anything… well, anywhere (other than etsy listings) and looking back over the year, I realize that there are a ton of gorgeous photos that I never even posted on my blog! So here we go: 2016 Photos I Failed to Post at the Time they were Taken, Part 1!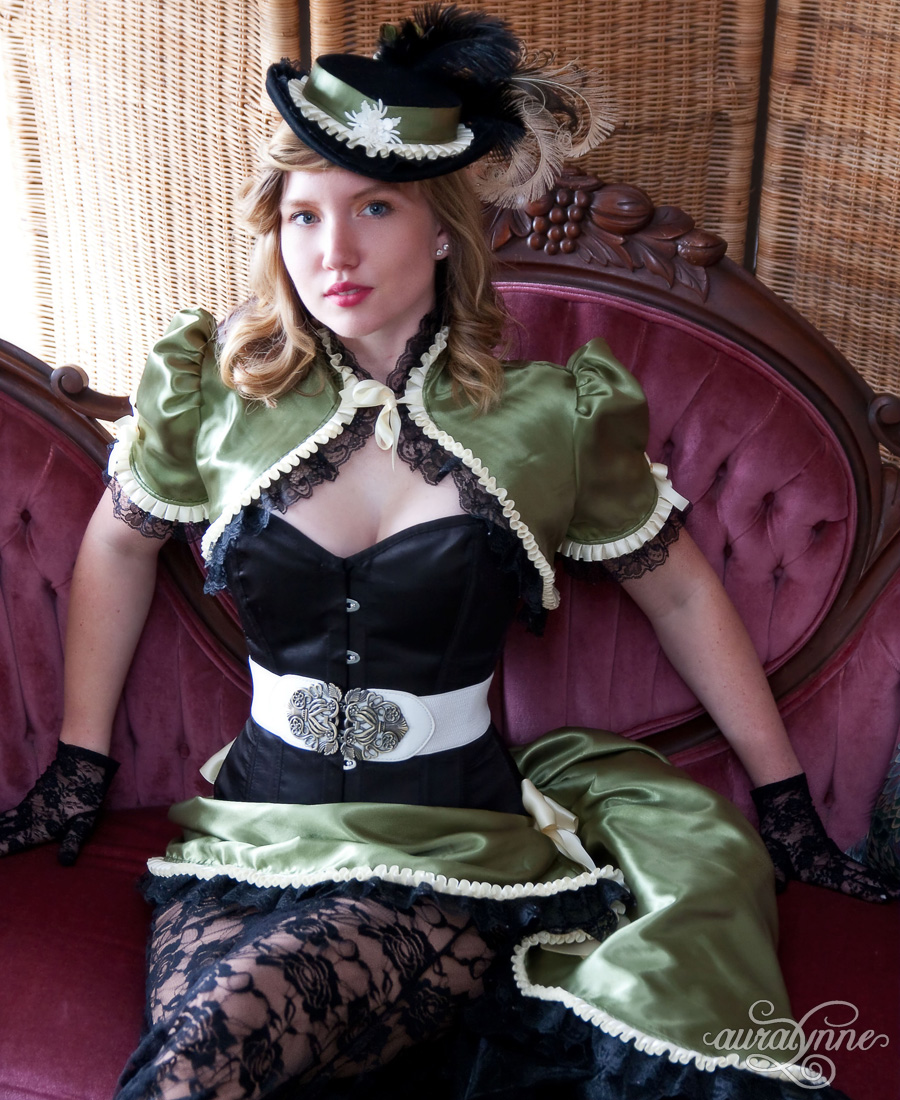 These are from a shoot in March of last year. It was at a very pretty Victorian bed and breakfast in New Hampshire. I had recently gotten in some pretty pleated satin trim, and was experimenting with using it to mix up the look of some of my existing designs. I love the double ruffle look!
This first design is modeled by Tricia Lore. Makeup by model, hair by me!
Next up, Stephanie Allison wearing my "Vintage Diva" look but with a steampunk twist – double ruffle trim in black and ivory. Makeup and hair by Ky Elizabeth Maxim.
And lastly, Lea Marie Morris, wearing a gown with a new skirt design that I'm calling "Temptation". It can easily be made shorter or longer in the front by taking less fabric into the pleats, so it's a great customizable design. Makeup by model, hair by me.
I'll post the rest of the photos I missed over the next few weeks! 🙂