These photos were taken at the Captain Nathaniel Palmer House in Stonington CT – and I'm in love with how they turned out!
Originally I had three models lined up for this shoot – but then a snowstorm came in the night before, stranding my models in their driveways. I talked it over with my sister, and given that two of the dresses would fit us, we decided to go ahead with the shoot, and take pictures of eachother!
I'm wearing a brand new jacket design – a very fancy variation on my "Victorian Vixen" design. I love how much the ivory lace trim changes it – giving it a more historical flair than my typical line.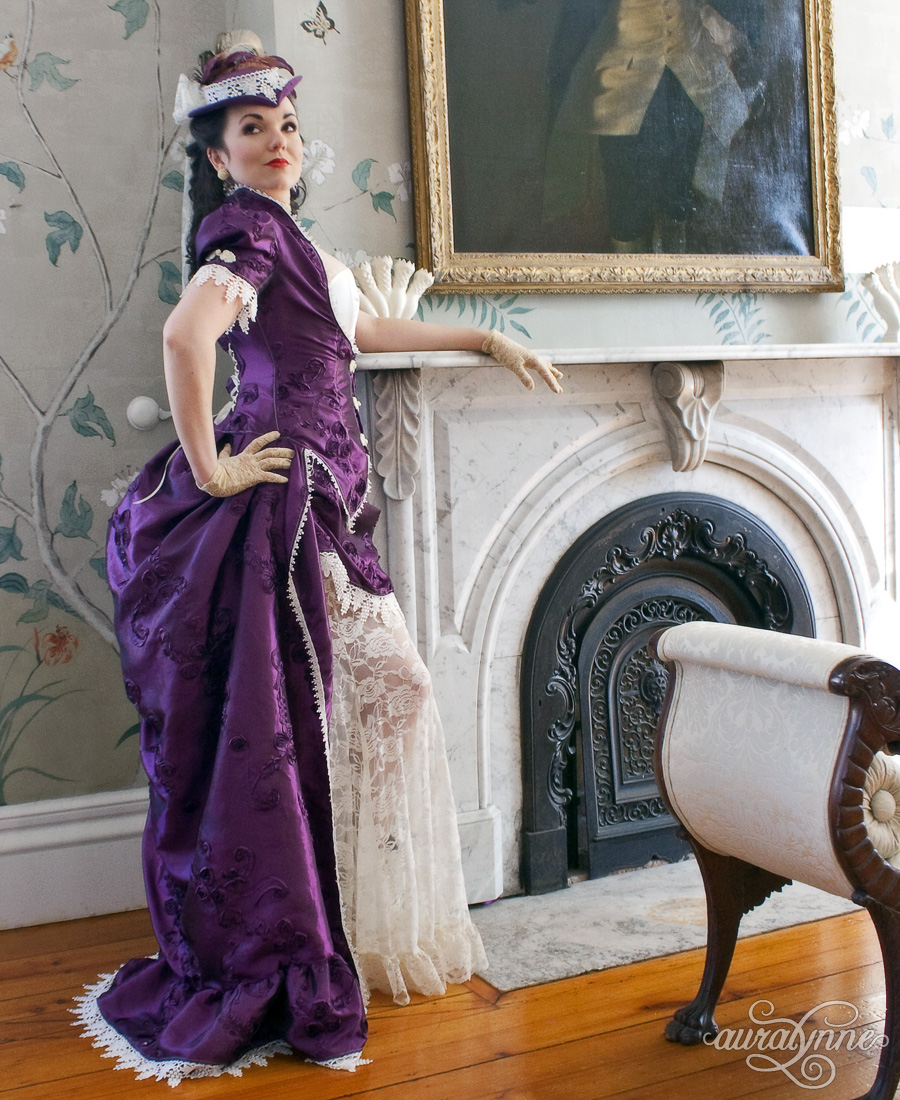 My sister is modeling my newest corset style, with a shrug and skirt set trimmed to match.
The blue-green fabric is iridescent taffeta – which has two contrasting colors woven thru it so that it changes color in the light! The color makes me think of ocean water and mermaid tails…
Isn't her hat cute? This was my first try at making a flower out of taffeta – and I liked the twisty look of the fabric so much that I did the same on the band.
The house was WAY too gorgeous not to take some artistic pics while I was there.
If I ever decide to renew my wedding vows, this is where I'll want to do it! There's a double room in front, elegantly appointed, but furniture and accents arranged to make the space large and roomy enough for an small gathering. It would be amazing for an intimate historical-esque ceremony, and the rates are incredibly reasonable as well.
And then of course, there's the staircases, oh the beautiful and neverending staircases!