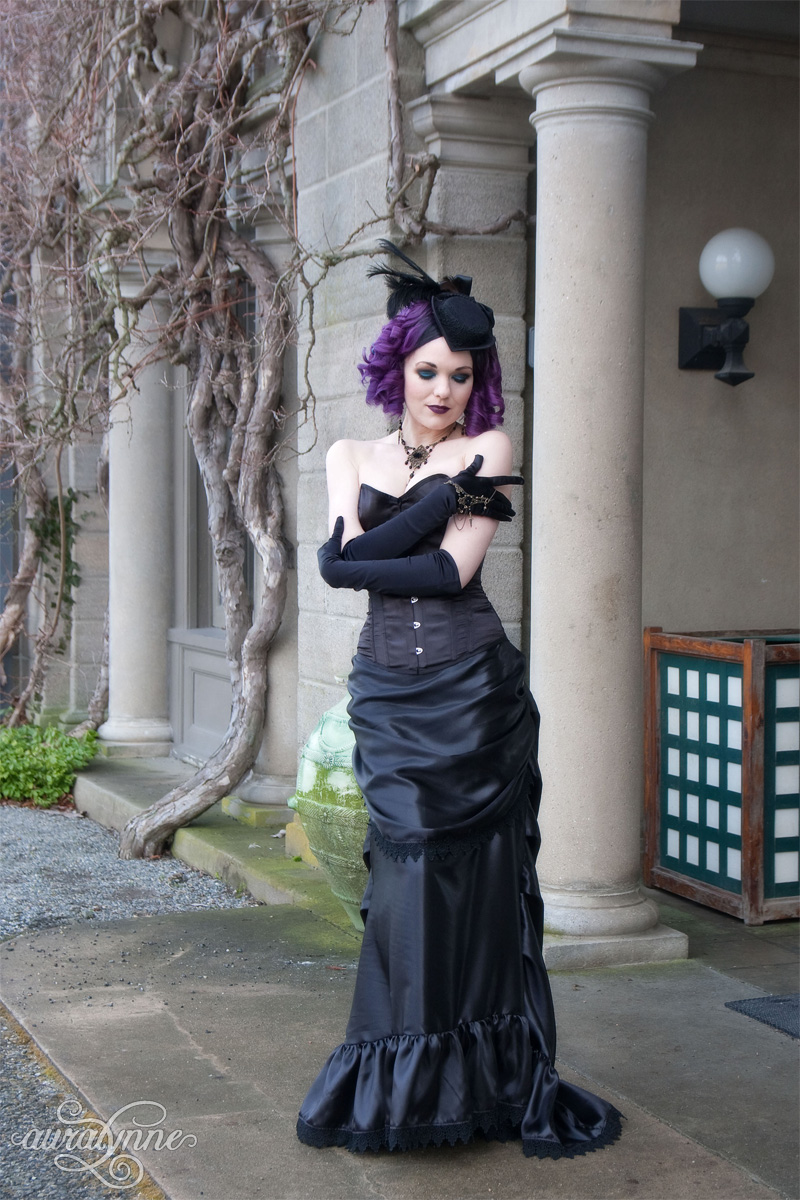 Does this gothic wedding dress look familiar? It's very nearly the same thing I'm wearing in the photos from last week. I switched out the jacket and hat, and it turned into a whole new alternative bridal ensemble.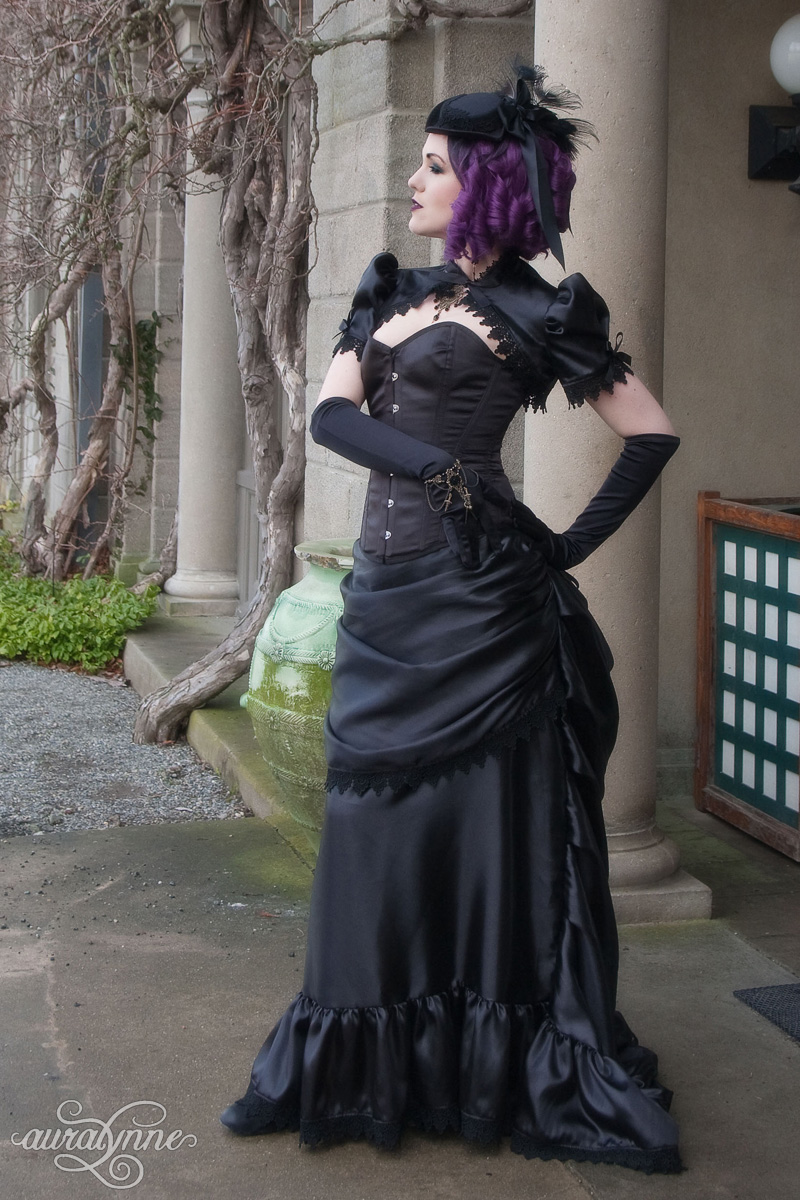 These photos show a black gothic wedding dress, but I can also craft this look in white, red, and ivory. Order it custom made here.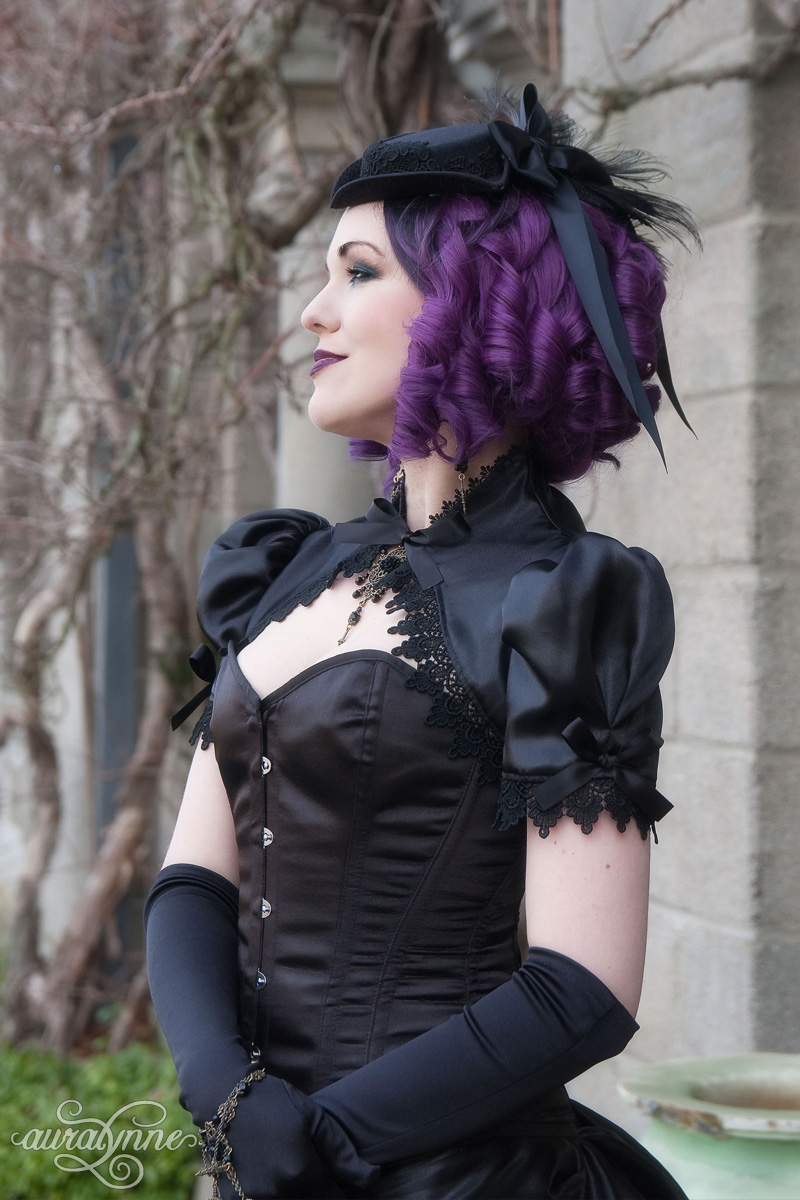 The hat is another of my handmade creations – a mini tricorn Marie Antoinette style hat in solid black.
The jewelry in the photos is by my sister.
SaveSave