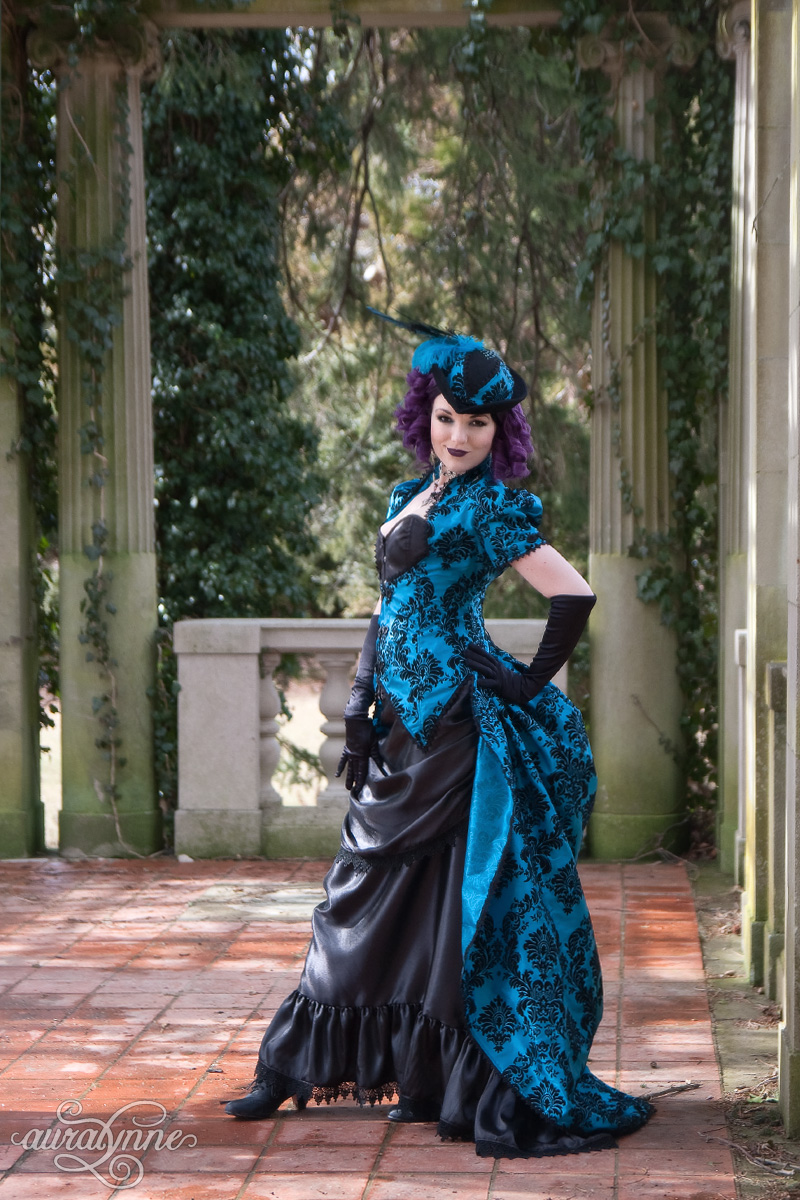 When most people think of a Gothic wedding dress, they think in all-black. I love colors, though. And since I tend to spend lots of times staring at very long stretches of sewing in all black, when I'm making a dress for a photoshoot, I like to choose something bright and fun.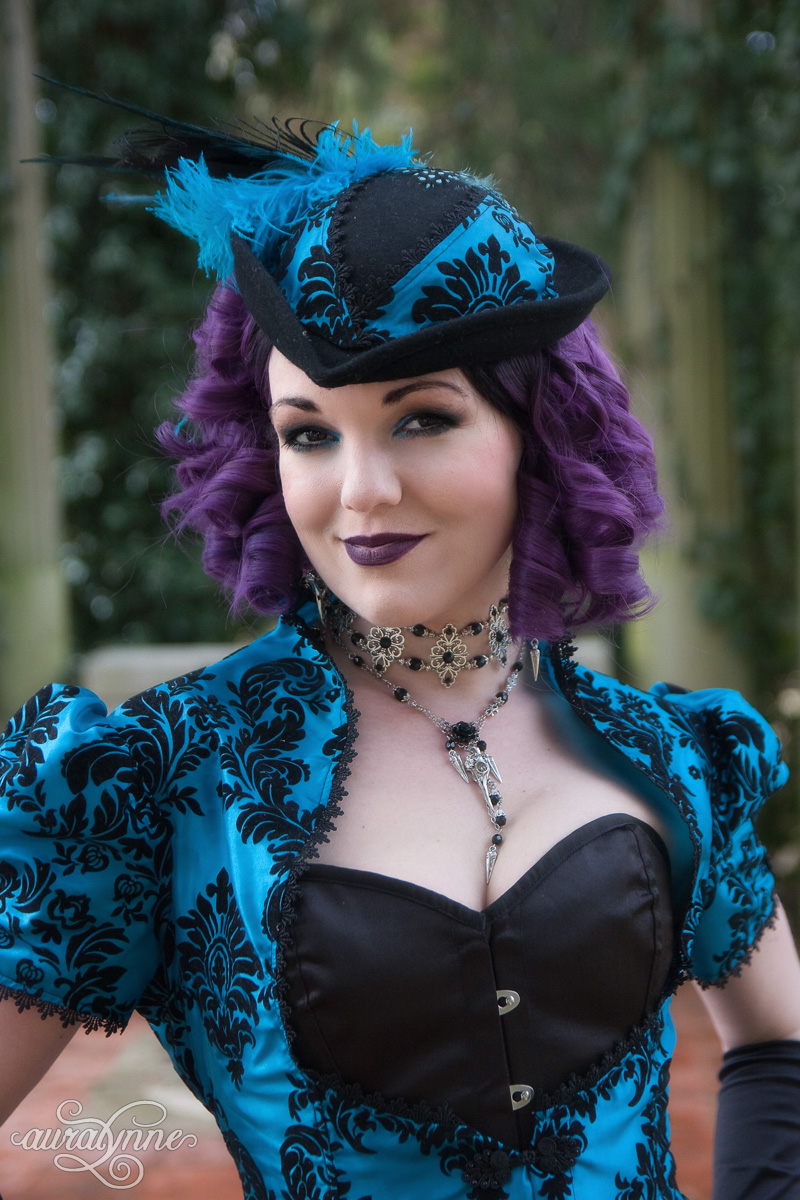 This alternative wedding dress is made in a shade of turquoise deep enough to call "Cerulean." I'm obsessed with the color.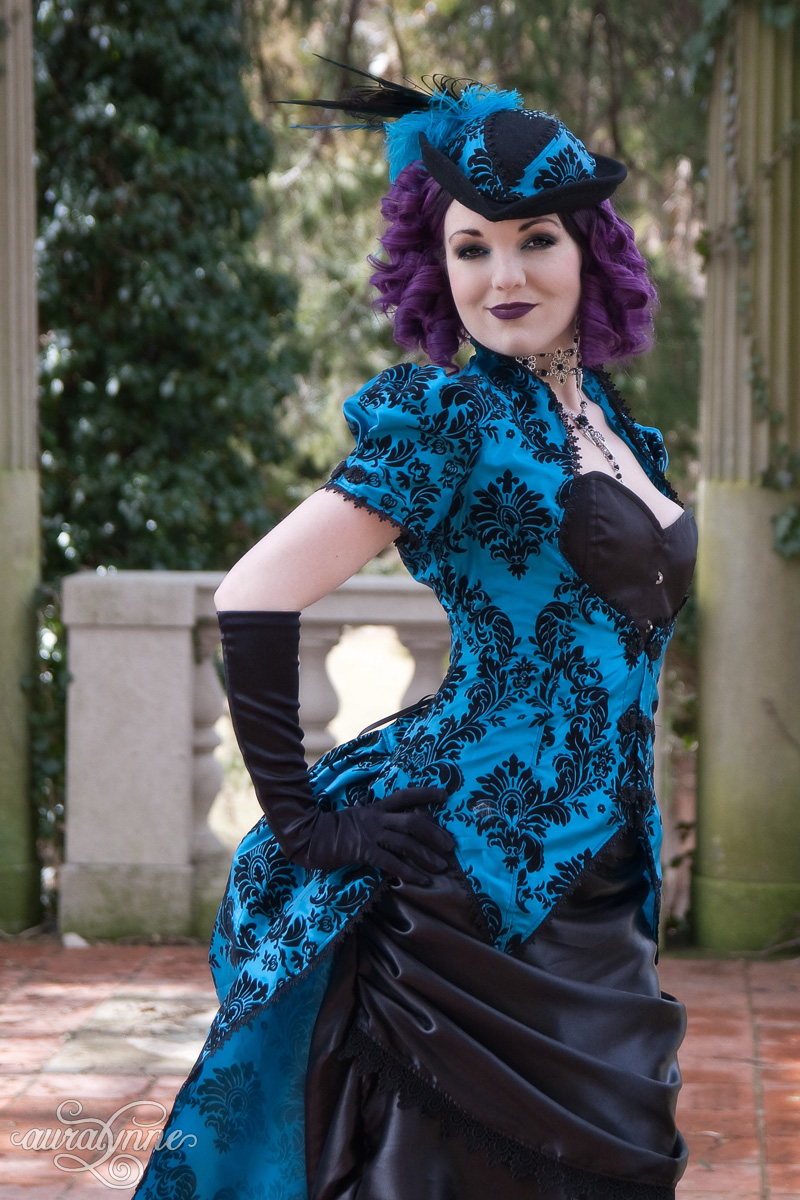 I can also make this gown in other stunning color combinations – red and black, purple and black, white and black, and more.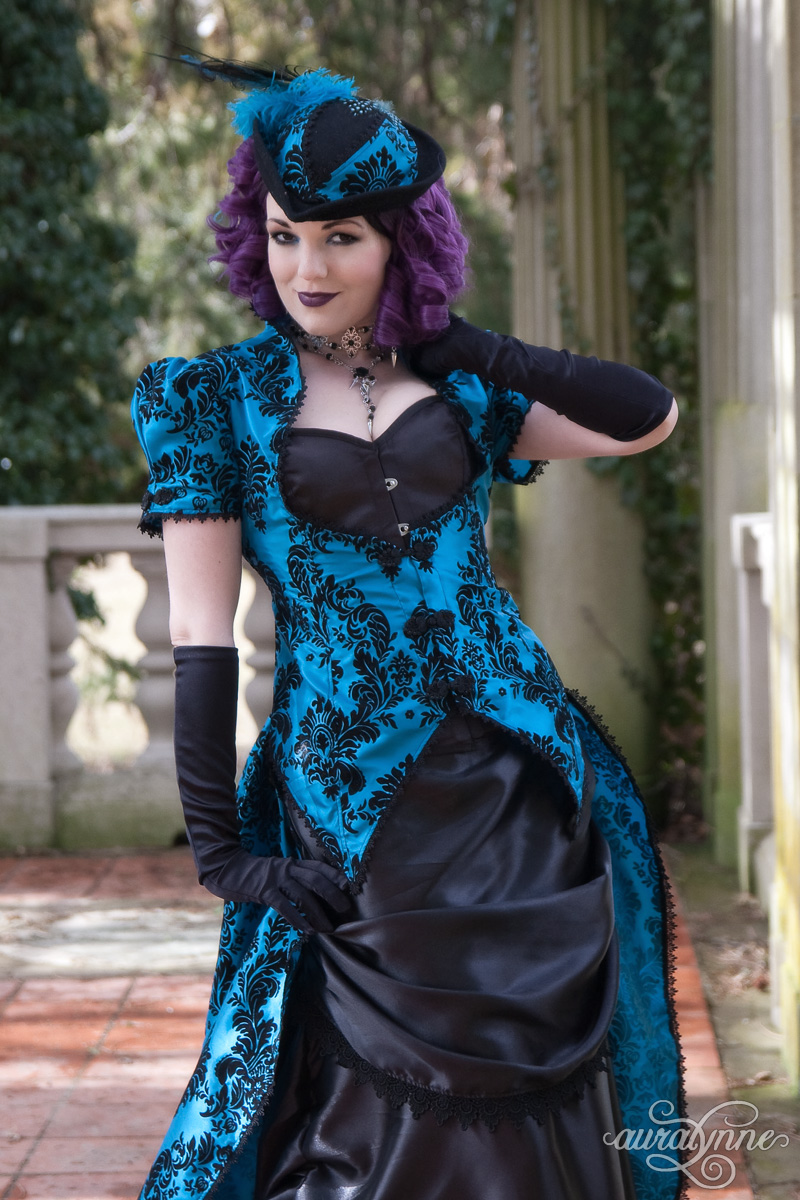 If you would like to order this dress custom made to fit you perfectly, I offer it here. The gorgeous jewelry I'm wearing in the photos is, as always, by Vixen's Delight.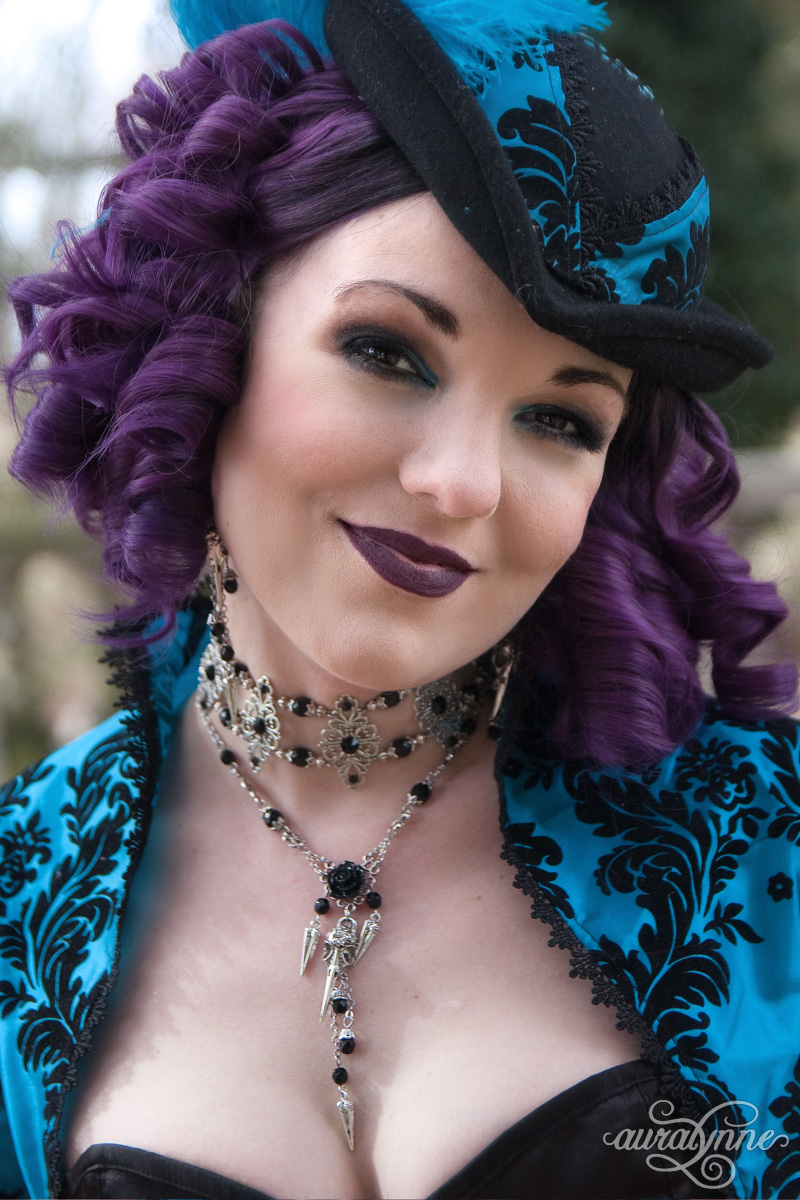 SaveSave