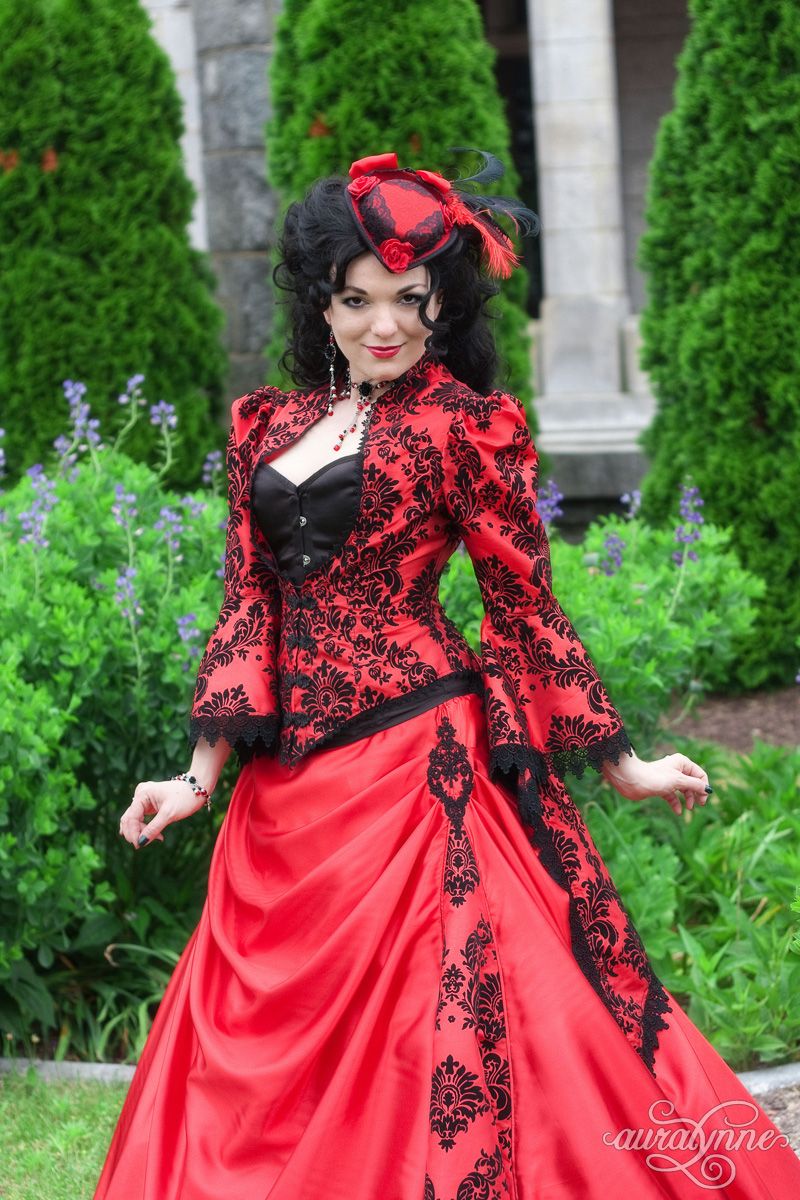 Do you like red?  Personally, I love it!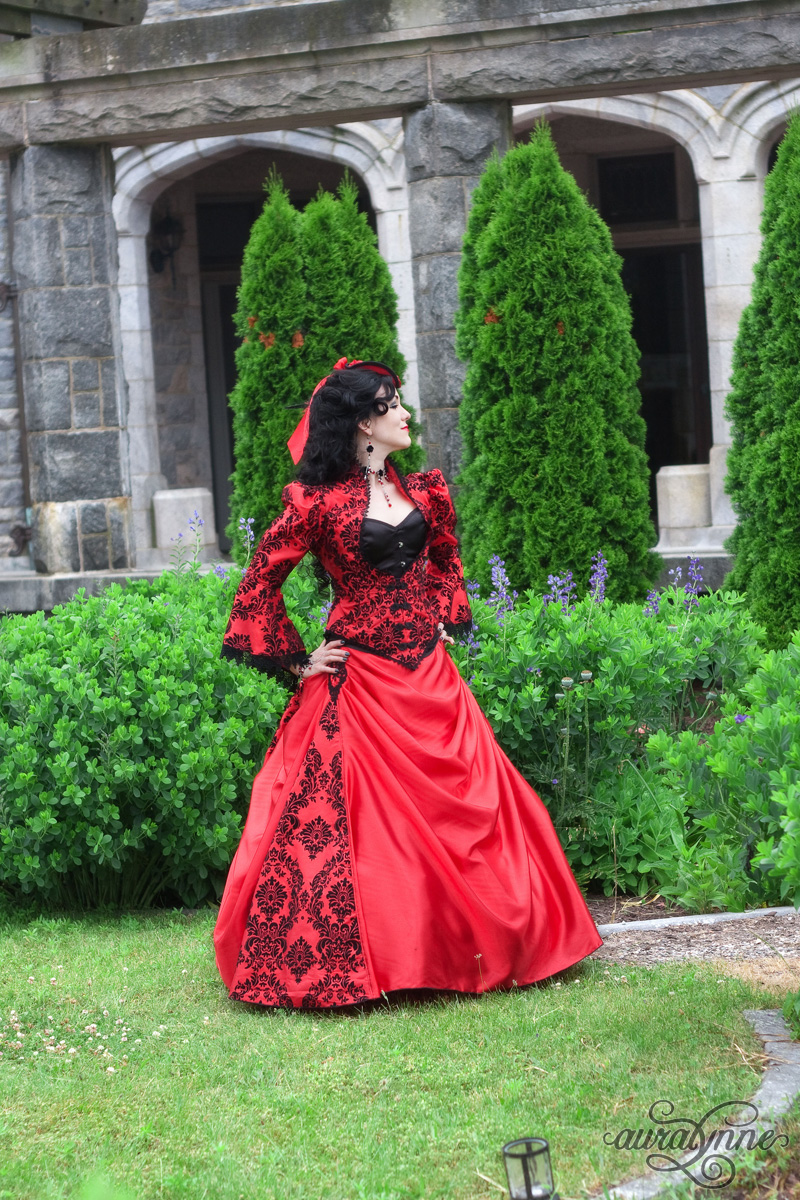 My fantasy wedding gowns tend to be bold by design – but when I make one in red, it really stands out!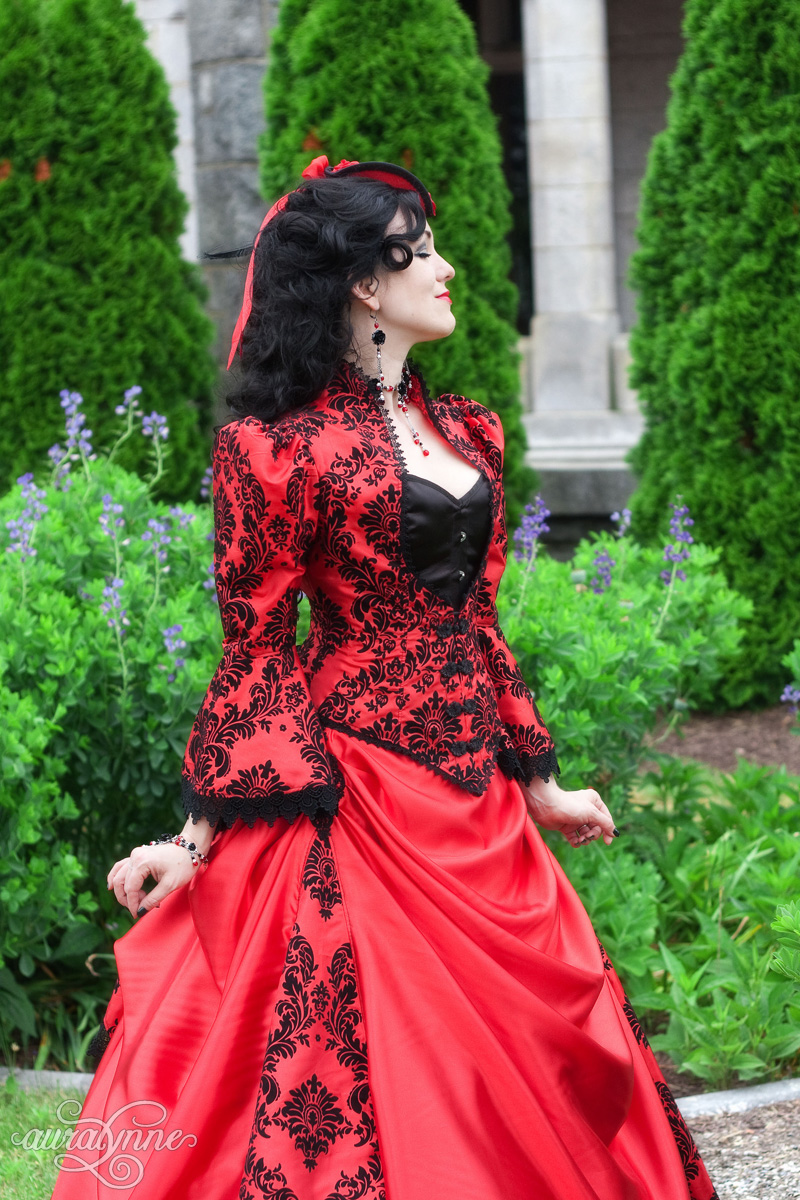 This is a brand new style for 2018.  I'm adding more long skirts into my wedding dress designs.
This bridal gown looks straight out of a Fairy tale, with its alternating fabrics, and elegant drapes.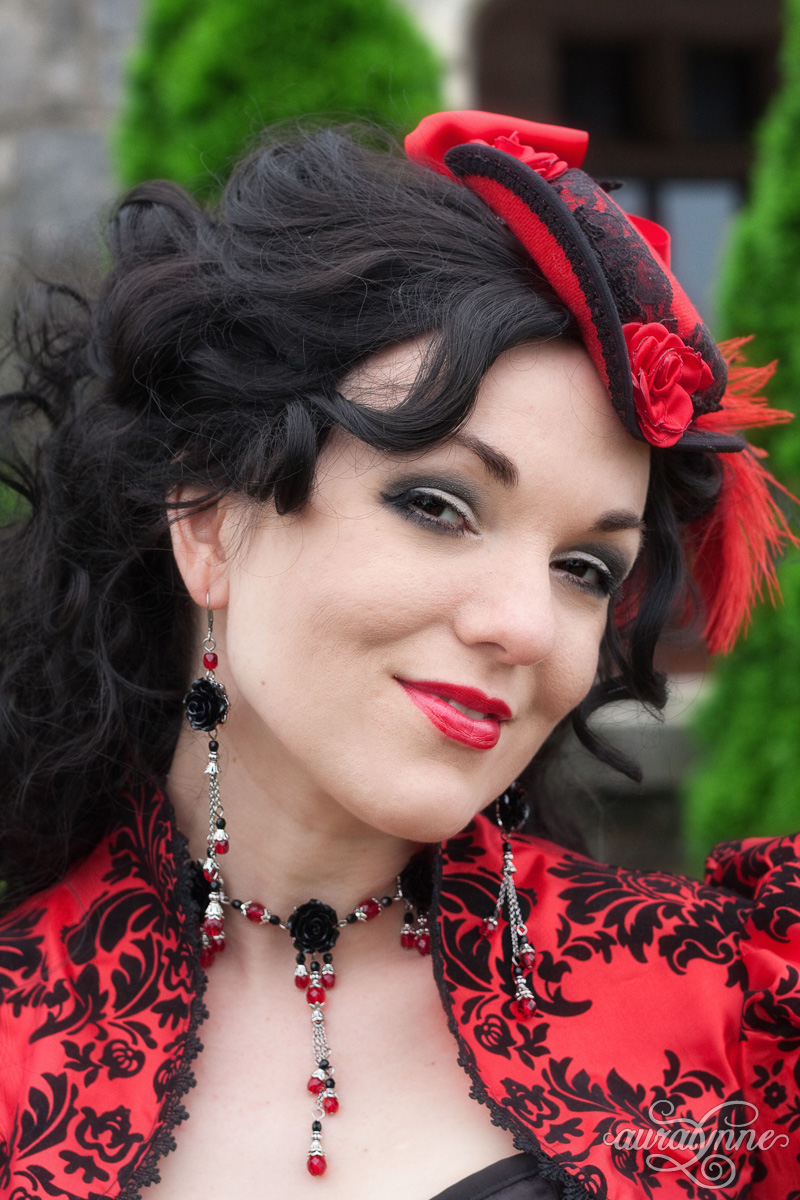 The jewelry I'm wearing in these photos is handmade by my sister, Vixen's Delight.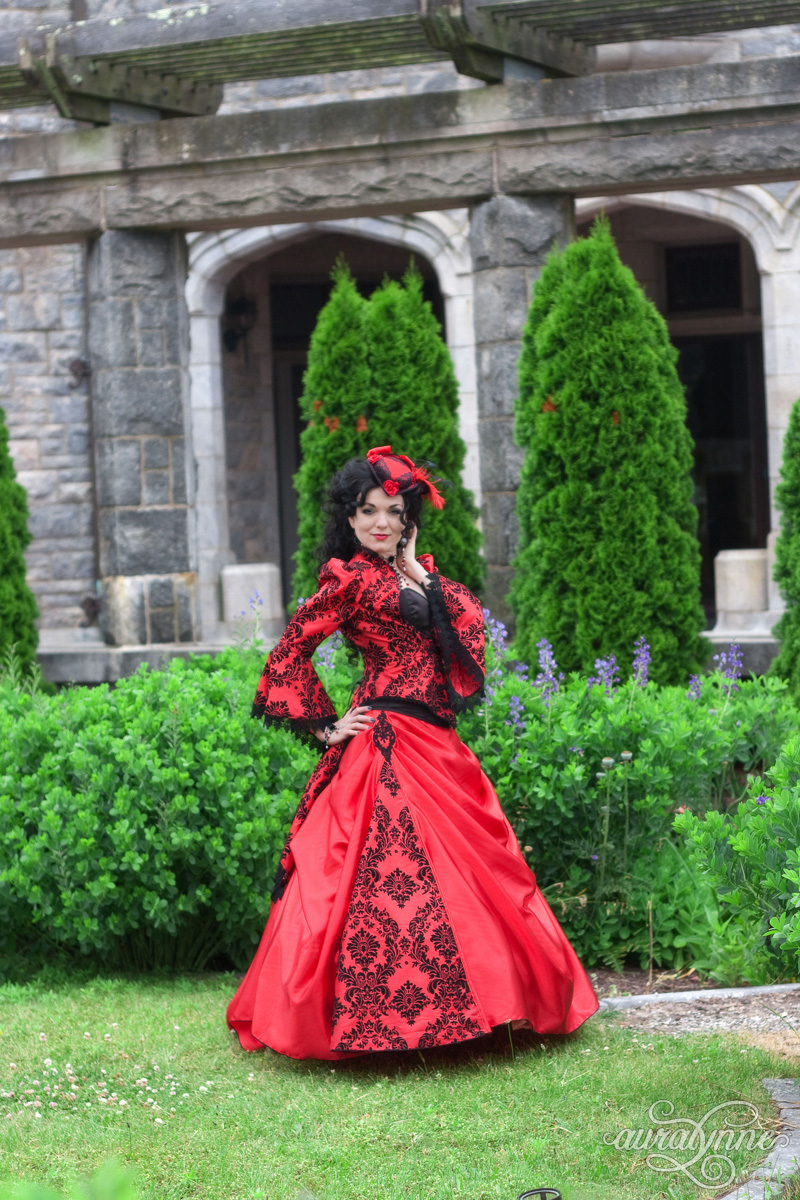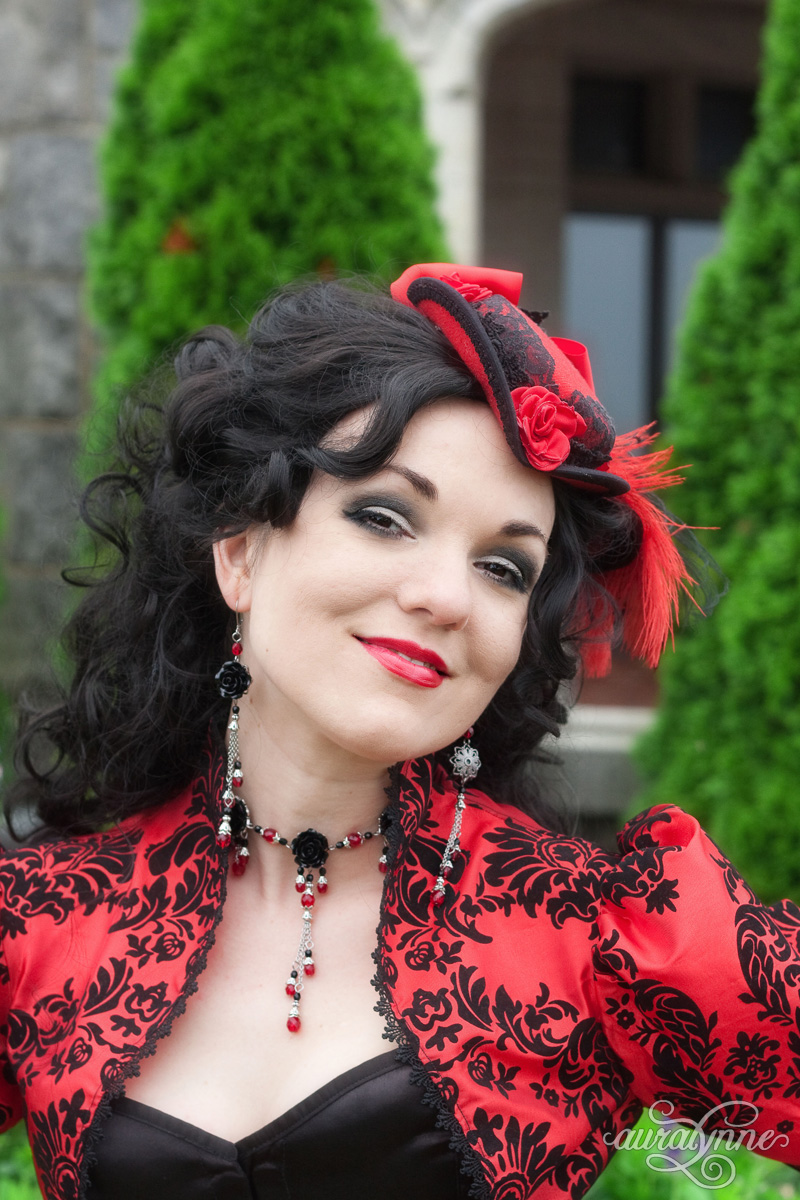 Would you like to own this Fairytale Wedding Dress?  It's completely one-of-a-kind (made to test my new patterns), and available here.  I can also make a similar one to-measure.  I'm making a small tweak to both the skirt and the jacket for the final version of the design.