I wore this dress to a steampunk Halloween costume event last year.  The photos are taken in front of an elaborate haunted house they had set up on the lawn.  Doesn't it make an awesome backdrop for my steampunk vampire costume?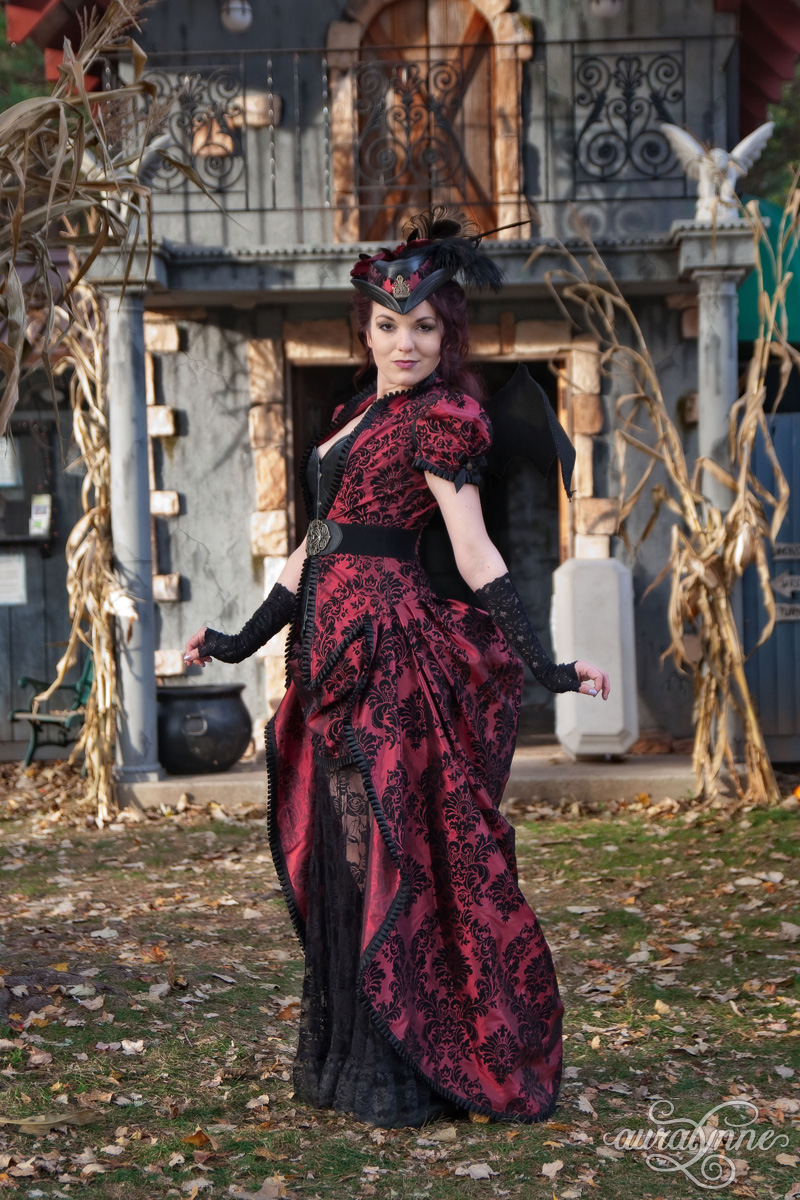 I don't know about you, but in my opinion, ALL steampunk vampires should wear at least some black leather.  ;-). I incorporated it into my look with the hat and corset – both made from black faux leather.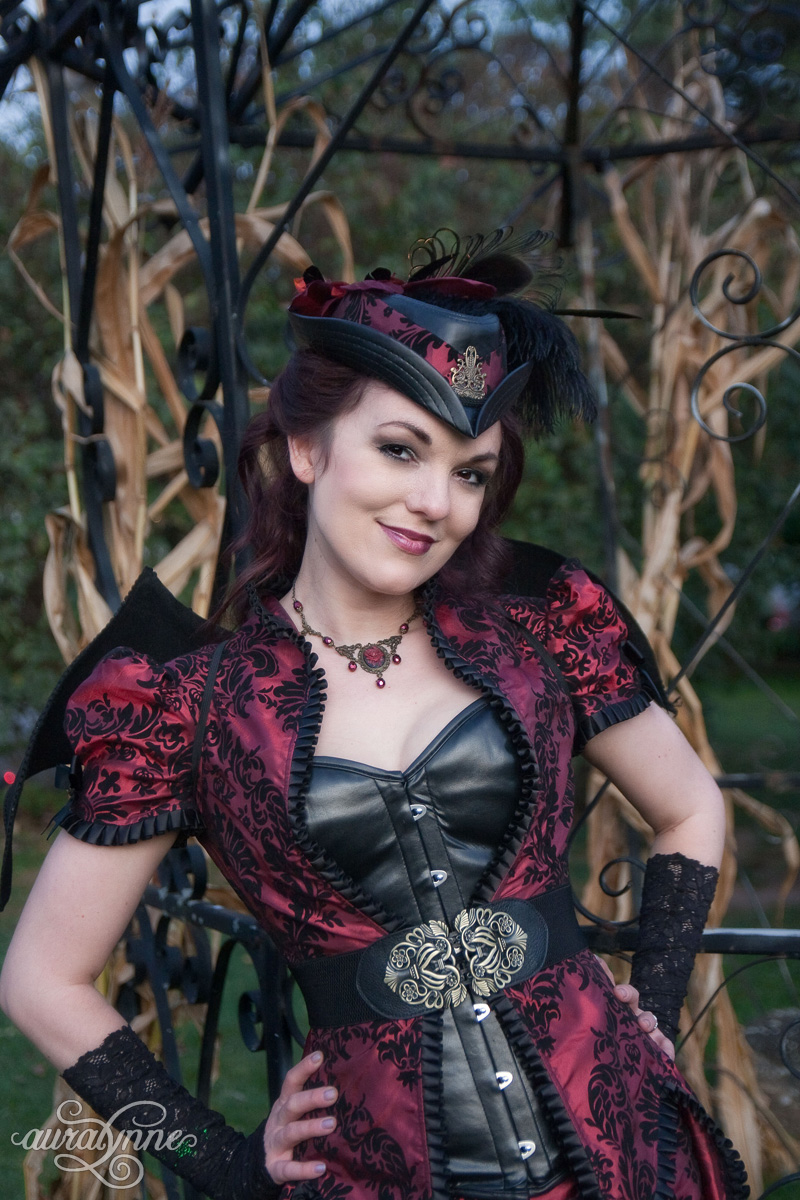 I like how this look blends gothic and steampunk – the Victorian bustle, the very goth-looking fabric, and all the bronze accents combine for a very unusual complete look.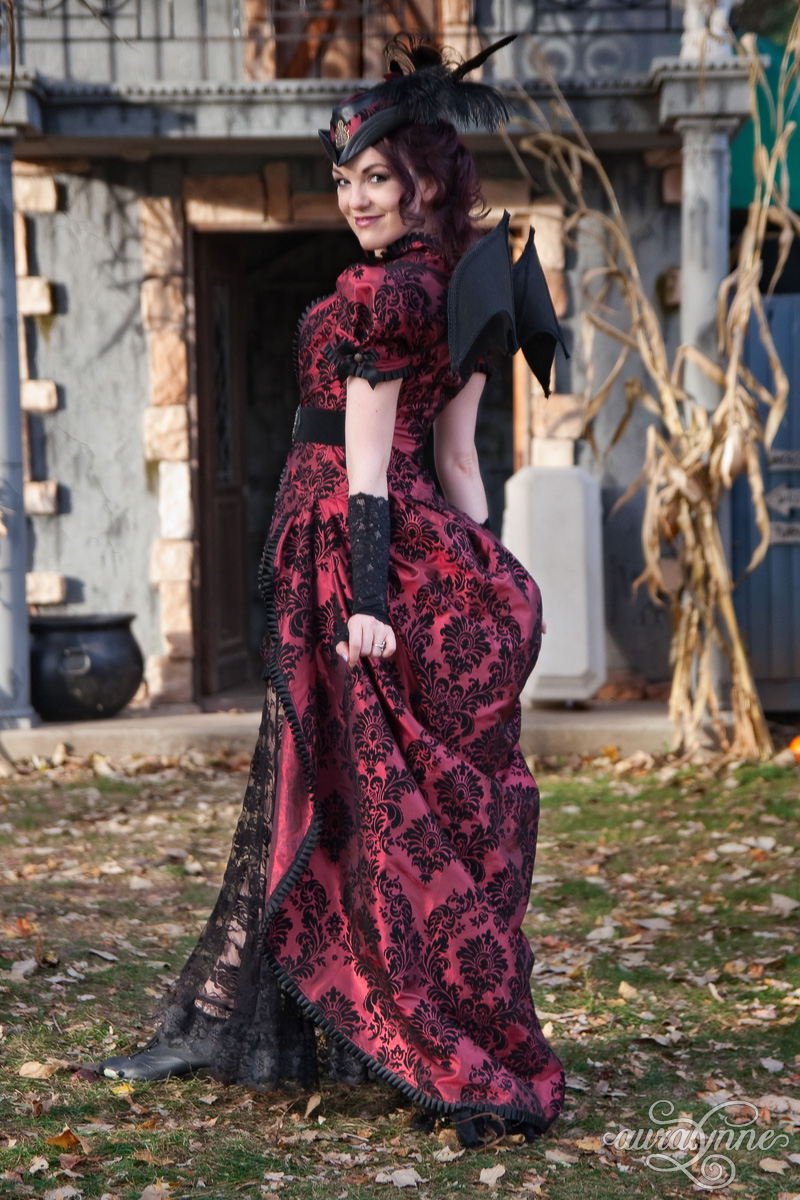 I offer this Vampire ball gown made to order here.
SaveSave