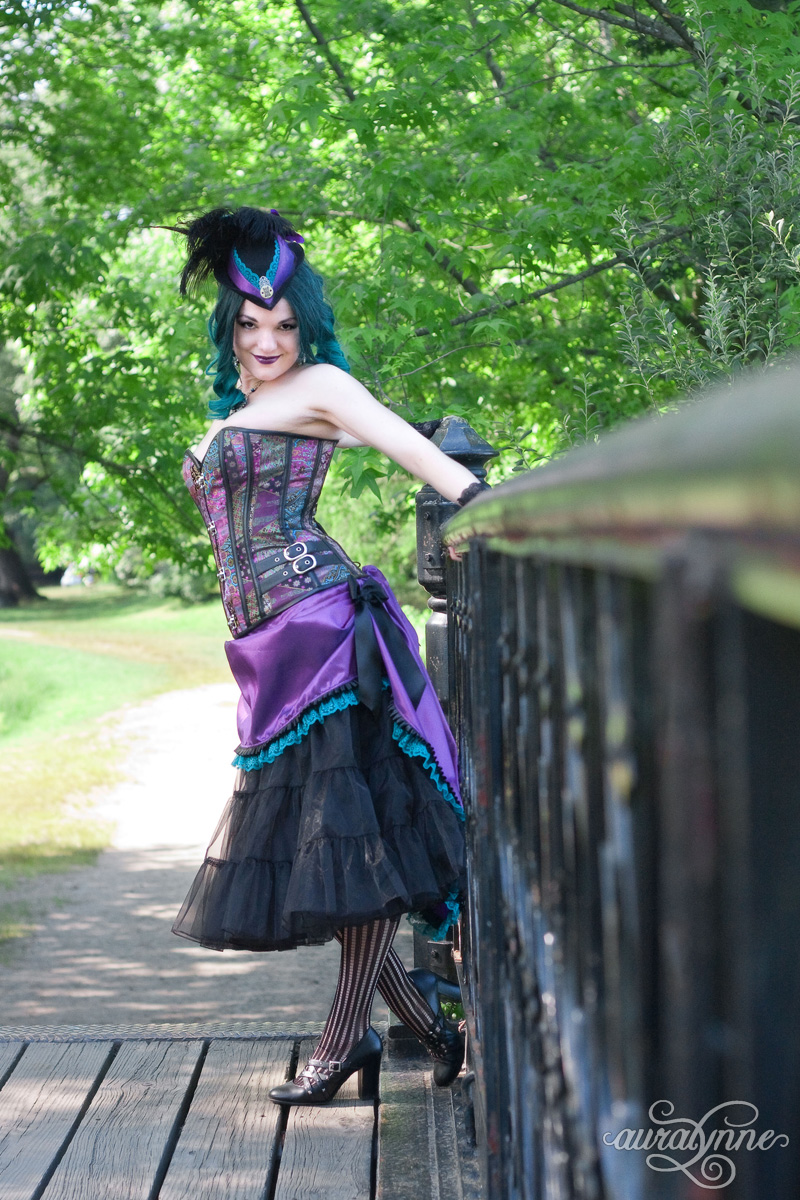 I love fun and funky color combinations. Do you?
Most people would pair this steampunk corset with a black skirt for an easy match. But with Halloween coming soon, I've been making a lot of black steampunk costumes. So I decided to bring out the bright and beautiful colors in this corset when I made the matching skirts.
This outfit can be worn without its matching bolero shrug, but I love the way how the short jacket brings the look together.
And to me, of course, no look is complete without matching hat!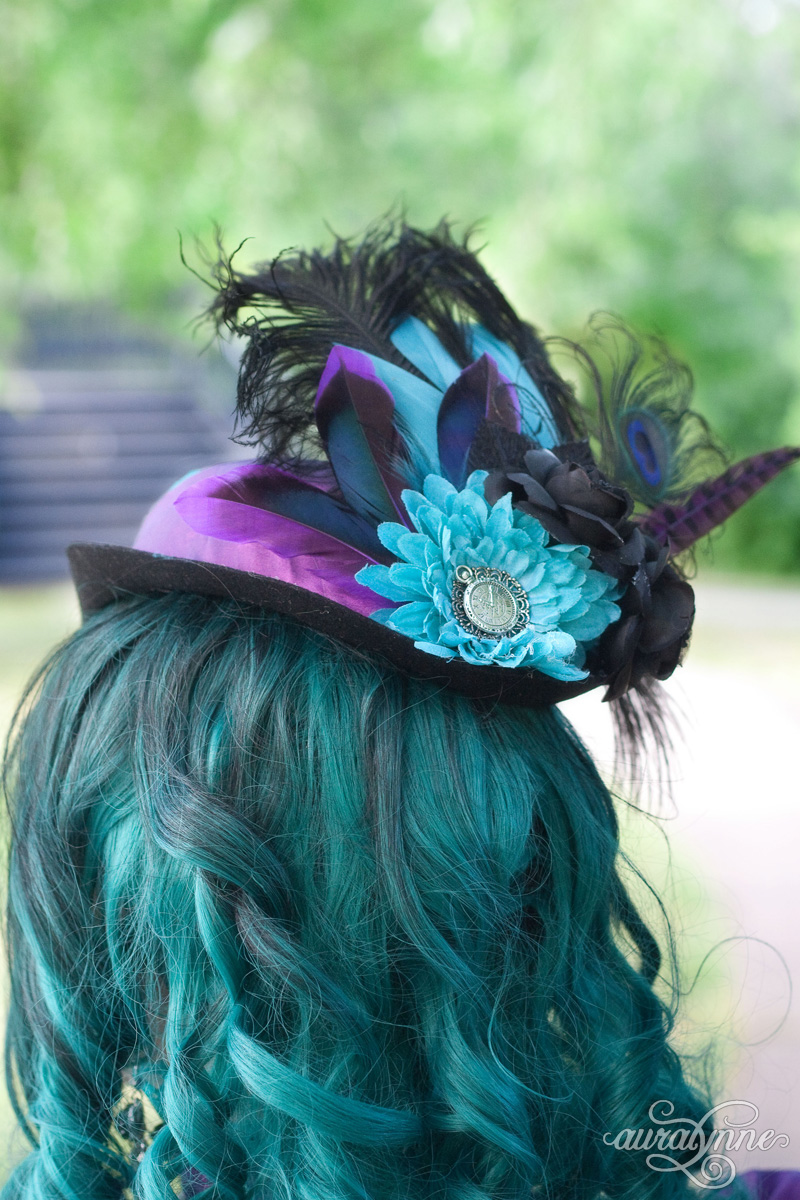 I made a fedora style hat to match this look – but with a mini or full size top hat, I think it would make an epic Mad Hatter Costume.
The skirt is my "Vintage Diva" pattern, but instead of wearing it with a bustle or underskirt, I put it over a fluffy vintage petticoat.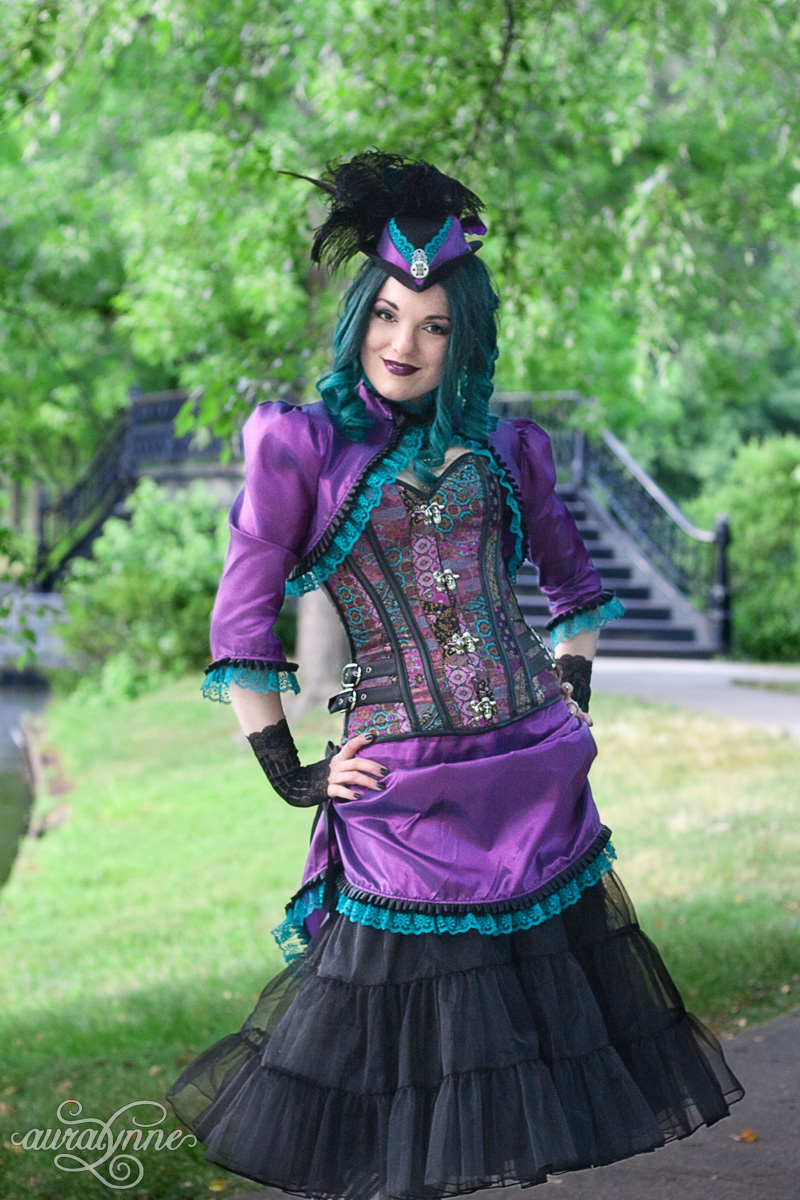 Jewelry is by my sister, Vixen's Delight. You can purchase the dress here, and it's matching shrug here.