Steampunk… and fairies… Two very fun concepts, so why not combine them into one awesomely cute costume!
I've actually had this costume sitting in my closet for at least a year now! I made the skirt along with several other colors, so I could test my new pattern and get pictures of several at once.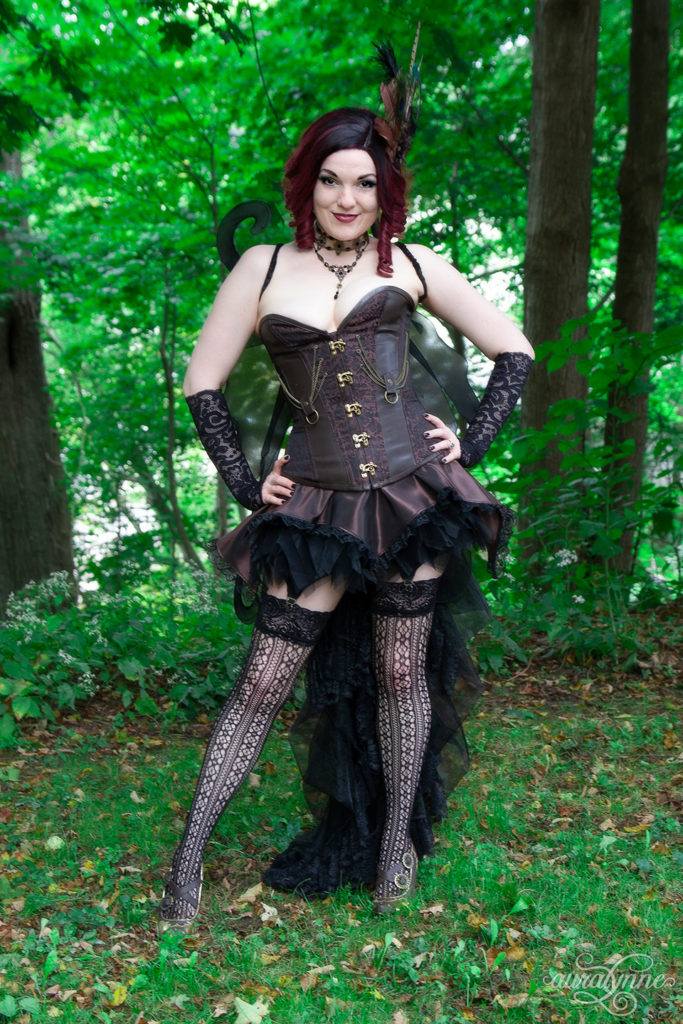 Then, I hung up the skirt in between some other skirts in my stock closet, and since it is rather tiny, I totally forgot I'd made it!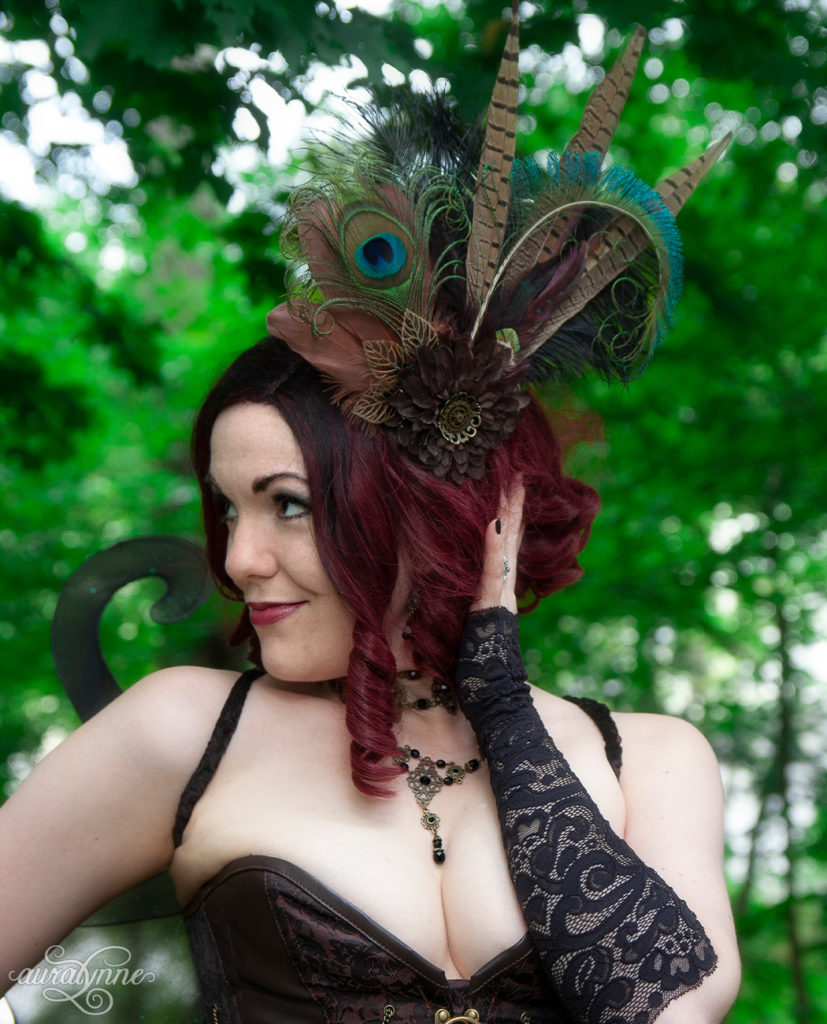 This fascinator isn't posted anywhere yet – because I plan to sell it as a top hat! One of these days, I'll create the matching top hat bands and get that listed in my shop.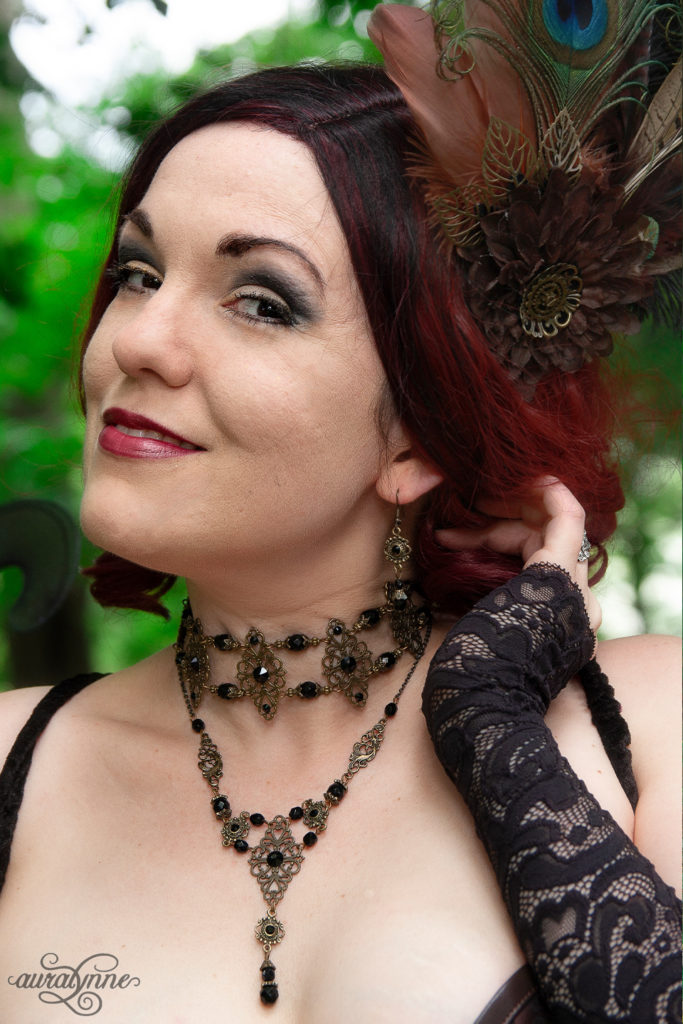 As always, jewelry by my sister – Fantastical Treasures.  You can see this design (and many more steampunk pieces) in her etsy shop.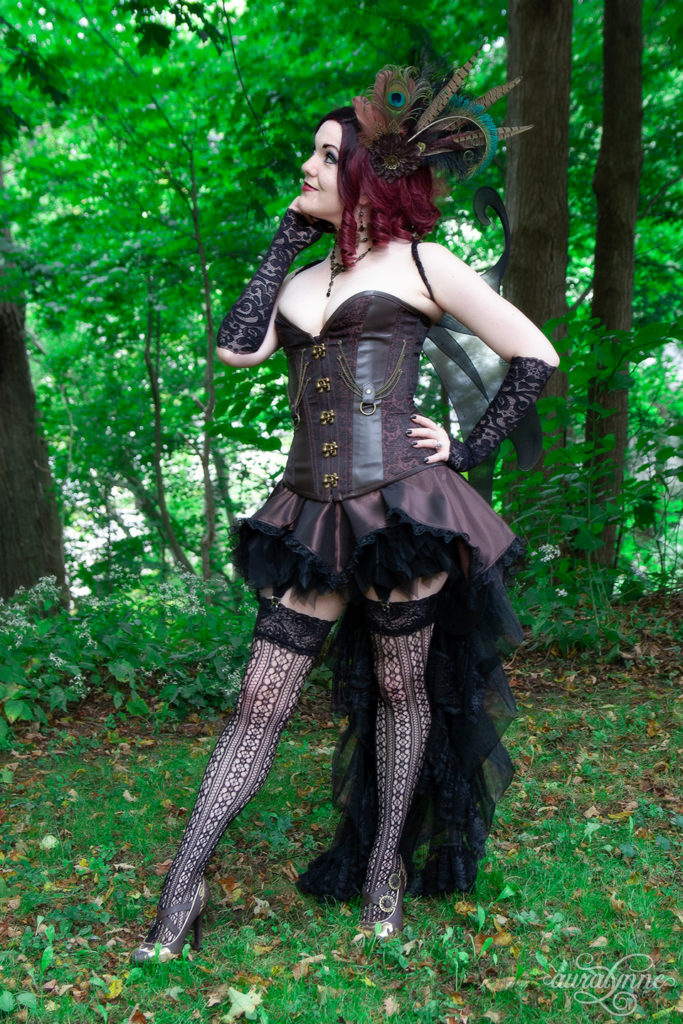 This is a discontinued skirt. It was one of those designs that turned out pretty, but too time consuming to make! When I did the math, I realized I'd have to charge way too much for it. I refuse to sell something handkerchief sized for close to $100…
…Even if it did turn out quite cute! I'm selling the skirts below cost, and I don't intend to make them again. What I made is posted for sale in my shop here: