One of my resolutions this year was to reduce the "waiting for pictures" dresses sitting in my stock room! Can you believe I made this skirt and shrug in 2014?!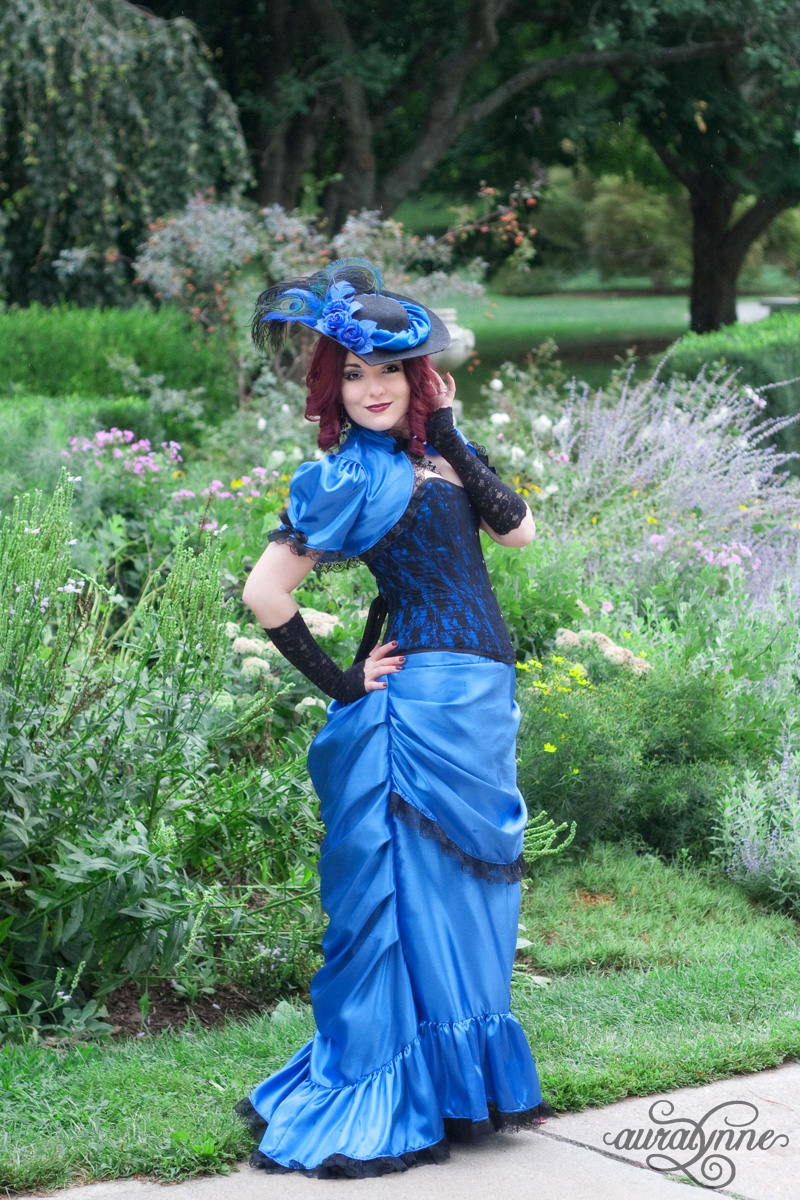 This is one of my more practical designs. It hitches to knee height – because dancing is important! 😉 I took all these pictures with the skirt at full length, however. If you want to see the hitched look too, check it out on etsy.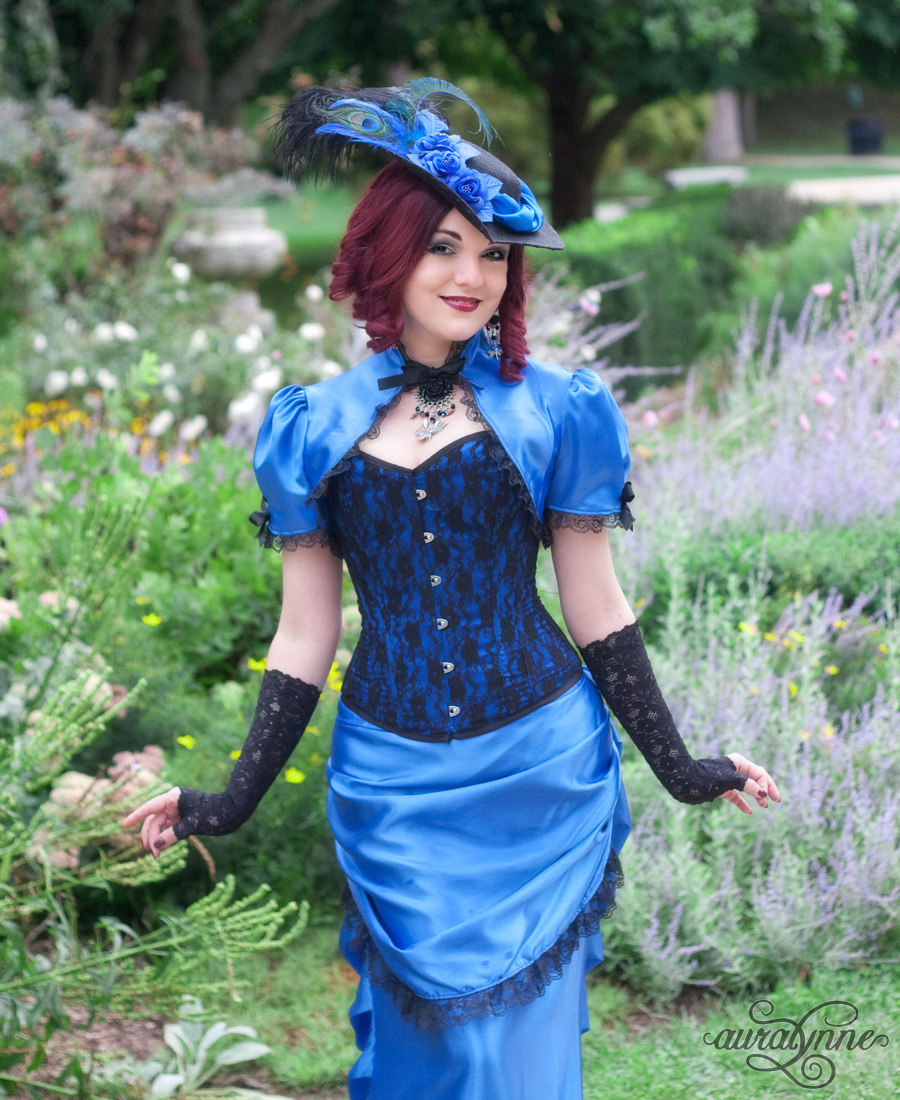 Do you like the hat? It's a new style I'm excited to add into my shop – at a customer's suggestion. It starts out as a big Kentucky Derby hat – but since I'm me, I must hand shape it so that it has my signature pointed front. 🙂
The end result is more fun than historical – but I love the way it looks with my Victorian satin wedding dress.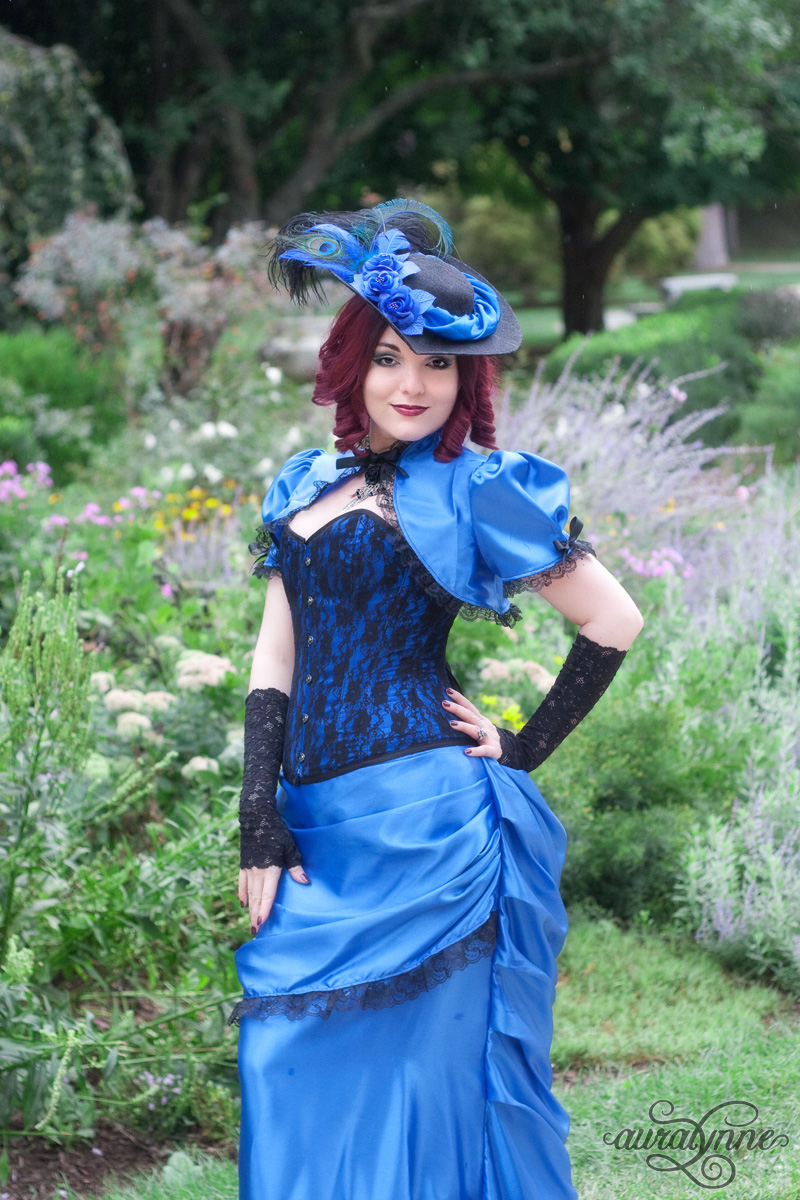 One final note – if you look closely, you can see spots on the skirt in the photos. That's because it started raining on us, the instant we got to the park and were ready to start taking pictures! Lol New England is like that – the weather report will say 0% chance of rain right up to the moment the sky opens up and starts spitting out rain drops.
I was like screw it – I'm ready – this dress won't get ruined if it gets a teensy bit of water on it – and I can re-curl the feathers on this hat. So we took pictures quick like bunny, before the rain got too heavy for us.
As always, jewelry by my sister. This set is one of my personal favorites. You can see it here in her shop.
Thanks for reading!