If you follow my designs, you've seen this skirt before. It is the same style I made for my "Lady Enchantress" fantasy wedding dress, and for my "Dame En Rouge" fairytale wedding dress.
When I made this briar rose sleeping beauty costume, I was going for a more gothic princess type look, and I thought I would keep the corset top as simple as possible to let my new skirt design take center stage.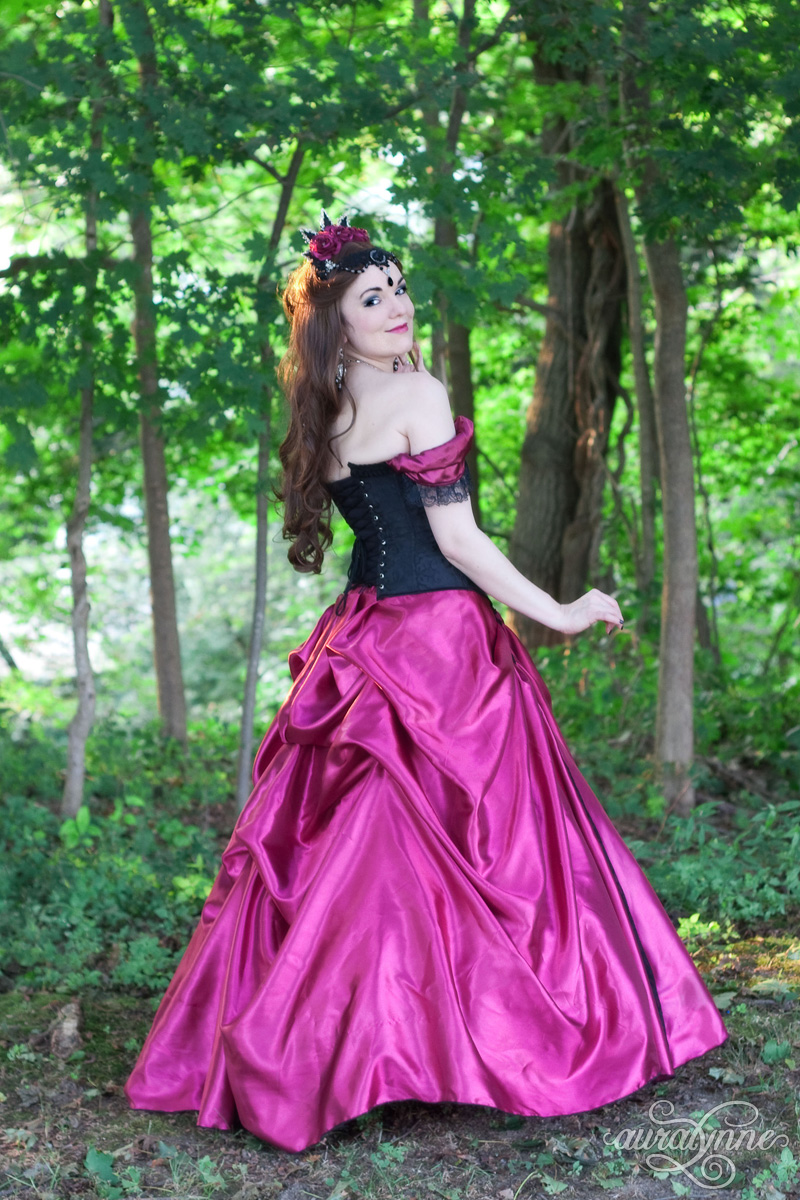 The back has all these pretty tucks, and it seems a shame to cover them up with a jacket. 🙂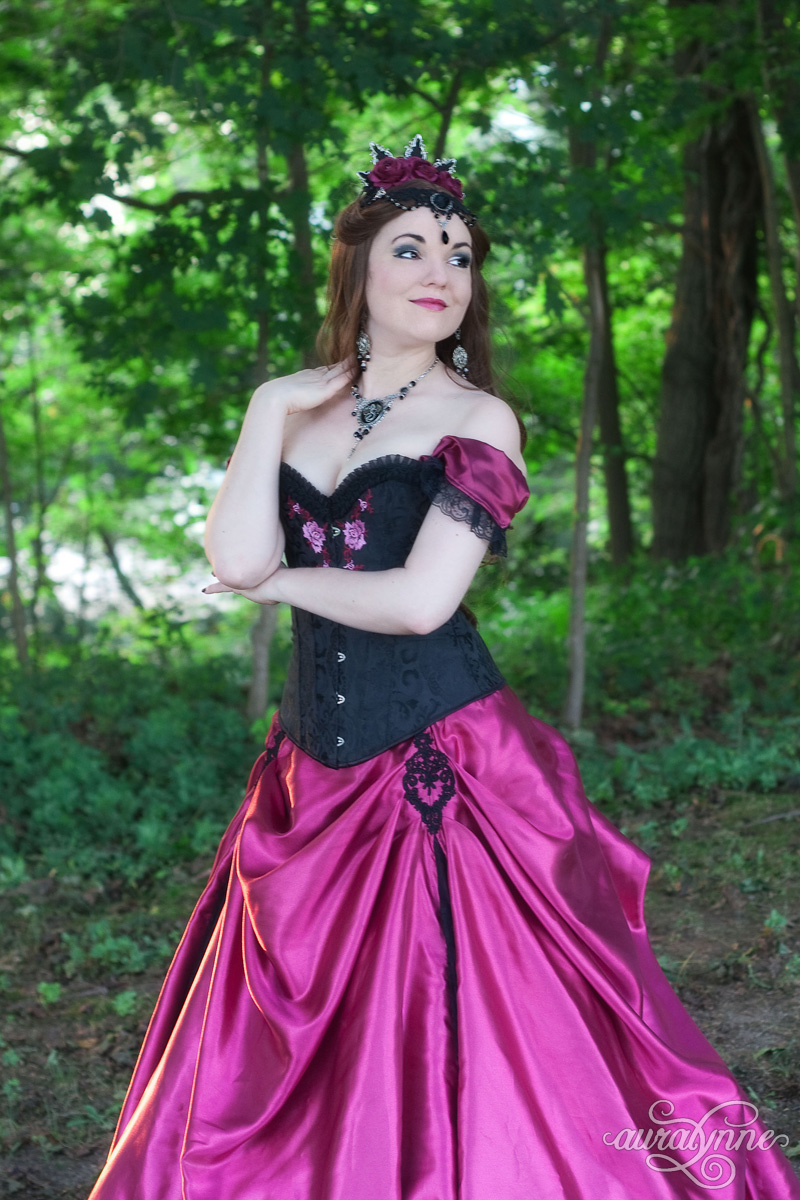 And of course, every gothic princess needs a crown. This gothic crown is a prototype – the final version is a bit wider, with five flowers along the top, which I find is a bit more flattering to the face.
I can custom make this dress in all sizes. If we switch out the corset for another style, I can offer a plethora of gorgeous colors, as well.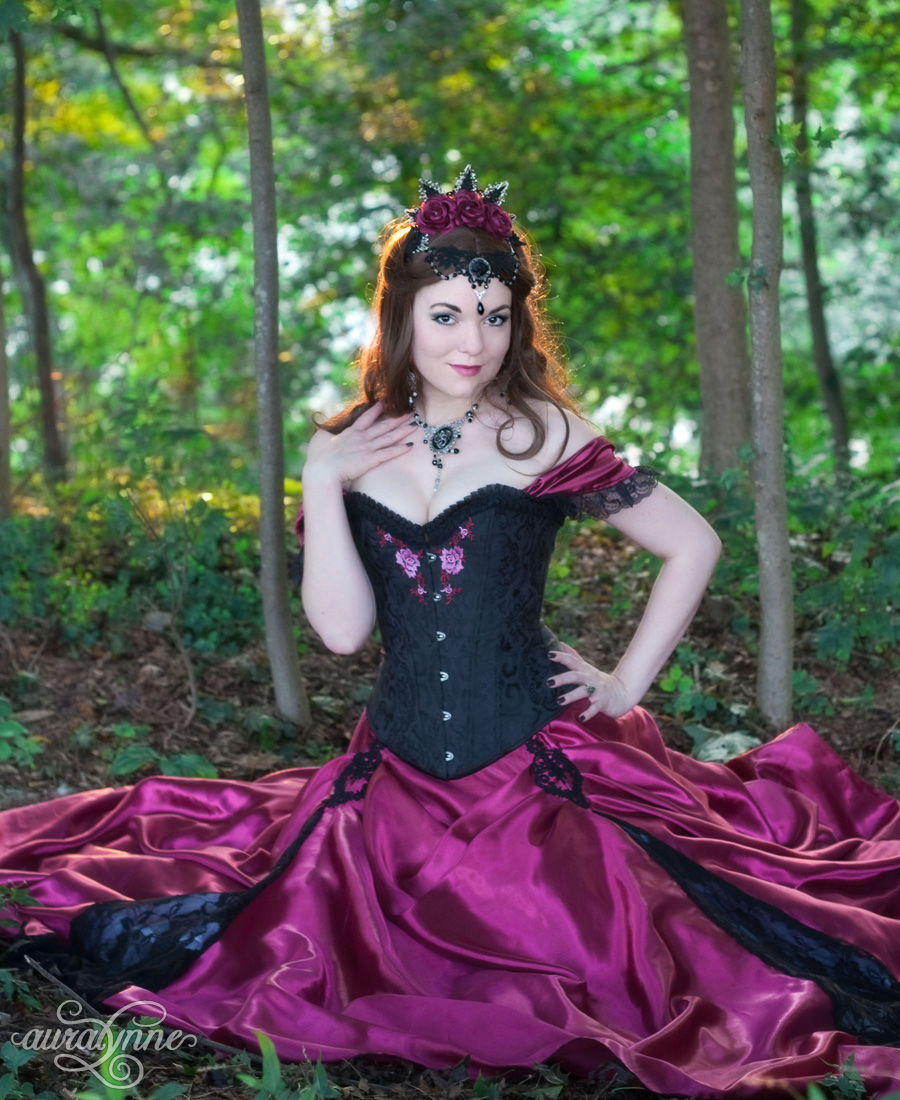 The exact dress in the photos is one of a kind. It is posted for sale in my Etsy shop here. The crown is also listed for sale here.
Jewelry by my sister.