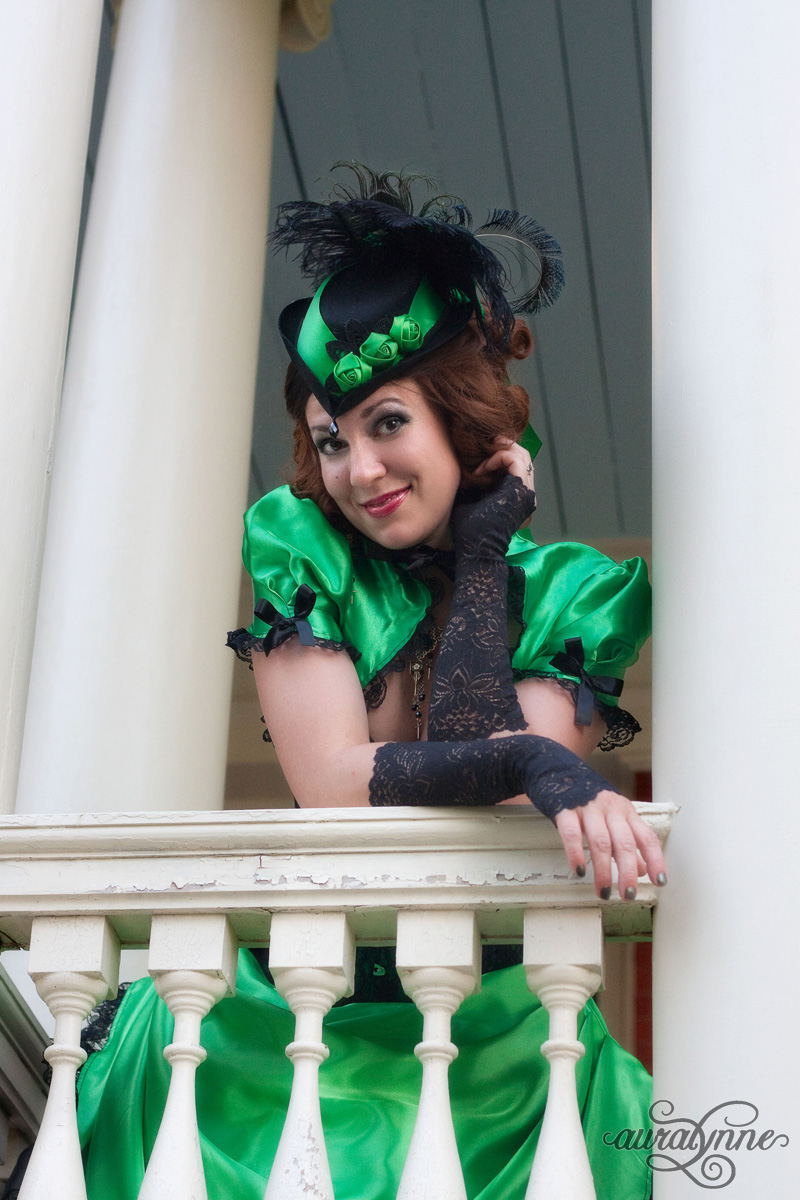 This green and black gothic wedding dress features one of my new skirt designs.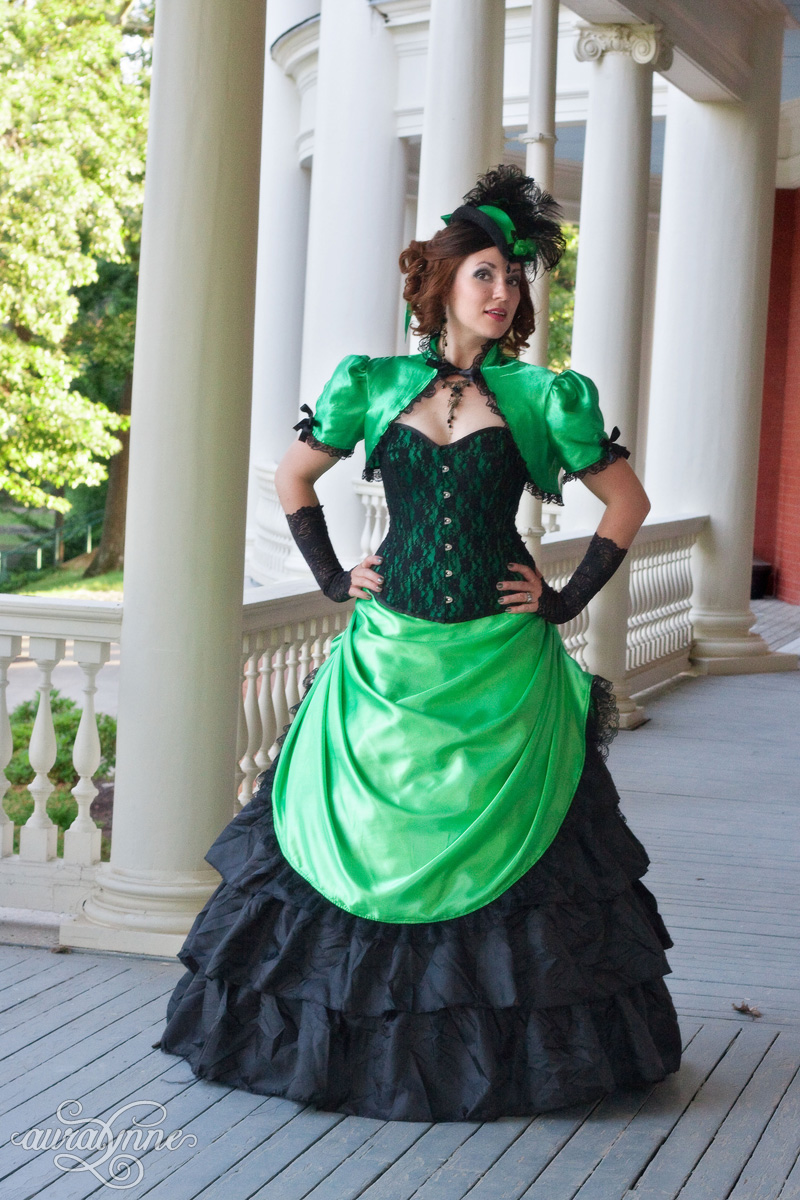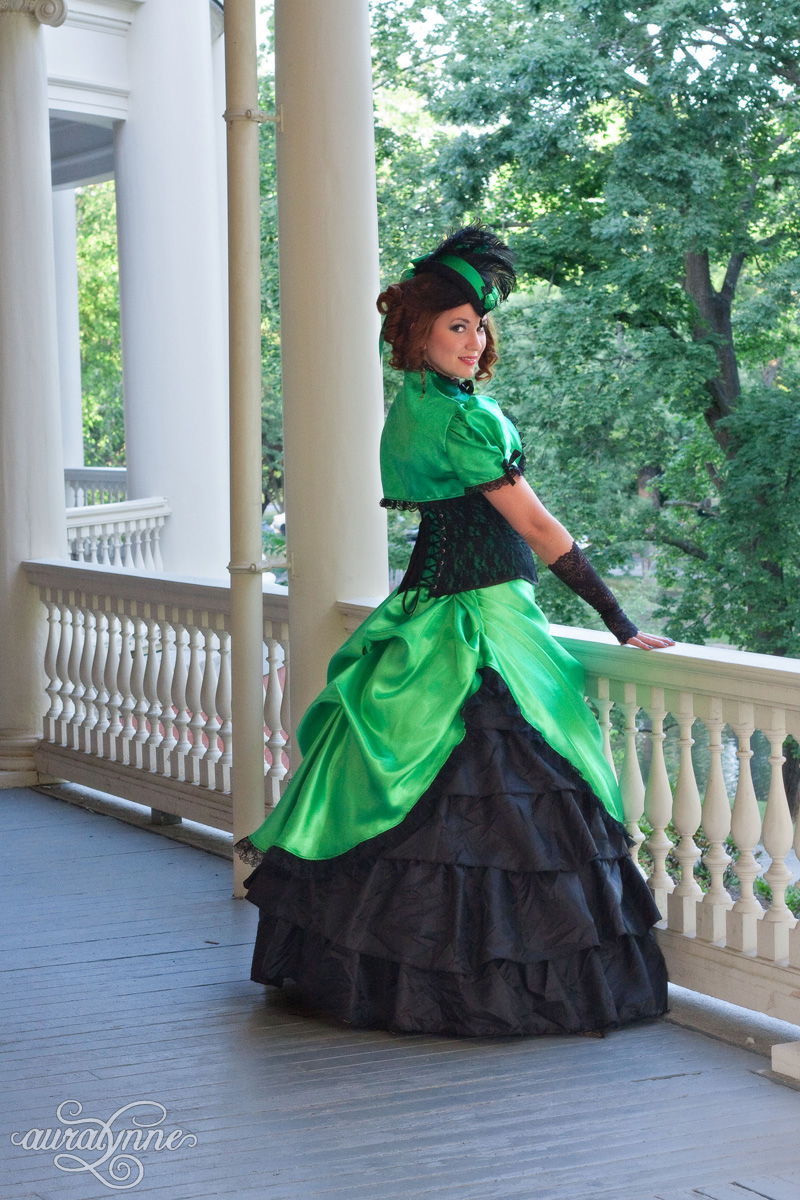 One of my goals this year has been to make more dresses with full length skirts. I think I've set a new record for time spent drafting new patterns over the last few months!
My sister is modeling the dress in these photos. She's wearing a mini fedora bridal hat trimmed with satin ribbon and roses to match the ball gown.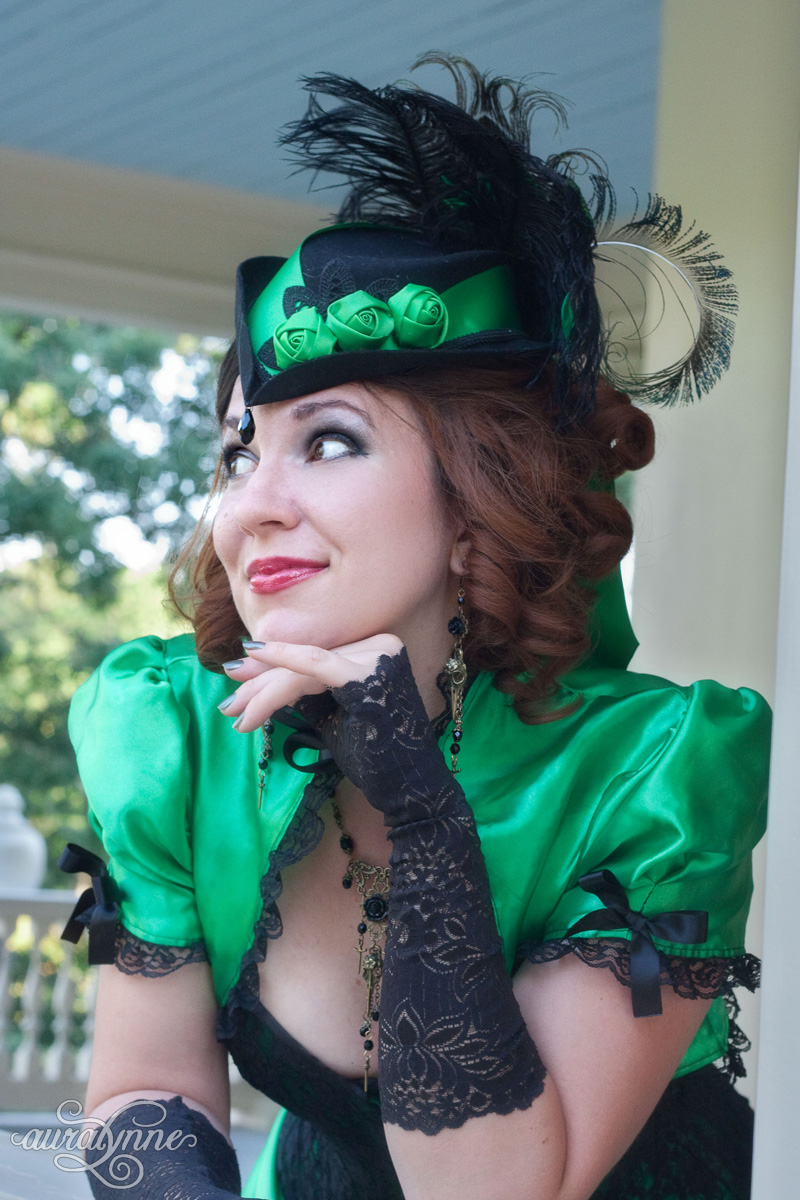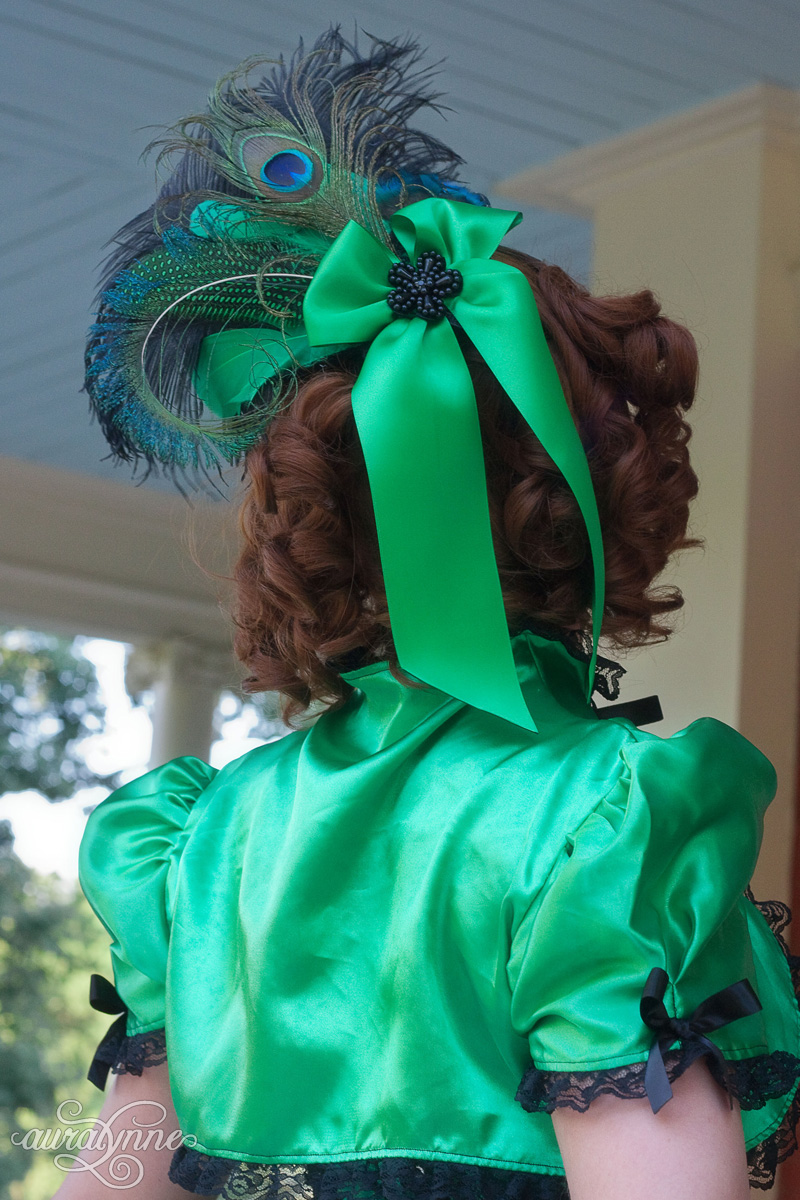 I have satin ribbons to match all my satin fabrics, so if you are ordering one of my gowns, I can make this hat to match.
Do you like the beautiful jewelry in the photos? You can find it in my sister's etsy shop.
The one-of-a-kind dress in the pictures is listed for sale in my etsy shop here.