I've said it before, and I'll say it again – pattern drafting is oh-so time consuming! So when I decided to make a line of fantasy wedding dresses, I started by making new versions of my existing designs.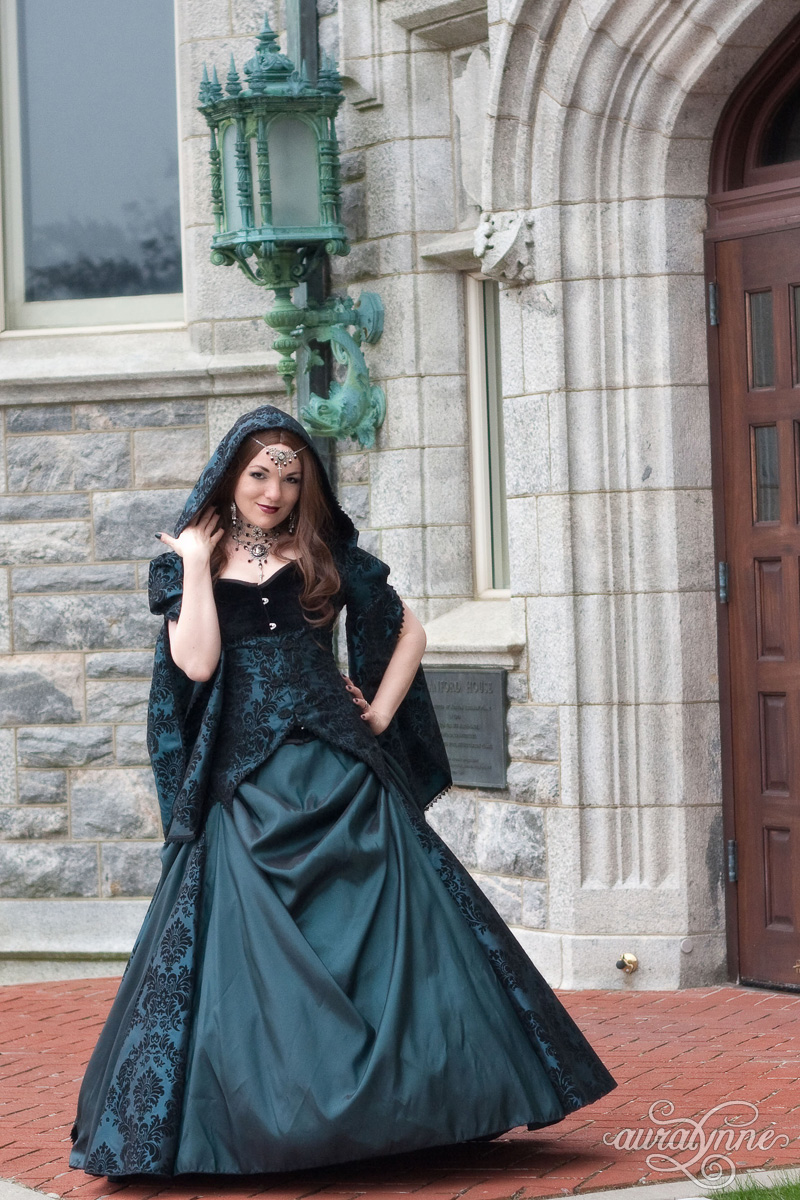 Do you recognize the dress jacket in this medieval style gown? It's my "Victorian Vixen" jacket, plus a hood, and long elegant sleeves.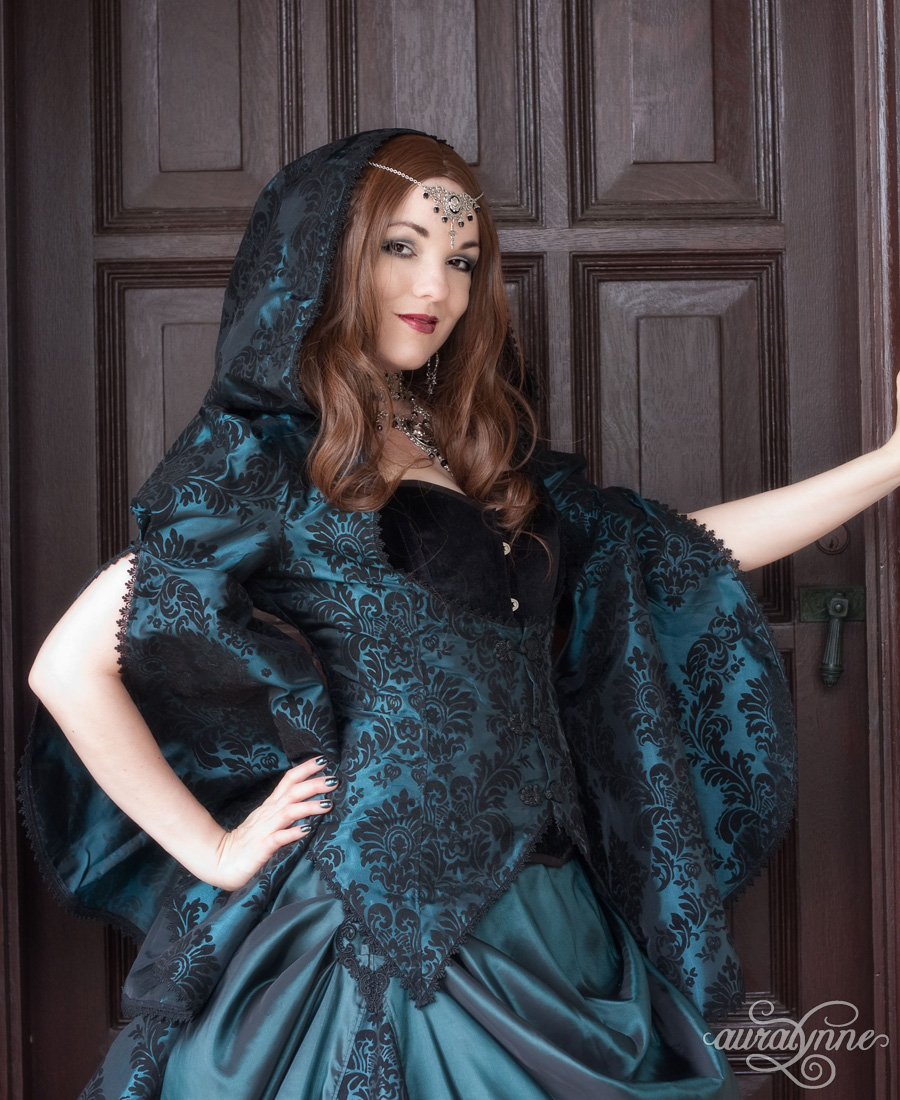 I paired the jacket with my newest skirt design – inspired by a blend of Medieval, Victorian, and Rococco styles.
When I make this Medieval wedding dress custom to measure, I'll recommend that we switch to a single point in front on the jacket – like this one. There are beautiful Venice lace appliques at each hip, and they are all but hidden by the front of the dress jacket.
Do you like the forest green in the photos, or would you want this wedding dress in a different color? I can craft it in a lot of gorgeous shades – burgundy, all-black, brown, purple, and more.
This one-of-a-kind fairy tale wedding dress is posted for sale here.
And as always, jewelry by my sister, Vixen's Delight.