Metallic fabrics… are utterly gorgeous, but an utter pain in the butt to work with!
So although I made this dress (and a black one just like it) a very long time ago, I've been holding off putting it for sale.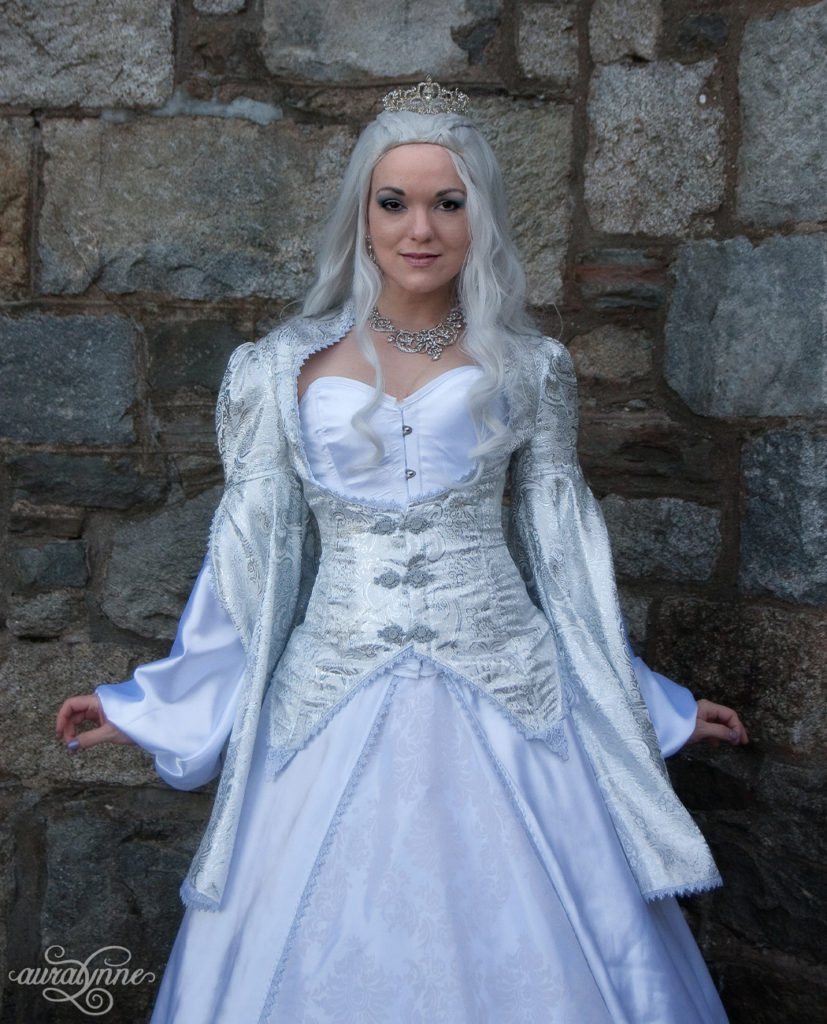 These photos are from an event I attended way back in 2017. It was the "Emerald City" festival – Wizard of Oz themed, with a touch of inspiration from the the Emerald City show.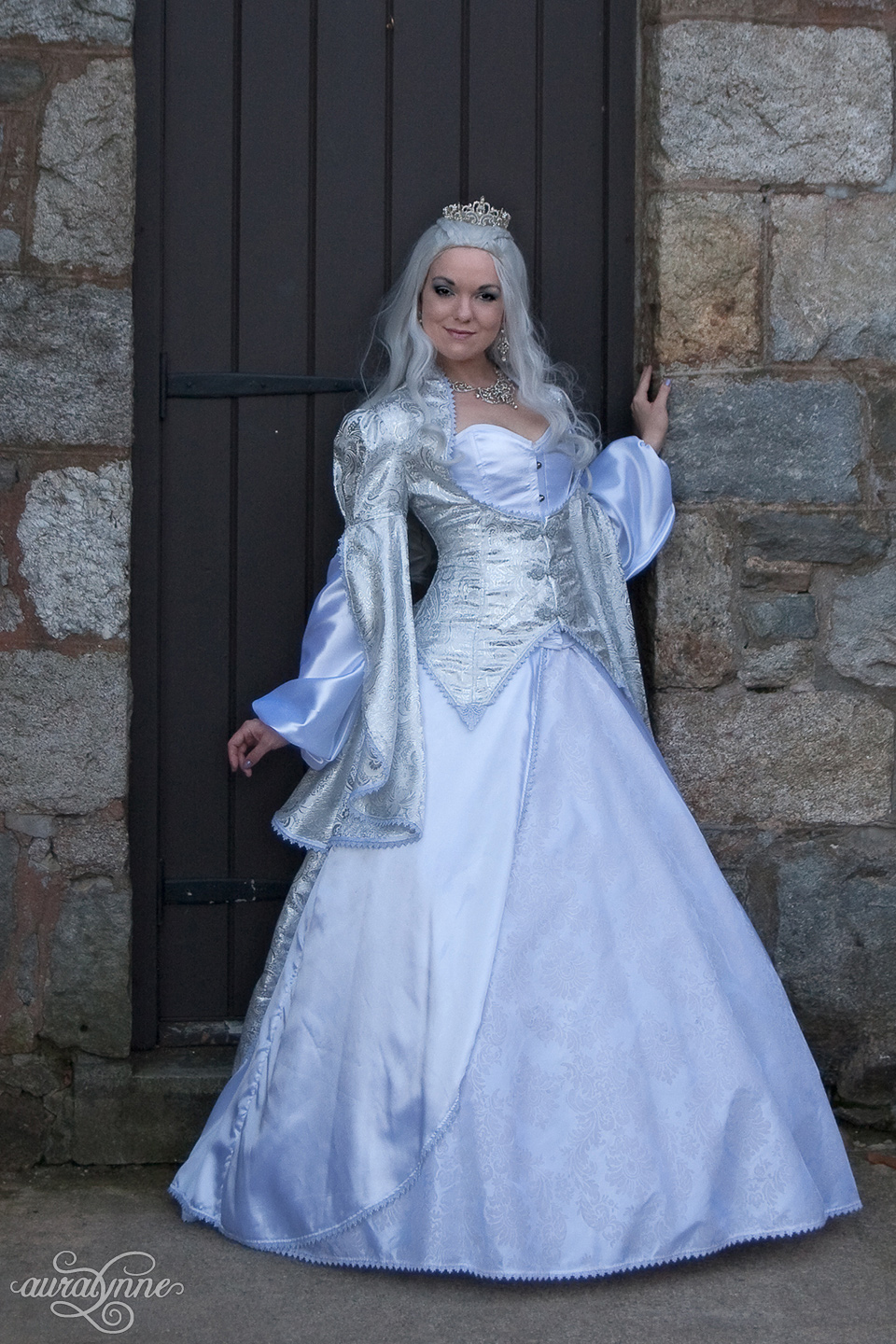 I wore this look as my own version of Glinda the White witch. It was quite the fun cosplay!