I'm late.  I'm LATE!
…Literally.  The photos of this White Rabbit costume are from last year!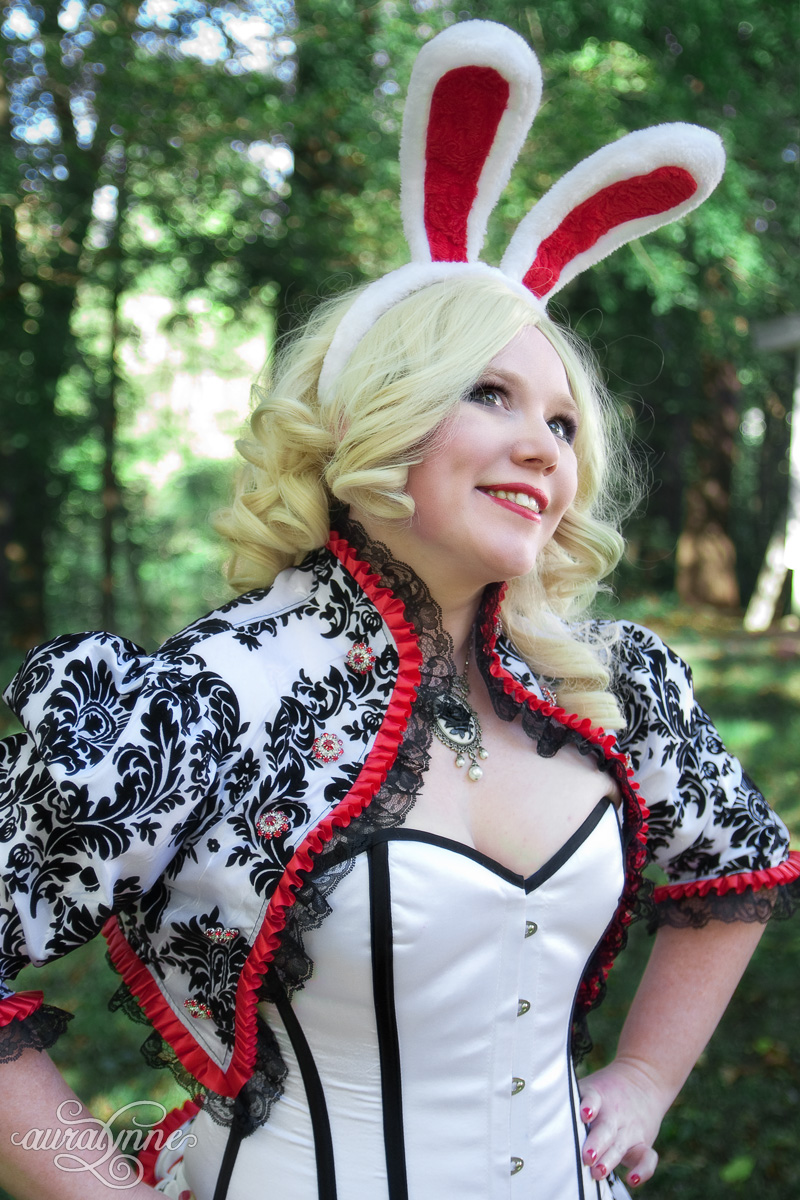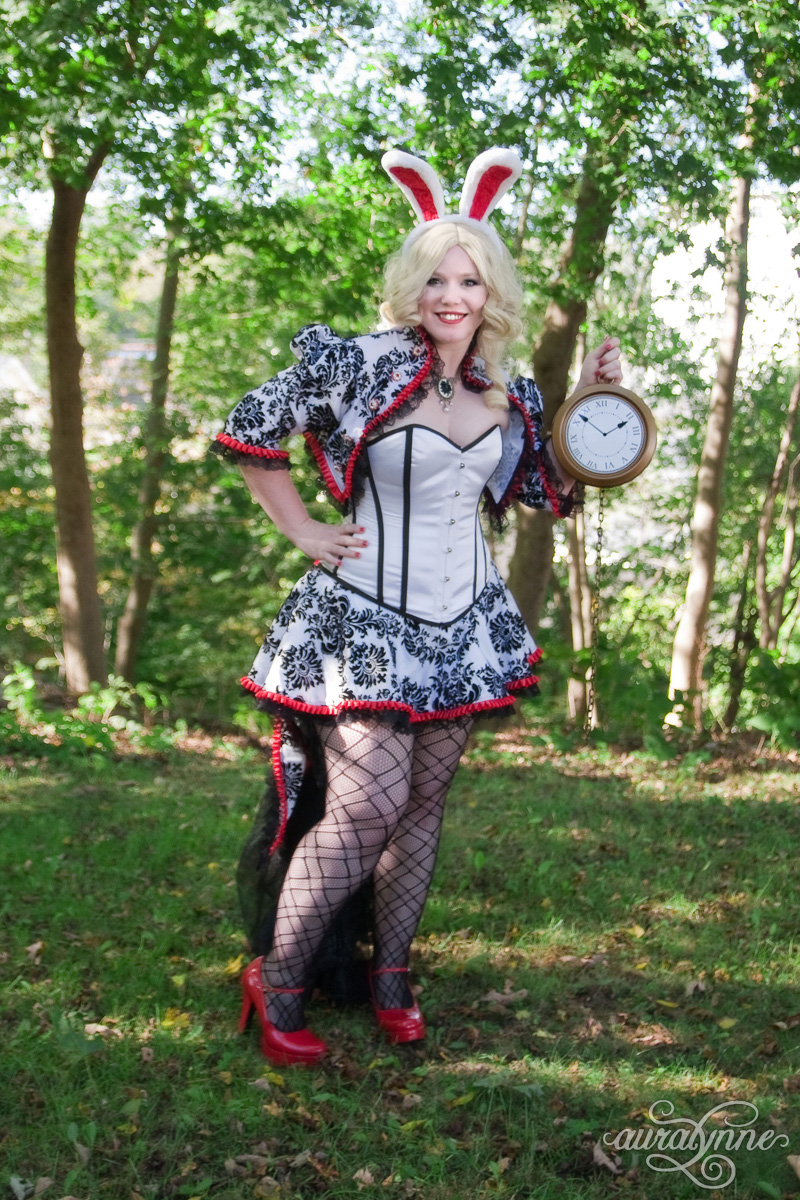 This was a special request from a customer for an Alice in Wonderland cosplay.  She wanted a cutesy steampunk white rabbit, with a hint of burlesque.
The ears were upcycled from some nice ones I found in a costume store.  Thankfully, it was early fall, and Halloween costumes and accessories were starting to appear in stores.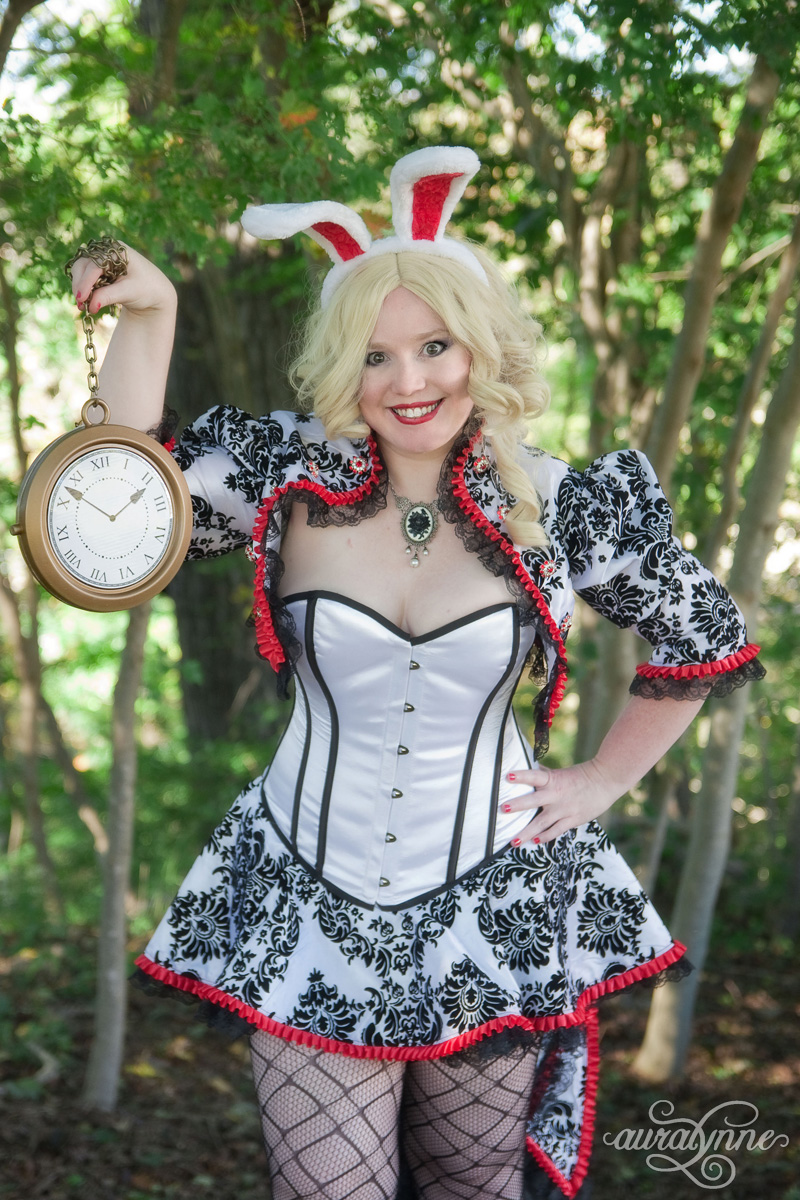 Would you like to own this White Rabbit Halloween Costume?  I offer it custom made in my store.