It's time for my next Alice in Wonderland character costume.  Drumroll please… the Cheshire Cat!
I frigging LOVE wearing this Cheshire Cat costume.  Lol.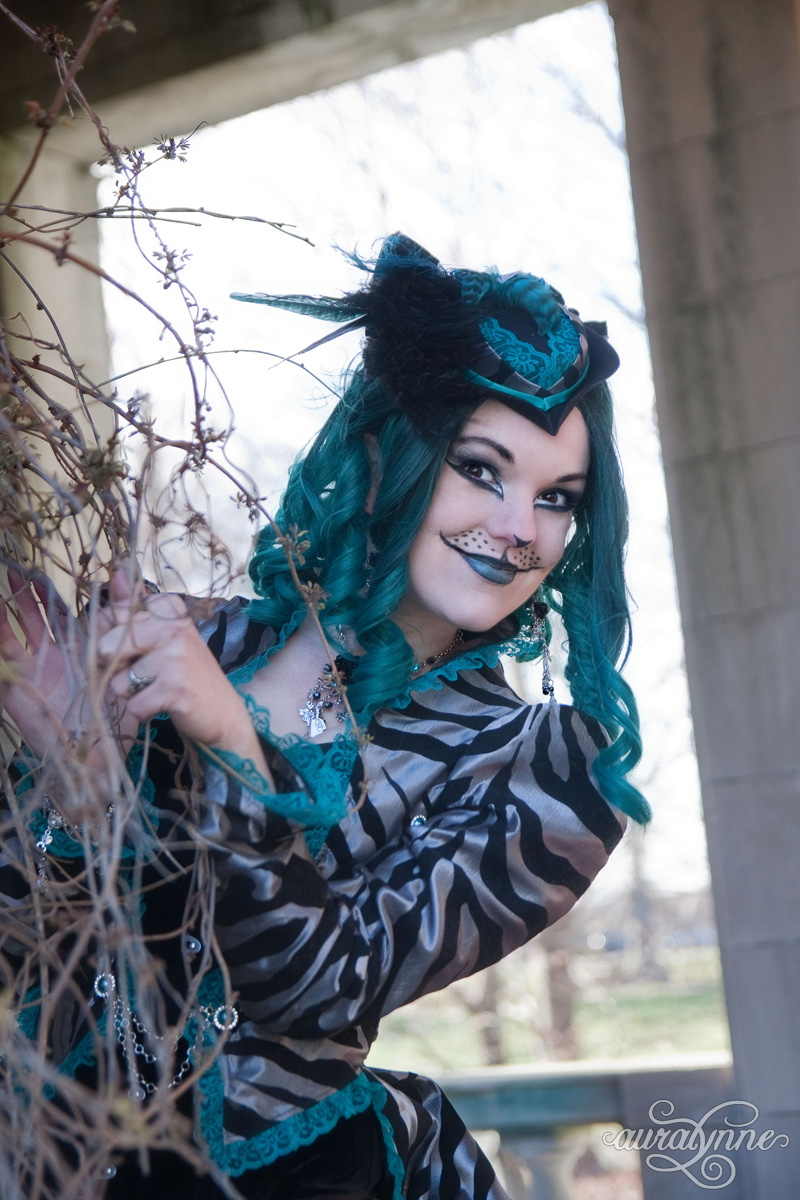 As you can probably see, I was inspired by the Tim Burton version of the Cheshire Cat for the colors of the outfit.  The rest of it is straight from my imagination!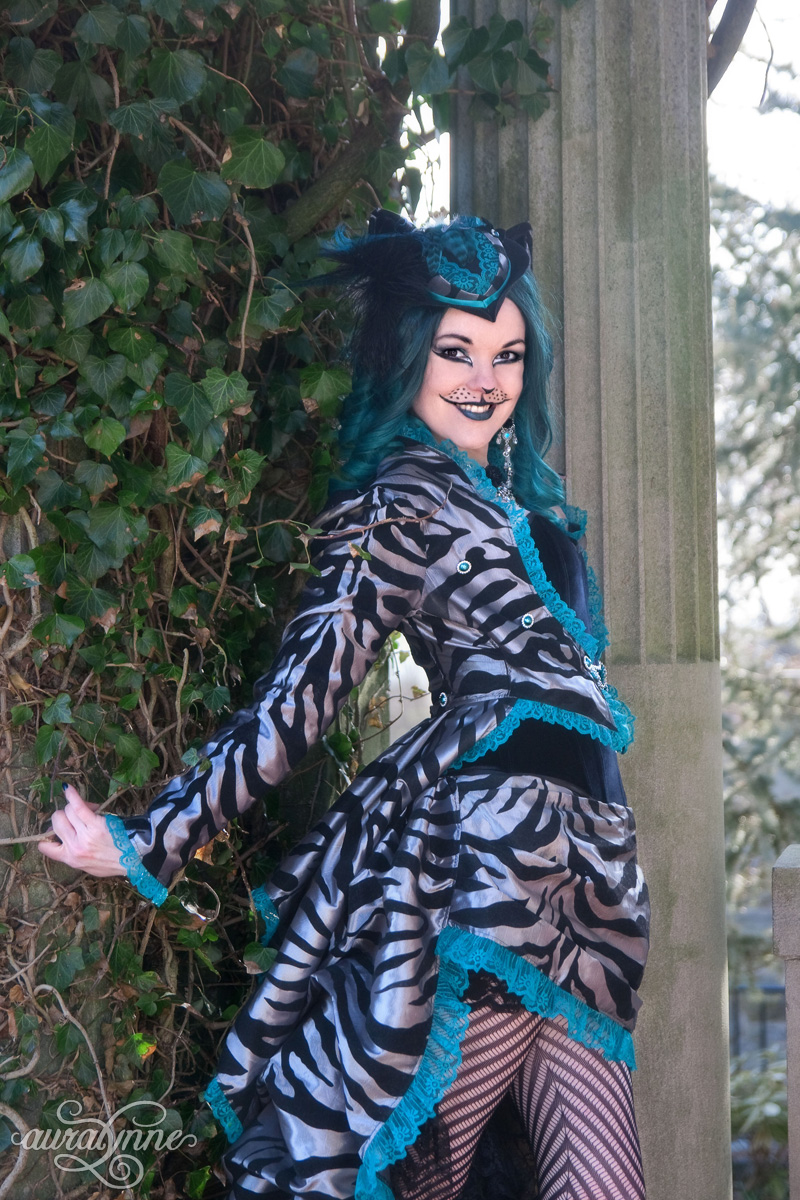 Do you like my Cheshire Cat ears?  I made a tutorial you can follow to make your own DIY pair.  And I offer them made to match the costume if you purchase one from me.  🙂
The Cheshire Cat themed jewelry I'm wearing in these photos is by my sister.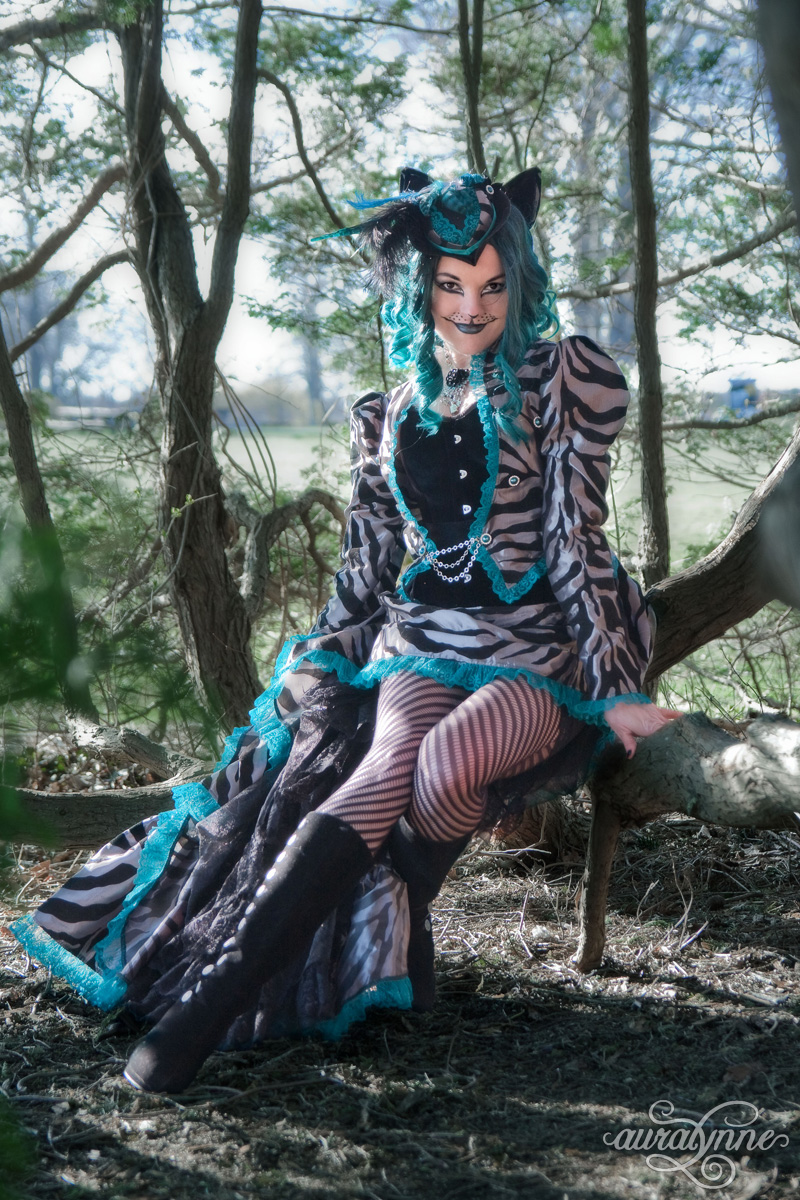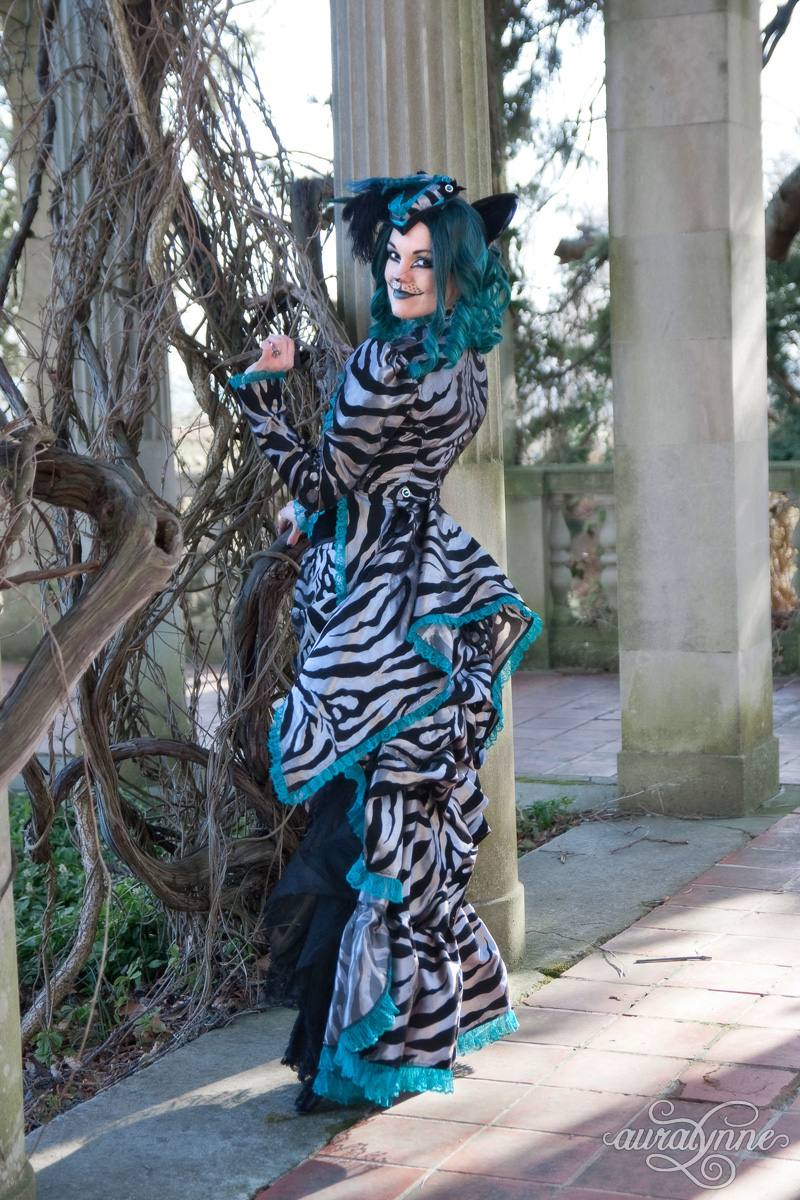 This is one of several deluxe Alice in Wonderland costumes that I make.  You can see them all here.
SaveSave