Do you like hoods? I love them – and up to this point, I have made far too few of them, lol!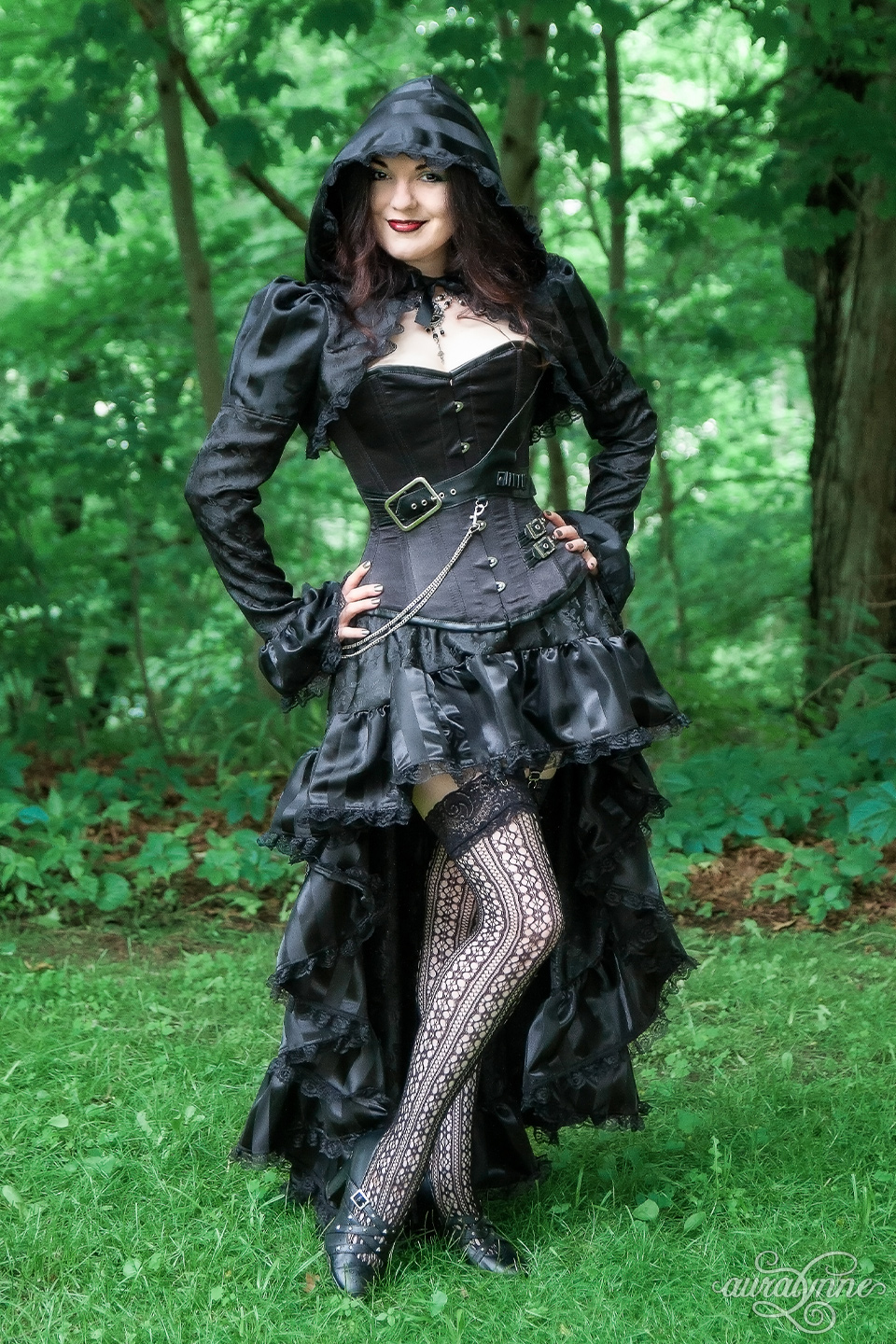 You probably recognize parts of this dress. This is my "Belladonna" skirt – which I designed and first made waaaaaaay back in 2013. It was my first ever Steampunk clothing design!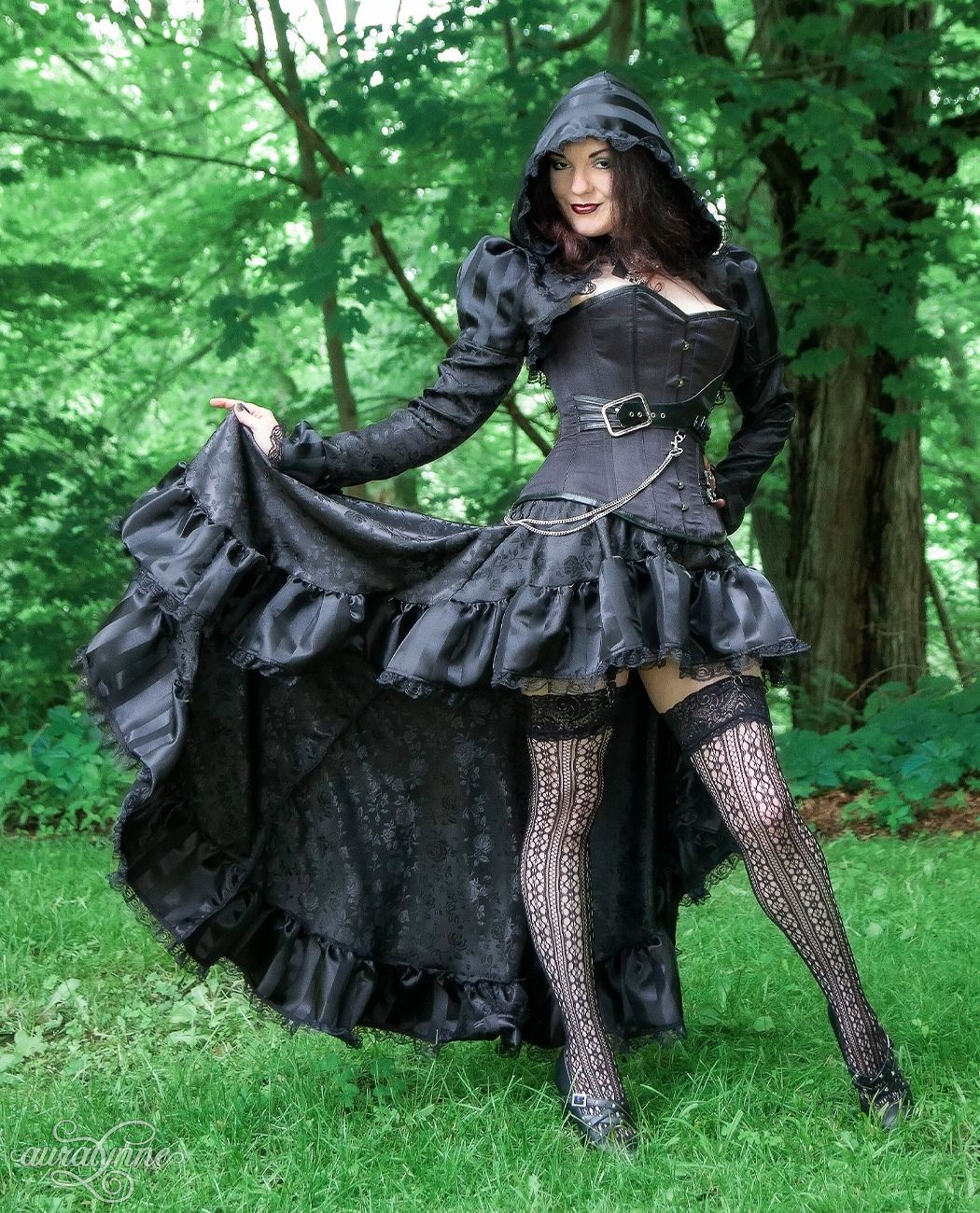 Since then, it's been my alltime most popular skirt. I've always offered a short-sleeved Gothic Victorian shrug to match it – but I've been trying to design and make a wider variety of styles this year.
So here is my "Steampunk Huntress" costume!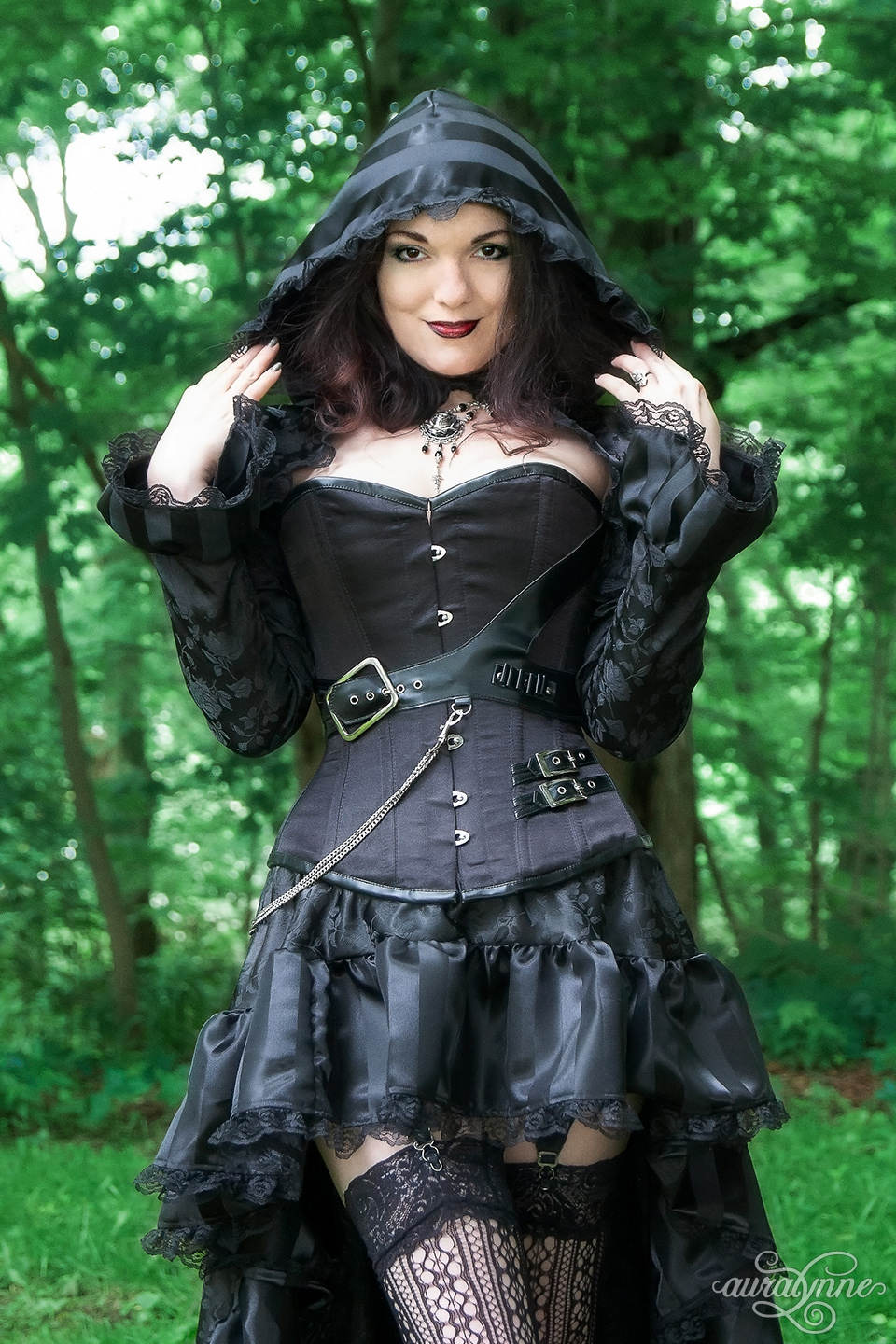 If I made this hooded shrug as part of my regular line, I'd make two small changes. The first would be invisible!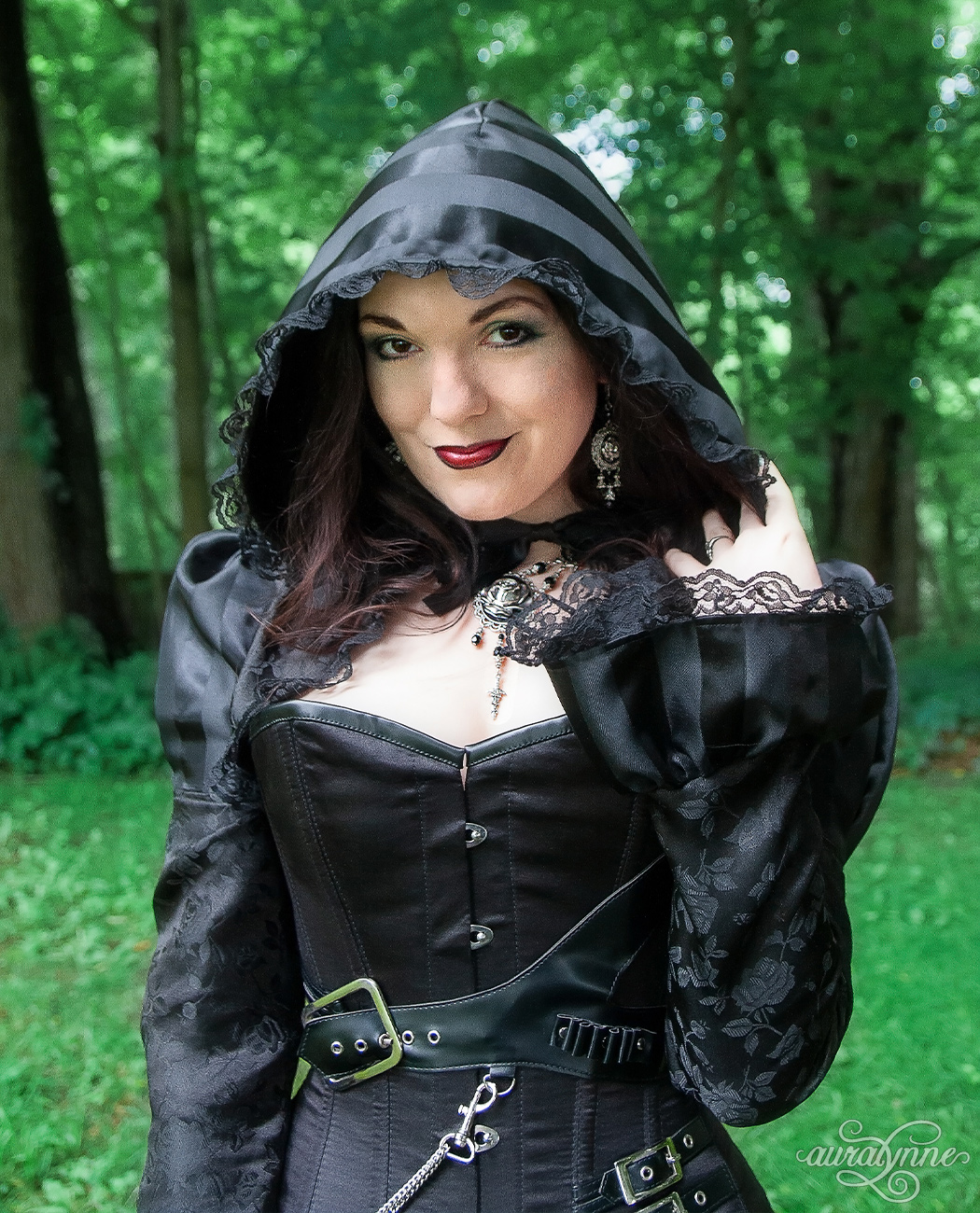 You know how hoods like to slide off your head? Unless a hood is lined with velvet or suede, it does this. In the middle of this year, I had an epic idea to fix this. All my future hoods will be trimmed, on the inside, with a bit of black velvet ribbon. The velvet gives the hood just a bit of grip – so it won't slip off.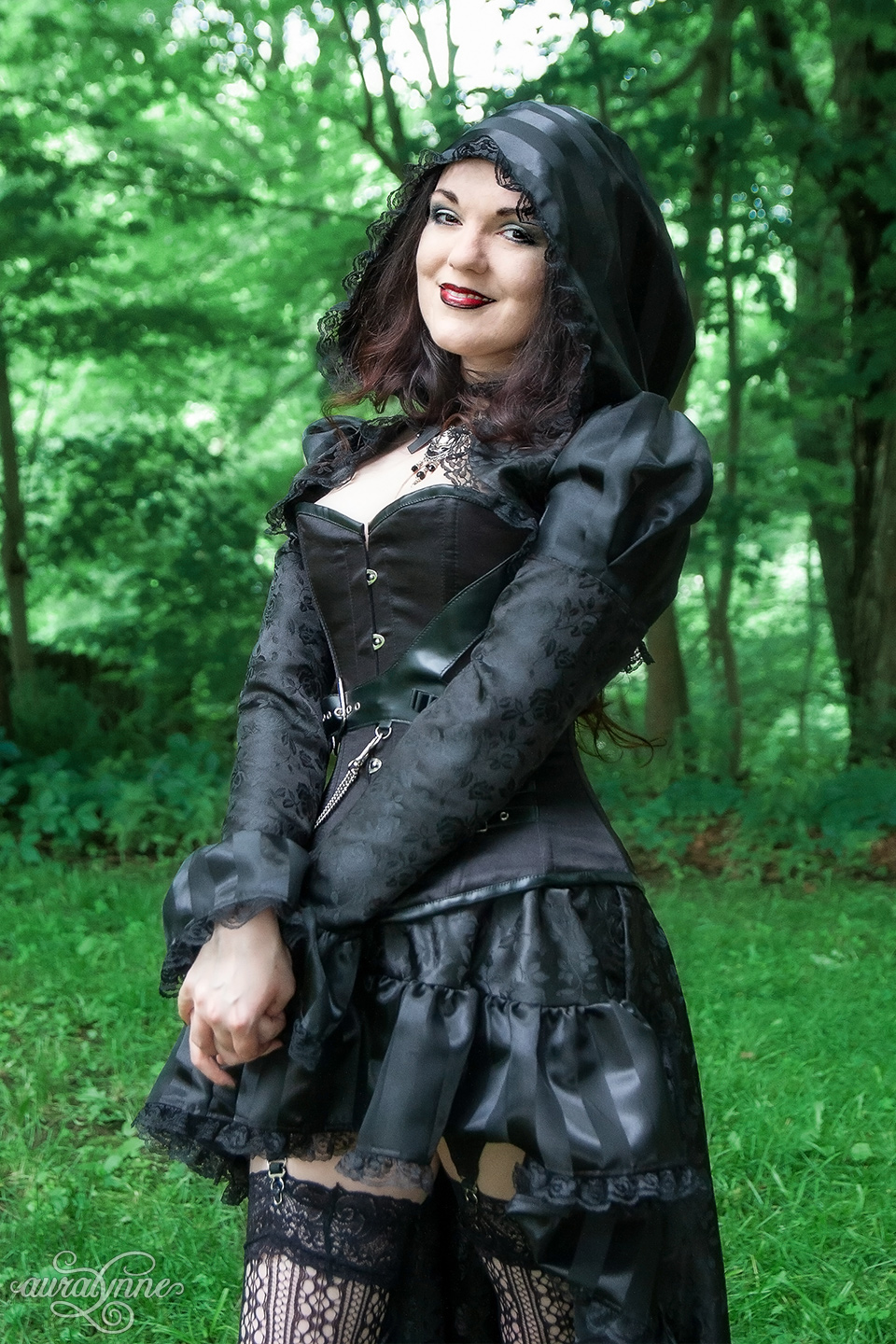 The second change would be in the sleeves. I like the way the ones in these photos look – but I think they would be just as cute if I made the shoulder and arm from one piece of fabric (the black rose jacquard). I would still do the striped ruffle at the bottom, and the sleeves would take much less time (and thus be cheaper) made this way.
I made just one bolero like this, in size Small. It's posted for sale here (in my Etsy shop.) Then the rest of the costume is posted here.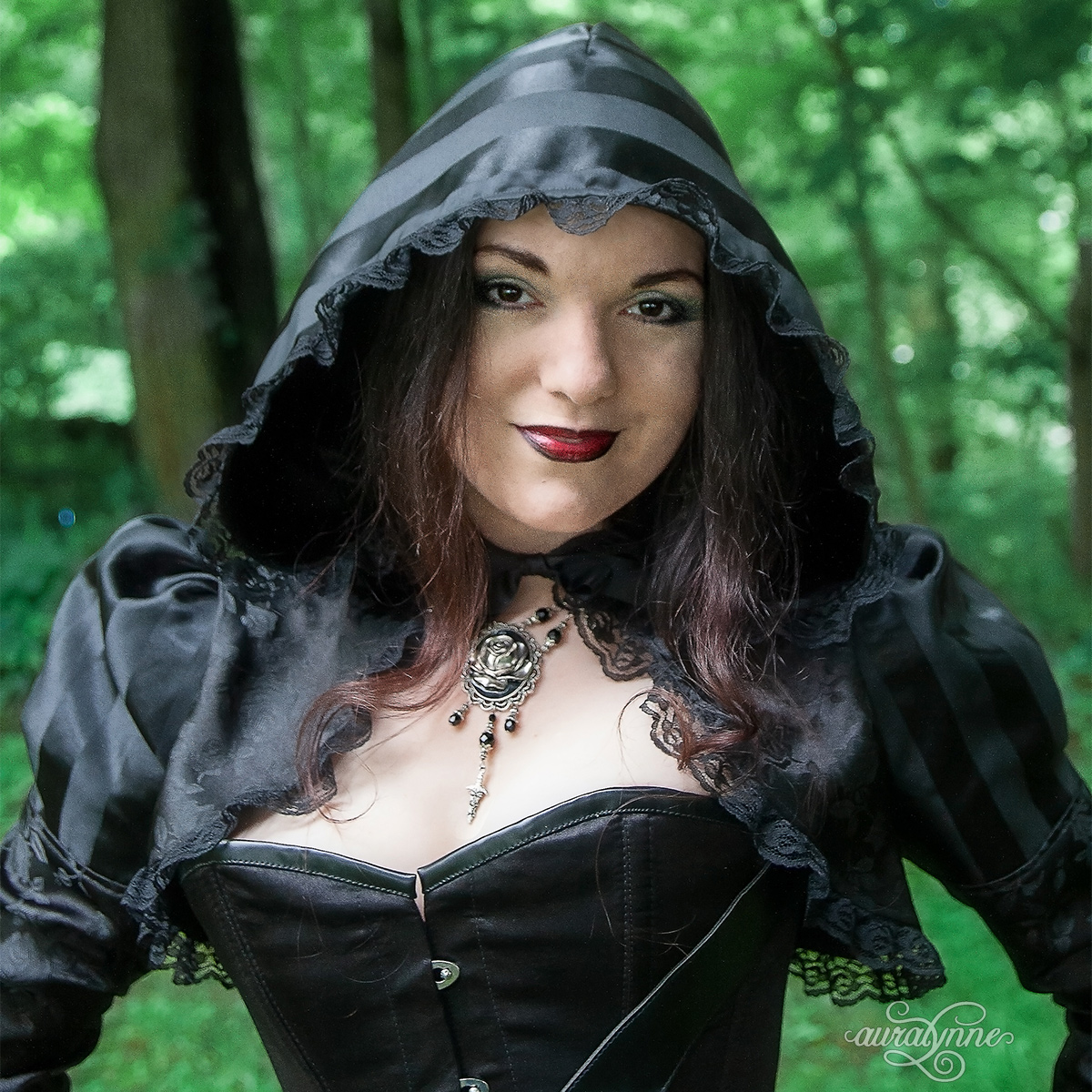 Thanks for reading!