What is a corset? Nowadays the word refers to a whole bunch of things – including girdles (Corset purists feel free to gasp and look offended with me!) and bustiers. When I talk corsets, I mean "real" corsets, or the historical definition of a corset:
Corset (noun): a close-fitting undergarment, stiffened with whalebone or similar material and often capable of being tightened by lacing, enclosing the trunk: worn, especially by women, to shape and support the body; stays.
I'm writing a series of posts on corsets. I have rather a lot to share on the subject! Lol I come from a making-ball-gowns-out-of-curtains type background – so my first experience with corsets came from spending a VERY long time drooling over them, dreaming of owning one, researching how I could make one without being able to afford the proper boning and fabric, and attempting to (multiple times) from the wrong materials!
Now with what I do for a living, I wear at least 20 new corsets each year for photoshoots! And despite getting to lace up so regularly into all the new pretties, I don't think my obsession has died. I LOVE corsets.
This is going to be an 8 part series. When I post each new part, I'll come back here and update the link!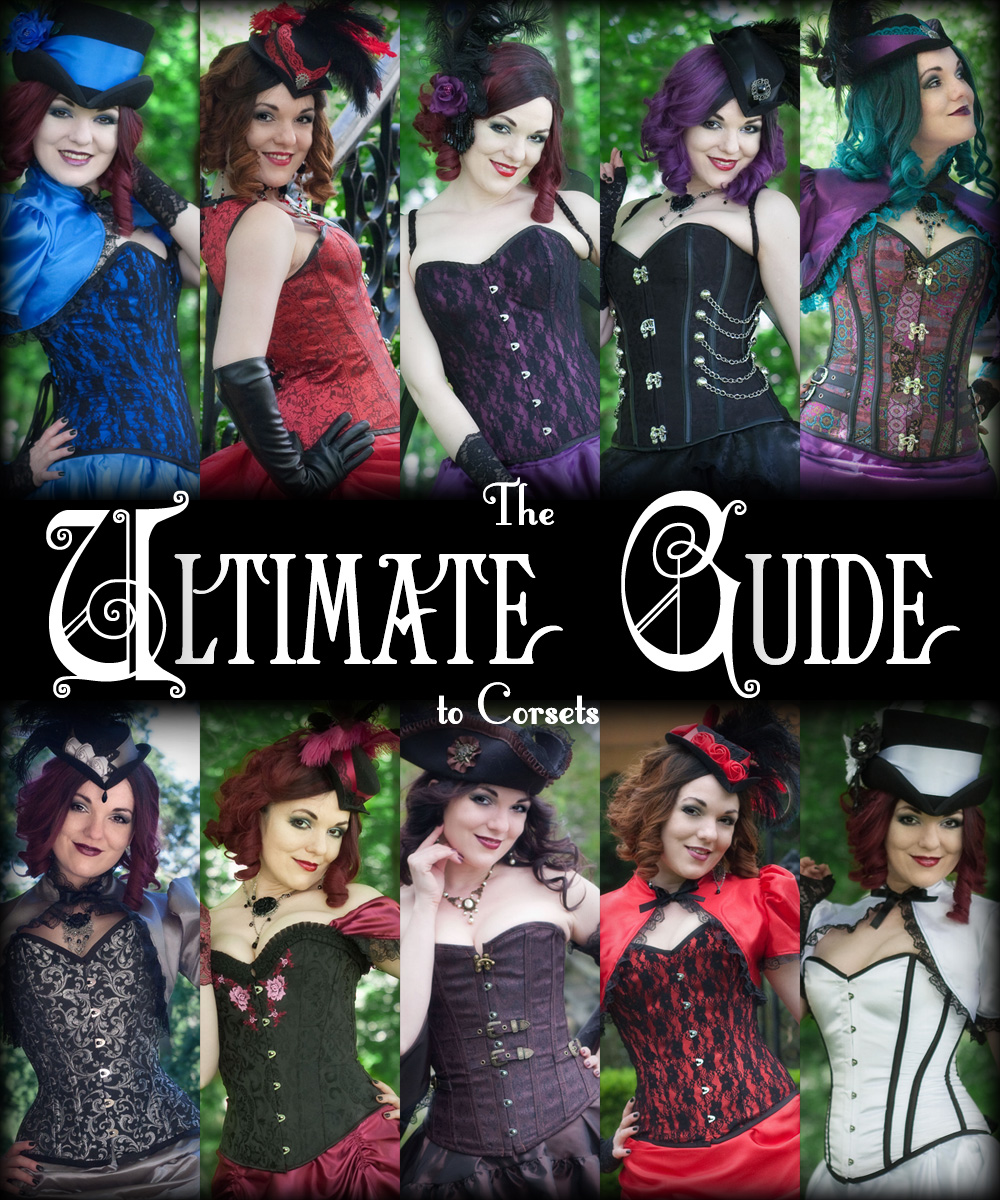 And here are the parts!
Part 6: Find your Perfect Corset Size
Part 7: Wear a Corset Comfortably