I grew up in a hick-town part of central Florida, and I've always loved to hop on the road and have an adventure! In my late teens I discovered that Miami was THE place to go to find some seriously amazing shopping. I'm talking flea markets full of the most ridiculously cute clothes imported from South American countries – all affordable on an after-school-job budget.
My sister and I started to make a trip down to Miami once each year to restock our wardrobe. And we discovered Brazilian jeans. Brazilian jeans are amazing – with a fit that is utterly addictive. They are butt-hugging, hip-enhancing, comfortable perfection!
When I moved to New England as an adult, I discovered that they don't exist up here! And eventually, all my pairs were wearing out. I hate the way regular pants fit in the store. They always feel like they are trying to ride down my butt in back – and then the front has the exact opposite problem – with this weird fold that makes me look like I'm packing something…
I pulled out several pairs of my Brazilian jeans, and compared them to a pair of regular pants to analyze what makes them fit so well. Then I worked on developing my pants pattern. I tweaked it until it felt utterly perfect (actually more comfortable than my Brazilian jeans).
Then I drafted other sizes in the pattern, made more pairs, and tried them out on my friends and family – who loved them! Several even refused to ever buy pants in the store again. They looked amazing on every one – in every size – but were so comfortable that everyone felt like they were wearing yoga or pajama pants.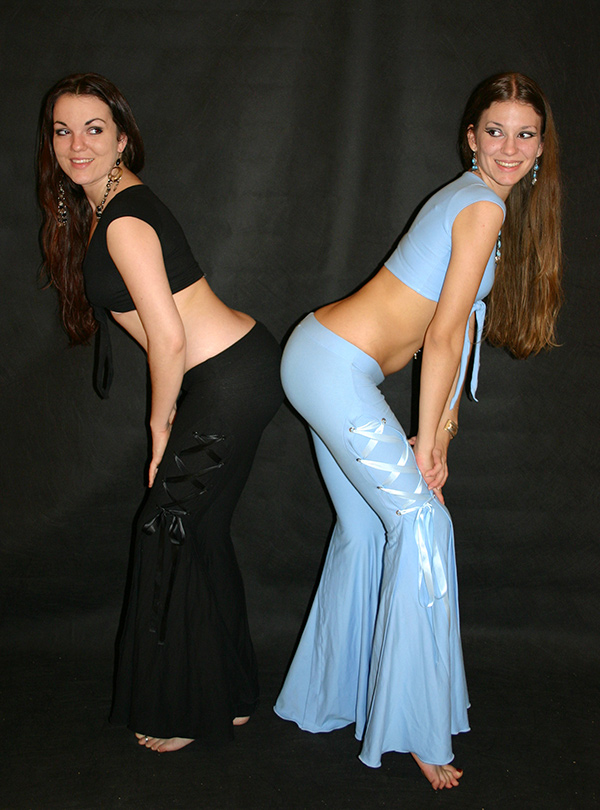 Pants used to be my most popular item!  I made them to-measure, so they'd be the perfect length for each customer.  In 2009, I designed my garter shorts.  In the beginning, they looked like this: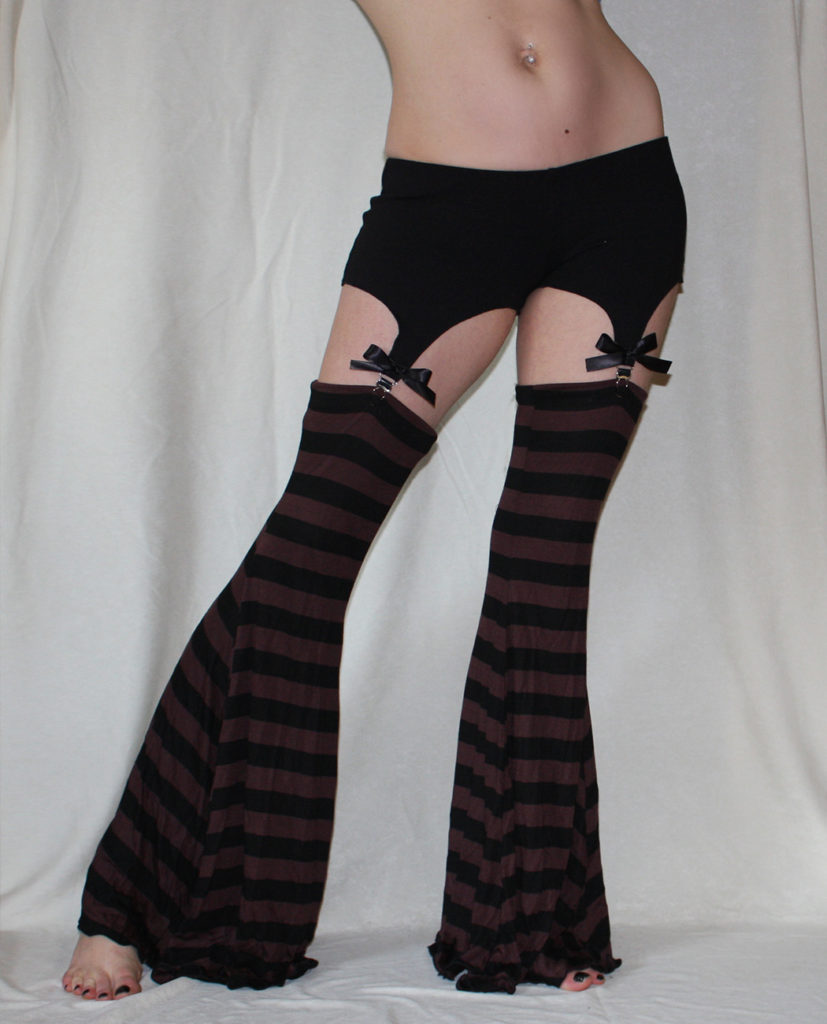 When I transitioned to making Steampunk, Victorian, and Fantasy costumes in 2013, I wound up discontinuing my pants, along with most of the belly dance themed items I was making back then. But garter shorts had to stay – after all, they are the perfect piece to complete so many costumes!
Over the years, I've toyed with the thought of offering my pants for sale again. There's this Saturday-night effect I find at festivals – lol it's what happens after you spend a half day on Friday, then a full day on Saturday all trussed up in corset, bustle, and possibly even wig and hoop skirt. Saturday night comes around, and you start thinking "get this stuff off me!" but you still want to be cute, because duh! It's a festival…
If I were to take all of my best ideas from back in my belly-dance-designer days – I'm talking sparkly, stretchy fabrics, metallics, glitter, possibly even some LED's… Then I'd combine them with today's ideas – and wind up with epic flare pants with lace insets, shrugs and tops with long flowy sleeves, and slightly more danceable versions of things from my current designs. It would wind up being this incredibly fun blend of Rave, Steampunk, Fantasy, and Belly Dance, and it would be uber comfortable to wear, and I WANT it, lol.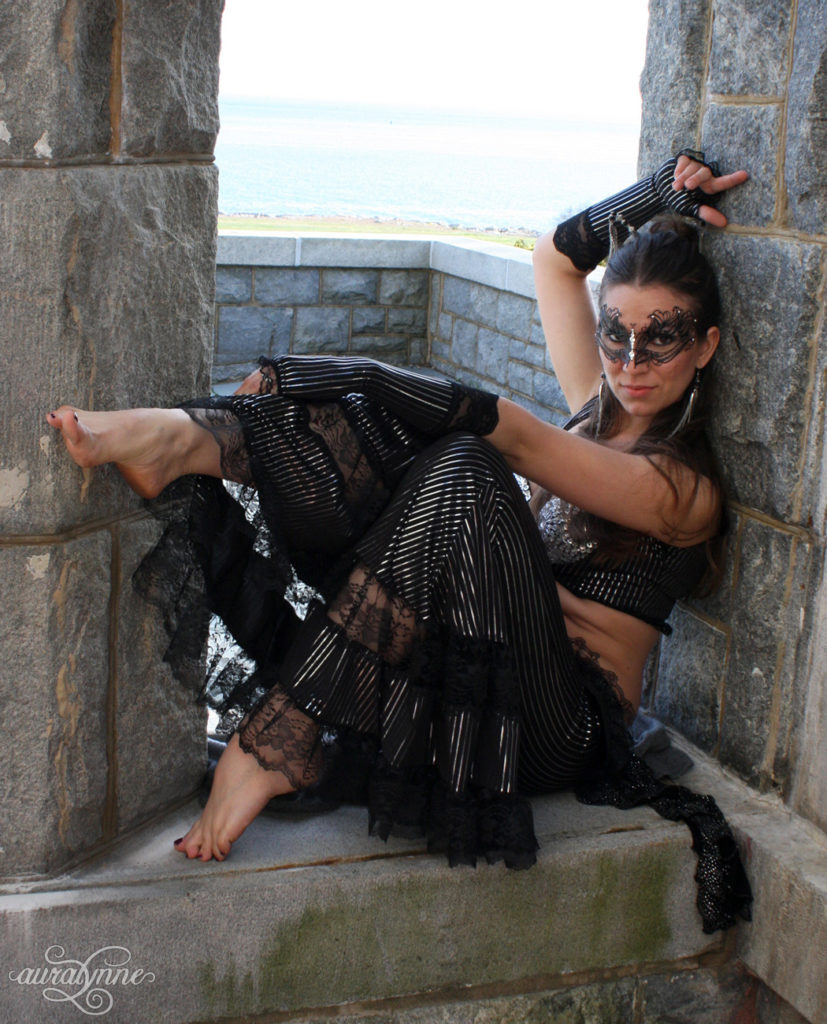 The idea's been in the back of my head for a while – but I've held off because I'm not sure if it will be popular! Also, these days, I no longer have the figure to take uncorseted photos. 😛 So I'd need to coordinate my ideas with local models – possibly find a studio I can rent for the day to be able to take the photos. I'm hoping to make this idea a reality in time for a show I'm attending next February.
If you'd like to see it happen – drop me a line, and tell me I should get my butt moving! 😉