It's way past Halloween right now, but for me, I suppose every day is Halloween!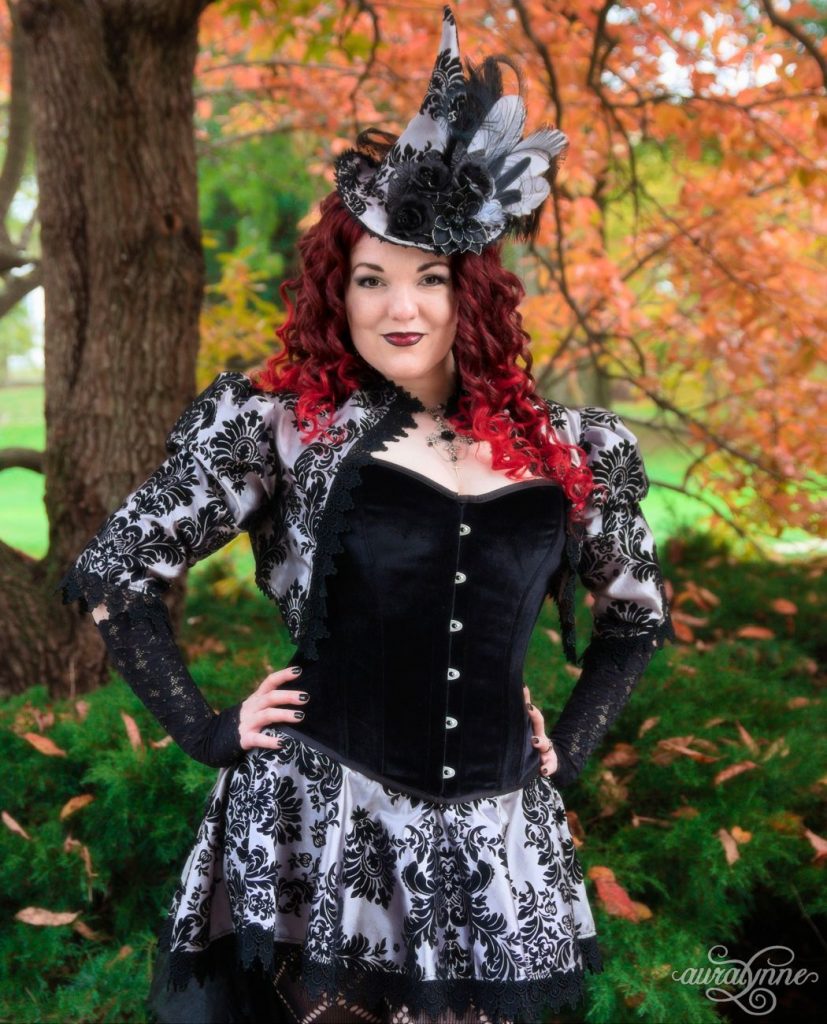 Every year the fall leaves turn these gorgeous colors, but it happens to coincide with Halloween season, which is the time when all good costume designers become permanently attached to their sewing machines! In 2020, I thought I had the best idea ever. Lol. I did a photoshoot quick-like-bunny right as the leaves turned.
The plan was to sit on the photos for nearly a whole year and then start on them in time to share them all before Halloween 2021. But… I sat on them a bit too long. So here I am, actually sharing them in January 2022!
This is a discontinued design, made to test a couple of new patterns that didn't quite make it into my regular line. The final version of the shrug is very similar, but the skirt is no longer available. I could offer a similar dress custom made – but I'd probably pair it with a "Vintage Diva" skirt instead.
How about that cute hat? I love those 3/4 size Victorian tilt hats, and I had the idea to make a witch hat version one year! It's completely one of a kind, and still available in my shop (as of the time of posting this).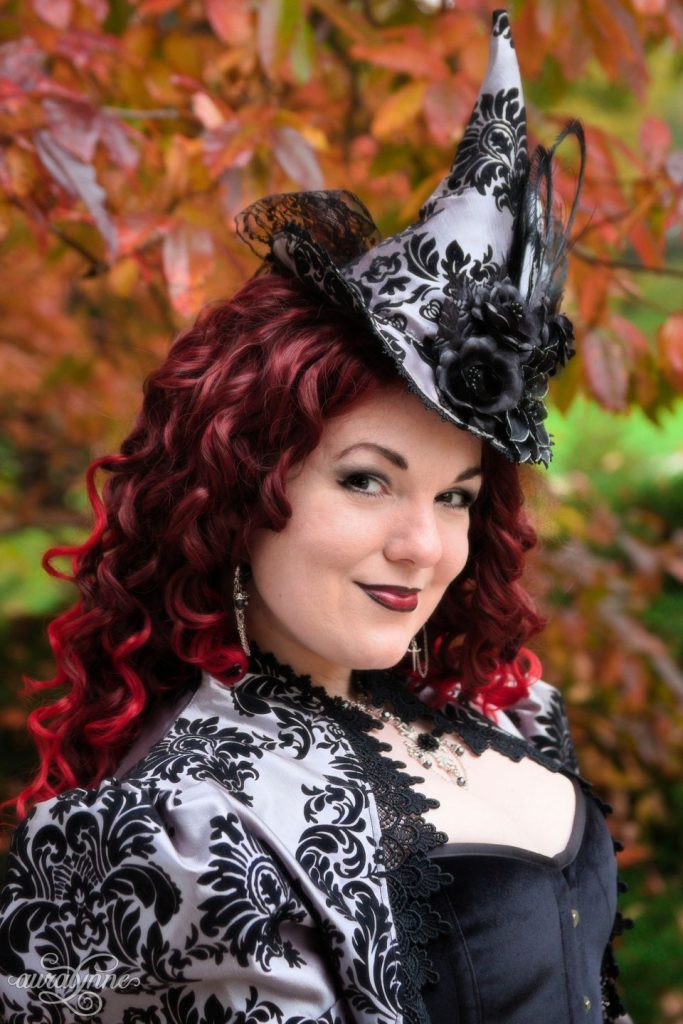 My designs are really flattering – but you might be able to tell I've gained a size worth of weight over the pandemic! The good news is, my photoshoot samples are now size Medium instead of Small, and I'm pretty sure that means they will fit more people!
This one-of-a-kind dress is posted for sale here. If you like it, and it will fit you, please don't miss out!
As always, I'm wearing this with some lovely jewelry made by my sister, Fantastical Treasures. This piece is called "Vampiress".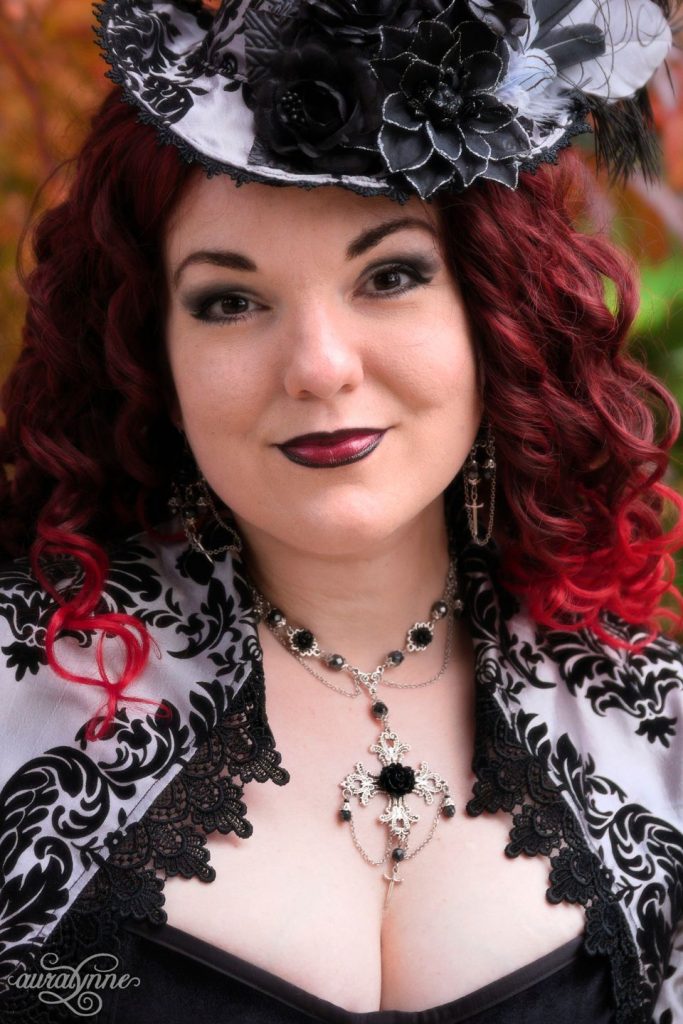 I wanted to do a fall shoot in 2021 and save them for 2022 (with a better release schedule this time) but I failed to get out there again while the leaves were pretty! Ah well, I guess there's another chance this year. Now I just have to decide what shall I wear?