2020 was not the year for photoshoots! Lol, it was not the year for a lot of things, for most of us… On this day, my sister and I met intending to take photos of 4 different looks, but we found that all of the beautiful spaces that are typically empty mid-week were full of people!
Luckily, however, those people seemed to prefer the more outdoorsy spaces at Roger Williams Park, and the huge wraparound porch at the historic casino building was empty. So it worked great to get these pictures of my "Steampunk Noir" Steam-goth wedding dress design.
There's a joke we steampunks like to make – we say "Steampunk is what happened when Goths grew up and discovered the color sepia." Lol I love steampunk, but I haven't outgrown my Goth quite enough to design too many things in shades of brown!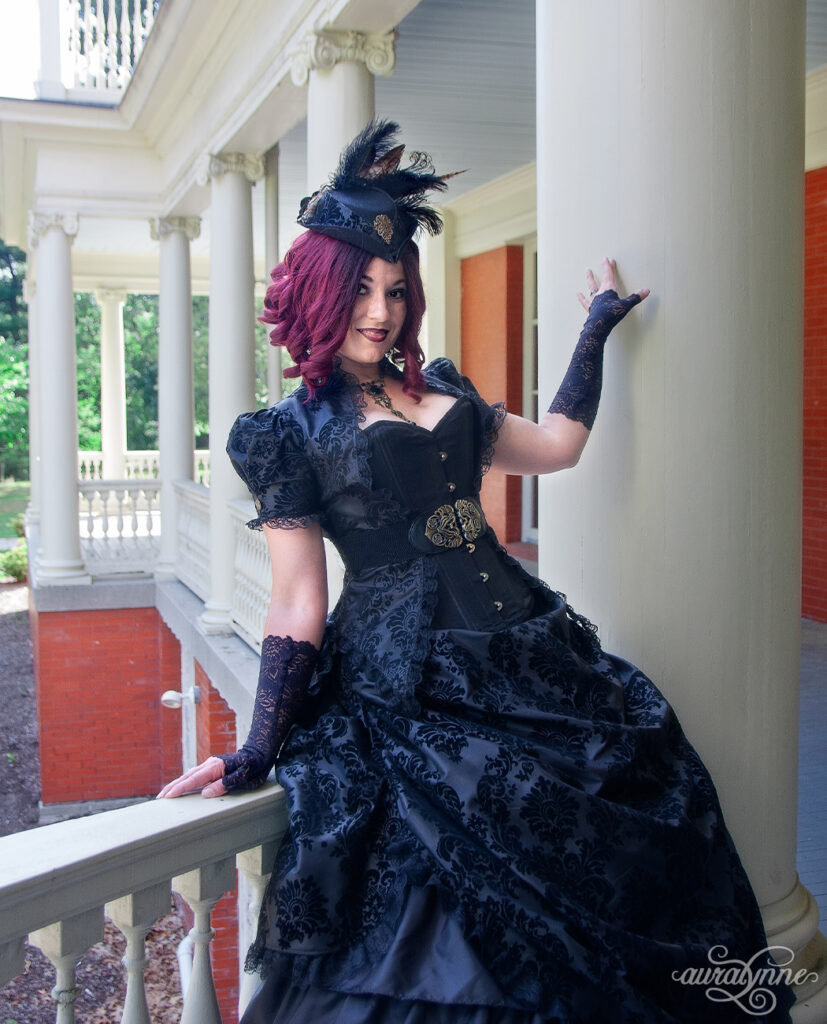 With this design, I thought it would be fun to play on the connections between the worlds of Gothic and Steampunk. There is definitely a lot of crossover between the two!
My sister is modeling the gown in these photos. She makes jewelry, and she always picks a piece that coordinates quite nicely with my clothing designs.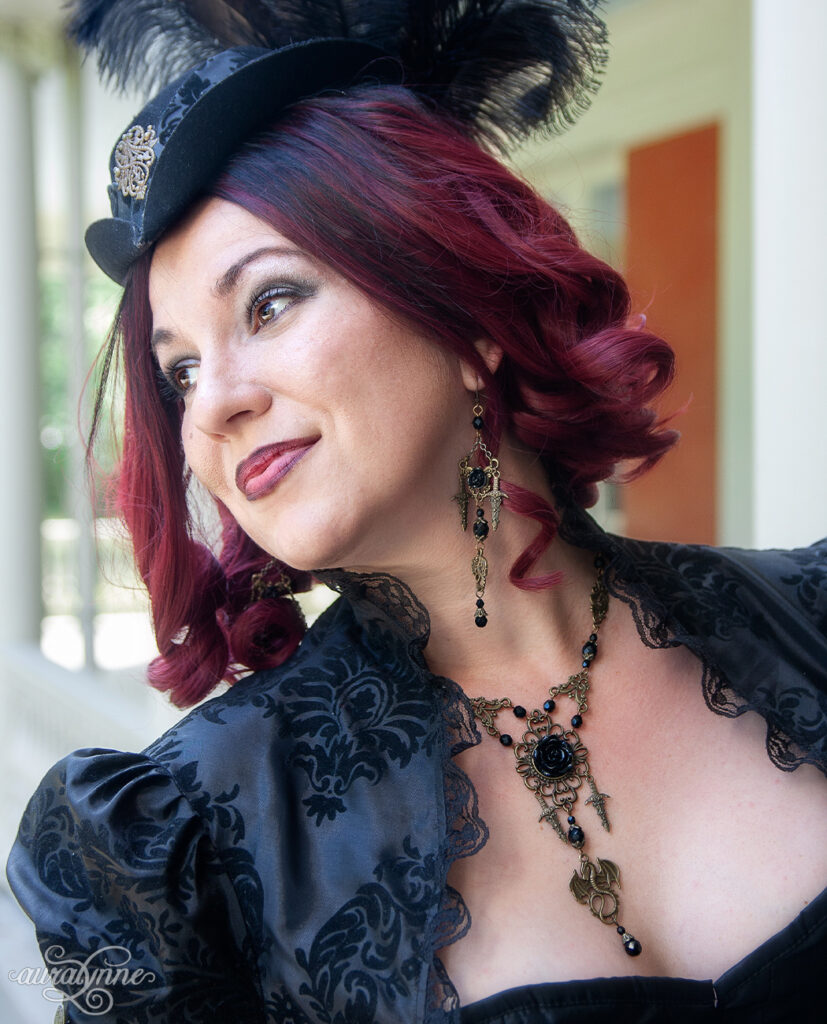 I absolutely love dragons. How about you?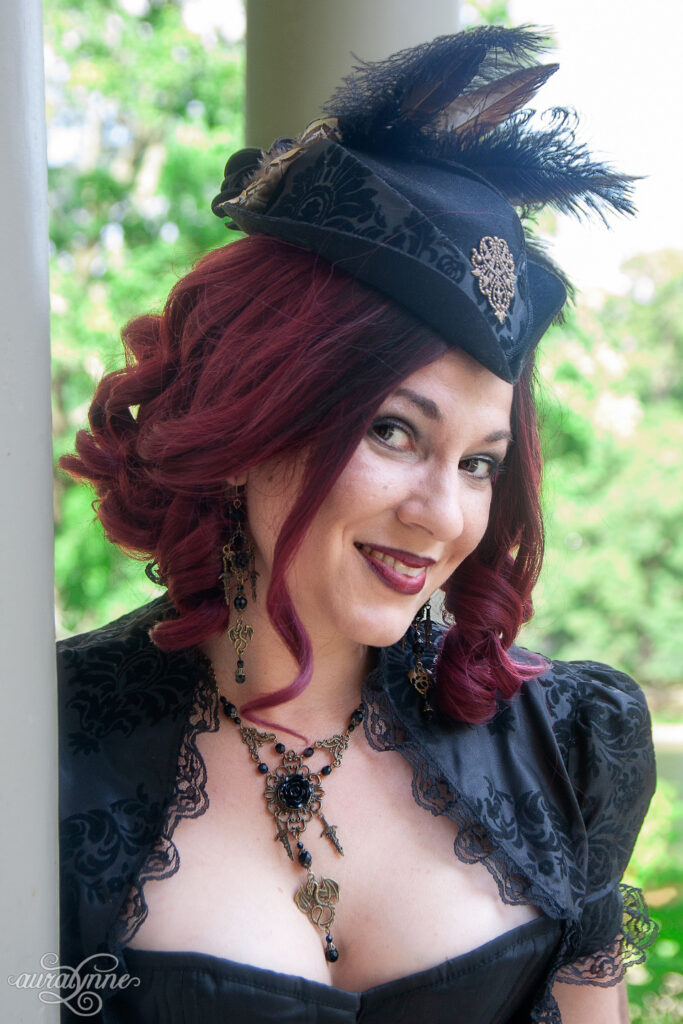 Every time we do a photoshoot, we intend to take a picture with a big smile, in case one of us wants it to go along with a super happy saying for one of our social media accounts. Typically we forget when we're actually at the shoot. This time, we remembered, however!
I do focus on the front of my designs a bit more than the back, but it is important to me that they be very cute from the back too! "Steampunk Noir" is no exception to this rule.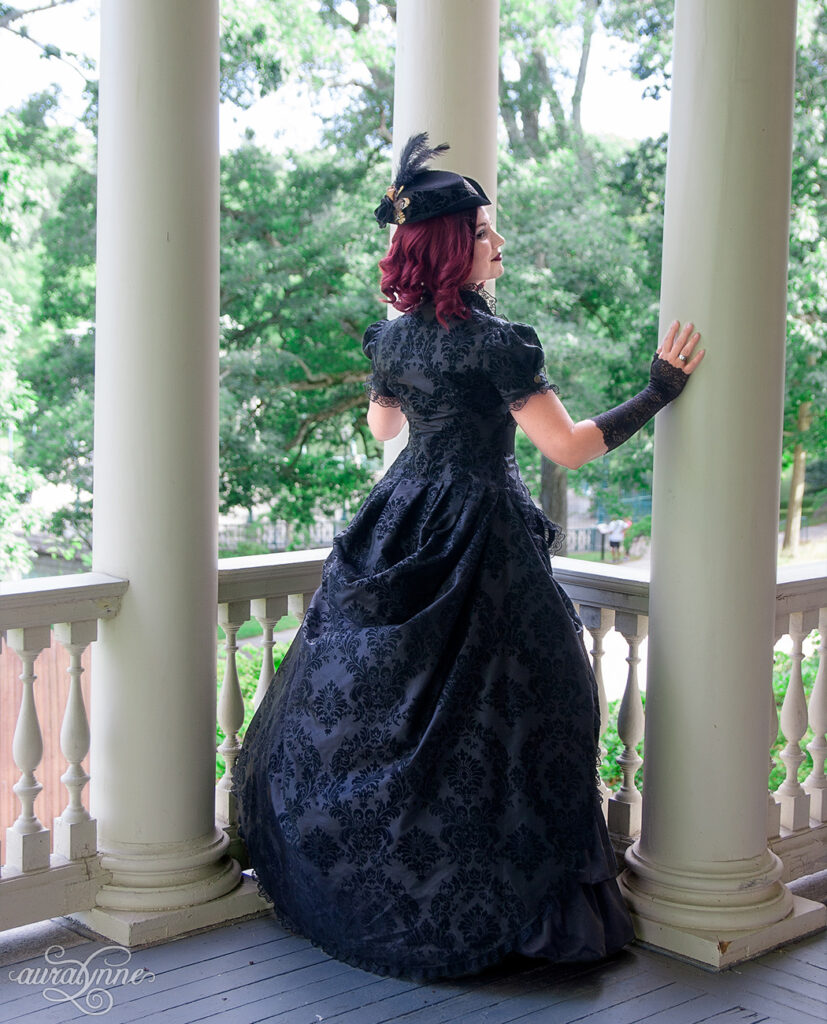 One of the more fun things about wearing a hoopskirt, is how it's possible to pose sitting on the ground, princess style. The front steps of the casino building worked perfect for this shot!
The dress pictured here is a one-of-a-kind sample made for the photoshoot. If it's still available, it will be listed for sale here.