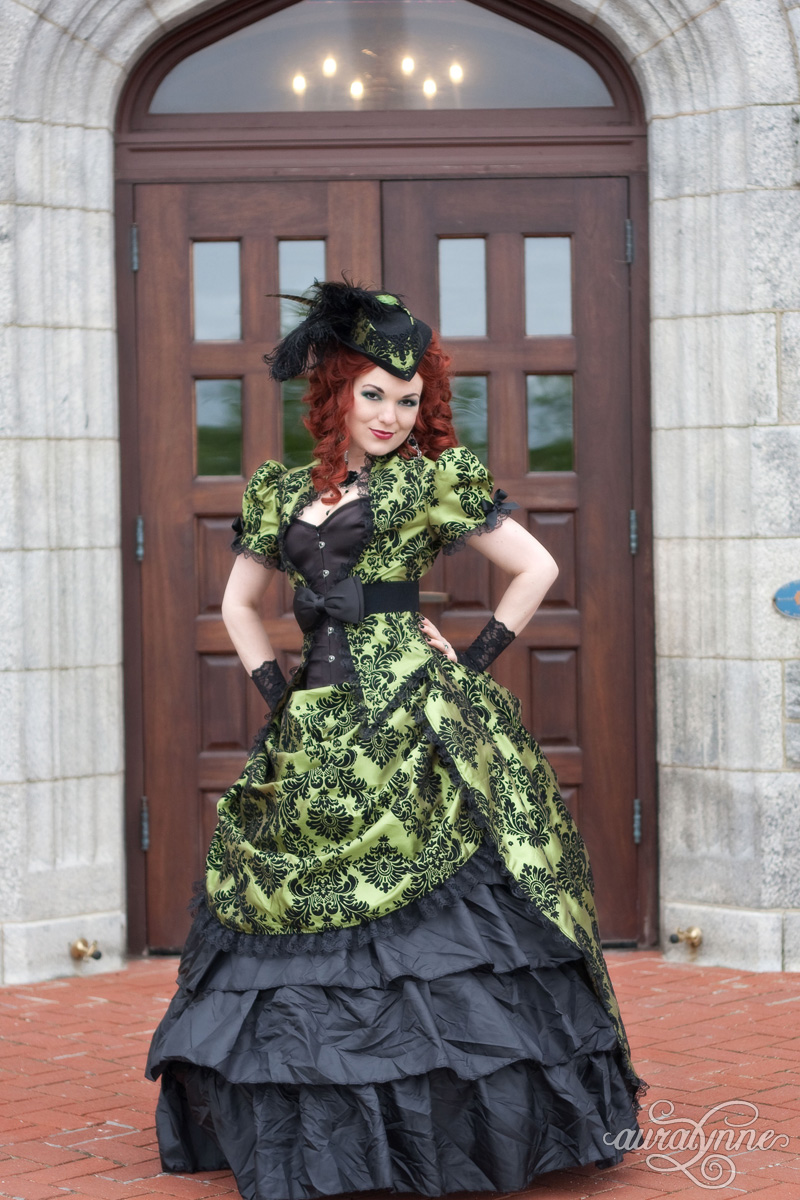 It's a Steampunk wedding dress, with (drumroll please…) a hoop skirt!  I LOVE hoop skirts.  I've been wanting to make dresses with them for a long time now.  I'm excited to finally offer them in my shop!
Of course, no Steampunk ensemble is complete without perfectly matching hat:
It's shaped like a fedora, but small like the hats worn by women in the late 1800's. I can make it to match any one of my handmade wedding gowns.
Would you wear an olive green wedding dress?  I have to confess, it's a color I'm on the fence about.  Although – I have yet to discover a color that doesn't look Gothic-ly delicious when paired with black!  And if you have a bit of red to your hair, wow does olive green make your hair color pop.
I can custom make this wedding dress in lots of other beautiful colors too – dark purple, Burgundy, hunter green, all-black, and more.
If you've been following my designs for a long time, this dress might look familiar to you.  The fancy dress jacket I'm wearing is actually one of my designs from 2015.  I paired it with a new skirt design and the hoop underskirt, and it's a whole new bridal look now!
The exact dress in the photos is one-of-a-kind, and yes, it's available!  It's posted for sale in my Etsy shop here.
SaveSave
SaveSave